Your Favorite Leadership Blog Posts So Far This Year
One of the interesting parts of being regular leadership writers (we've been blogging here at Let's Grow Leaders since 2012), is to see which of our leadership blog posts resonate the most with our readers and why.
We normally wait until the end of the year to share the top 10 leadership blog posts of the year (you can see the 2020 collection here). However, so many of the articles from the first half of the year are so timely now, we wanted to give you a chance to read any you may have missed.
Best Leadership Blogs of the First Half of This Turbulent Year
We would love to hear from you. Which leadership blog posts have you found most helpful this year so far?
And, what topics would you like to see us write about in the second half of the year?
1. 7 Ways to Help Your Team Deal With Ambiguity (2014)
This leadership blog from 2014 continues to be our most-read leadership article.
Of course, with the year we've had it makes sense that leading through ambiguity and change are hot on leader's minds. Read the article here.
2. How to Provide More Meaningful Performance Feedback (February 2021)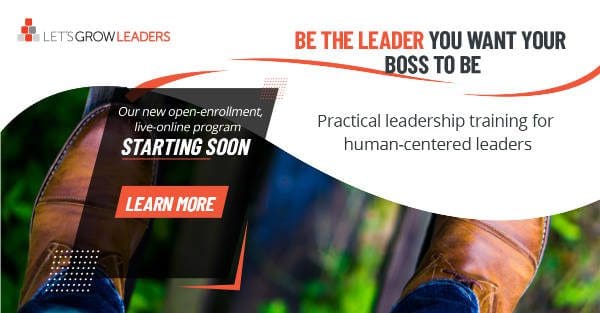 If you knew your manager really cared about you, would you want them to give you meaningful performance feedback?
Even if it was hard to hear?
Every time we ask these questions in our leadership development programs, the answer is always a resounding "YES!"
Most employees yearn for more meaningful performance feedback—and are just not getting enough.
This leadership post covers some of the most popular performance feedback tools and techniques that we teach in our leadership development programs.
If you're looking to set clearer performance expectations and hold better accountability or coach conversations, this article will help. Read more here.
3. The Blight of Soul-Crushing Useless Negative Feedback (May 2021)
Negative feedback is destructive and all-too-common.
There are three common problems that erode the power of these conversations.  This leadership blog takes on the challenge of three of the biggest issues that derail feedback and provides practical solutions for what to do instead. Read more here.
4. Get Your Team Back on Track: Leading Through Distractions (February 2021)
Last-minute fire drills, interruptions, and real emergencies can become a permanent way of life. Get your team back on track by planning ahead with these five steps. Tips to calm the chaos and get your team back on track.
5. A Manager's Guide to Better Decision Making  (May 2021)
If you're tired of delayed decisions or conversations that seem to go in circles, you won't want to miss this highly shared leadership blog post, "A Manager's Guide to Better Decision Making."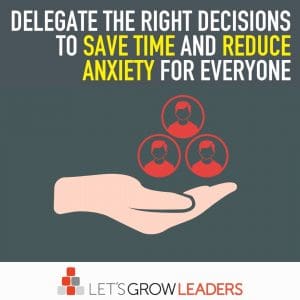 6. How to Give Your Team the Energy They Need (January 2021)
Sometimes, it's easy to get stuck in a rut. If you want your team to feel energized (even if you're not feeling it), lead like it's the first time. Read how here.
7. A Post-Pandemic Productivity Gift You Can Bring Back to the Office (June 2021)
Going back to the office? Don't miss one of the most meaningful aspects of remote work. Learn more here.
8. How to Accidently Sabotage Team Innovation (February 2021)
It's tragic when well-meaning leaders inadvertently shut people down. Learn how to avoid these communication mistakes. 
9. Want Better Influence at Work? Avoid These Communication Mistakes (March 2021)
Speaking of communication, this popular leadership blog post takes three of the biggest communication mistakes head-on.
10. What was your favorite?
Most Popular Leadership Blog Articles
This year, we've also been focused on building some longer-form articles for you to share with your teams that focus on our building foundational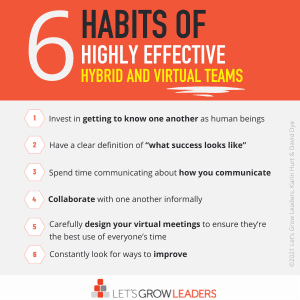 leadership competencies.
Here are a few of our most popular (click on the title to read the leadership blog post.)
This very popular leadership blog article covers the 6 foundational concepts we incorporate into most of our leadership development programs. 
If you're still working through the transition to virtual and hybrid teams, this leadership blog is a great conversation starter.
If you're working to create better psychological safety and to encourage more courage on your team, this leadership blog covers some of the foundations of our courageous cultures research and findings.  You might also enjoy our 2021 feature in Training Industry Magazine.
If you like our leadership blog posts and articles, why not check out our leadership books?
Download (FREE) the first few chapters of Winning Well: A Managers Guide to Getting Results-Without Losing Your Soul and Courageous Cultures: How to Build Teams of Micro-Innovators, Problem Solvers and Customer Advocates.