Courageous Stories,
Fascinating Guests,

Practical Tools

It can feel like a rigged game. Managers face aggressive goals and drive their teams to burnout trying to deliver. Or, employees seek connection and support so managers focus on relationships…and fail to make the numbers. Join international best-selling leadership author David Dye for a conversation about practical leadership tools to help you get results – without losing your soul (or mind) in the process.

Get the tools you need to make a difference while you make the numbers. You'll hear from David, leadership & management thought-leaders, and guests including leaders from a wide variety of industries who are leading well. Tune in today and be the leader you'd want your boss to be.

Upcoming guest on the show? The resources for guest page is located here.
Ask Your Question or
Nominate a Leader
To ask a question, please leave your name, where you're from, and your question.
To nominate a leader to feature on the show, tell us their name, your name, the best way to reach you, and why you're nominating this person.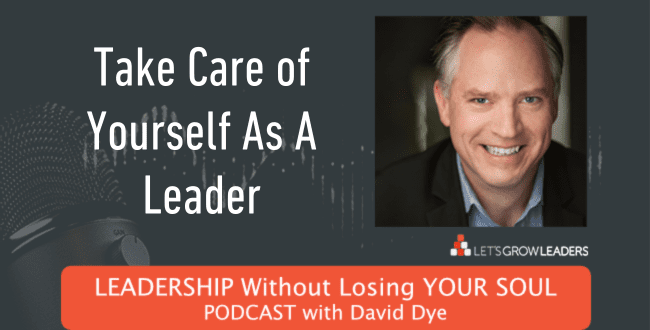 Take Care of Yourself As A Leader
Episode 240: In this episode, we are replaying the most popular episode from 2020, which focuses on the importance of taking care of yourself as...