Inc. Top 100 Leadership Speaker, Inspiring Stories, Practical Tools
Accelerate Team Performance.  Develop Courageous Cultures and Courageous Leaders.
Communicate for Better Influence and impact. Thrive in a Hybrid Workplace. 
Inc. Top 100 Leadership Speaker – Inspiring Stories –
Practical Tools – In-Person + Virtual Events
When you hire a leadership keynote speaker, it's not enough to leave everyone energized and feeling good – you need inspiration and practical ideas that create lasting change.
What differentiates Karin Hurt and David Dye's keynotes is high-energy audience engagement and practical application. Your audience will walk away with specific tools they can use to make a difference in their business.
All these programs can be delivered as a keynote or longer workshop. Many of our clients choose an inspiring, engaging keynote, followed by a breakout program for deeper application.  And if you're planning a corporate leadership meeting of offsite, you'll also want to check out our Strategic Leadership and Team Innovation programs.
Their most popular keynotes are based on three books. Click on the book image to see related keynotes.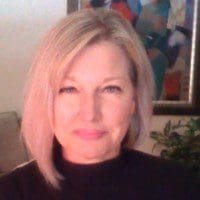 "Engaging, dynamic, and full of insights that are both compelling and actionable."
–Laura Metzer, Chief of Staff, Microsoft West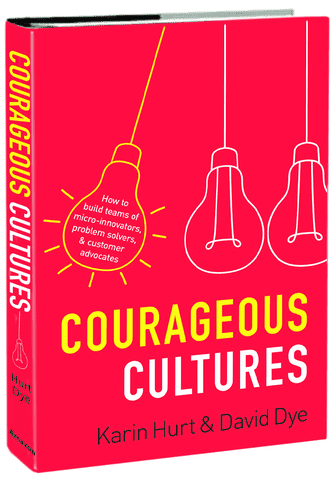 These keynote programs are perfect for:
Companies that want higher profits and more engagement and innovation from their teams

Leaders working to build more innovative, high-engagement cultures

Managers struggling to get their teams to think more creatively and solve problems on their own

Teams looking to take their performance to the next level
Anyone looking for more remarkable, practical, usable ideas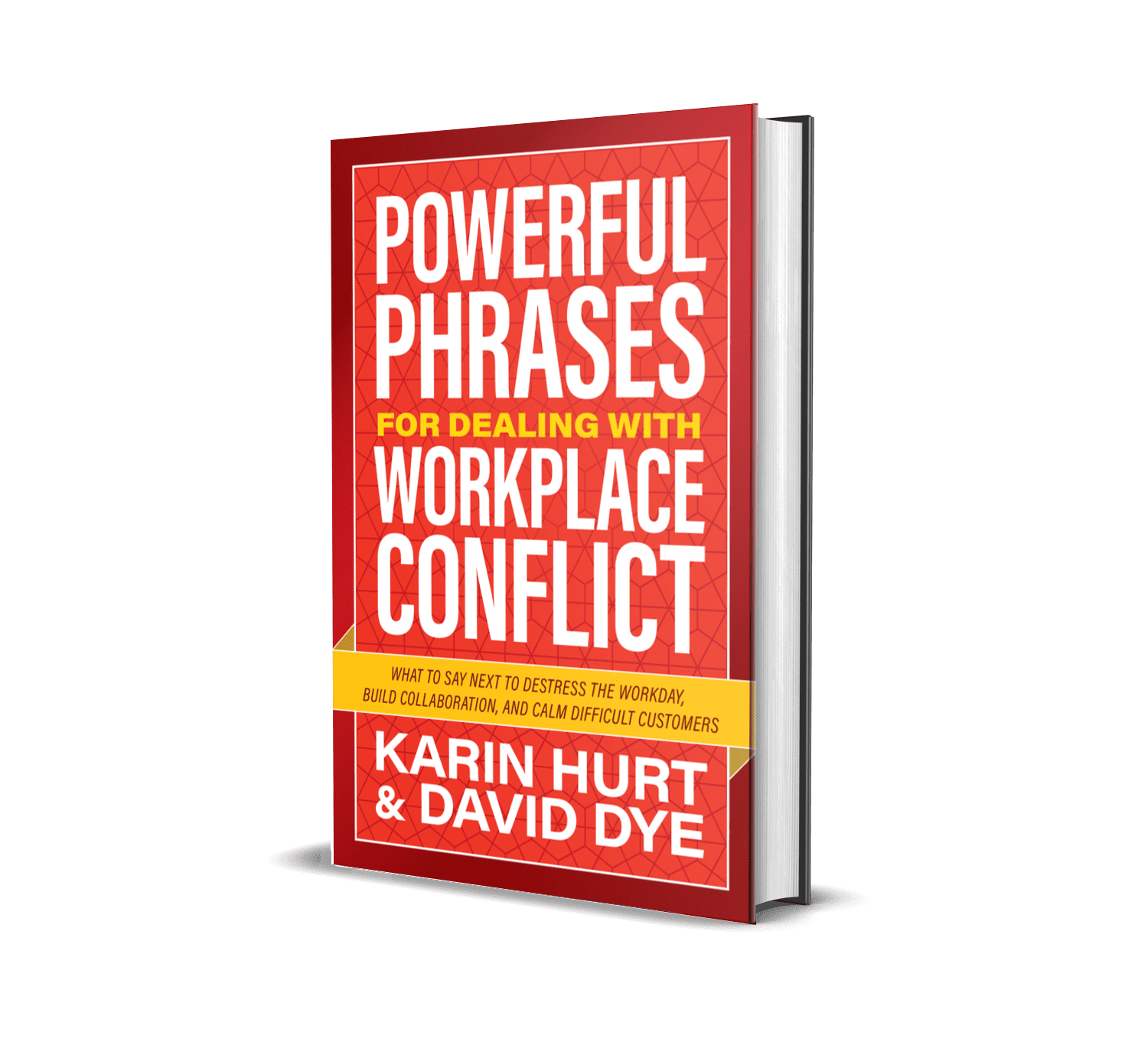 These keynote programs are perfect for:
Anyone looking to communicate with more confidence for better influence and impact
People looking for practical tools and techniques to navigate difficult conversations
Teams who've been through a lot, and are ready to talk about it, take a breath, and prepare for a brighter, bolder future.
Organizations working to foster deeper trust and collaboration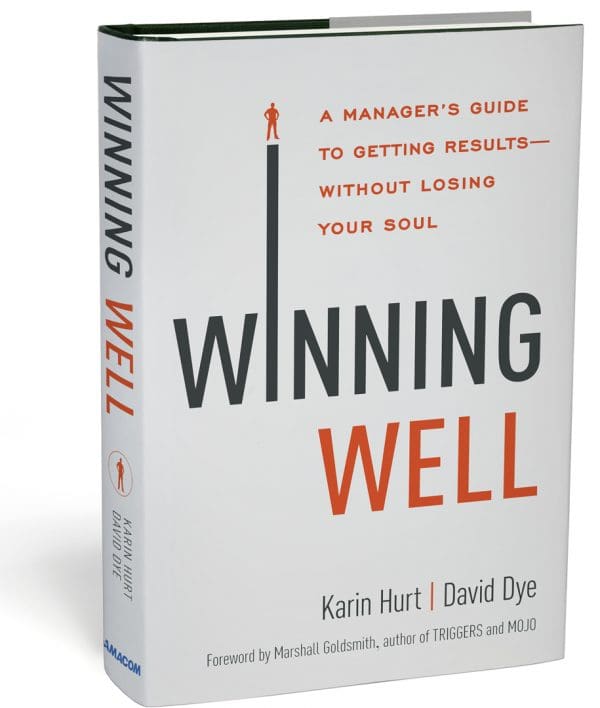 These keynote programs are perfect for:
Leaders working to build a high-performing, high-engagement culture
Overwhelmed managers

 

ready for a breakthrough

Managers and teams working to take their results and relationships to the next level

Teams looking for practical tools and techniques they can use right away

Team members looking to contribute more deeply to their in-person, hybrid or virtual team 
Courageous

Cultures
Managerial Courage and Innovation Keynotes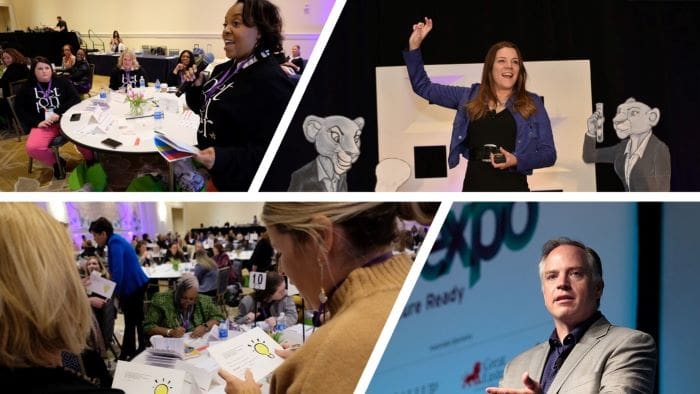 Photo Credit: Oscar and Associates
Courageous Cultures: How to Help Your Team Solve Problems Faster, and Surface Remarkable Ideas
Based on ground-breaking new research in innovation and problem-solving, you'll learn what leaders like you are doing to build more creative and solutions-oriented teams. Teams who don't just bring you more ideas, but practical, ideas you can use to make work, work better.
You'll explore the root causes of FOSU (fear of speaking up) and ways to turn your team's fears and frustration into practical innovation.  You'll learn: easy-to-use tools and techniques to empower solutions-thinking and customer-focused problem solving; how to respond to wacky ideas without crushing your team's hearts and spirits; and techniques to encourage courage and deeper dialogue up, down, and sideways.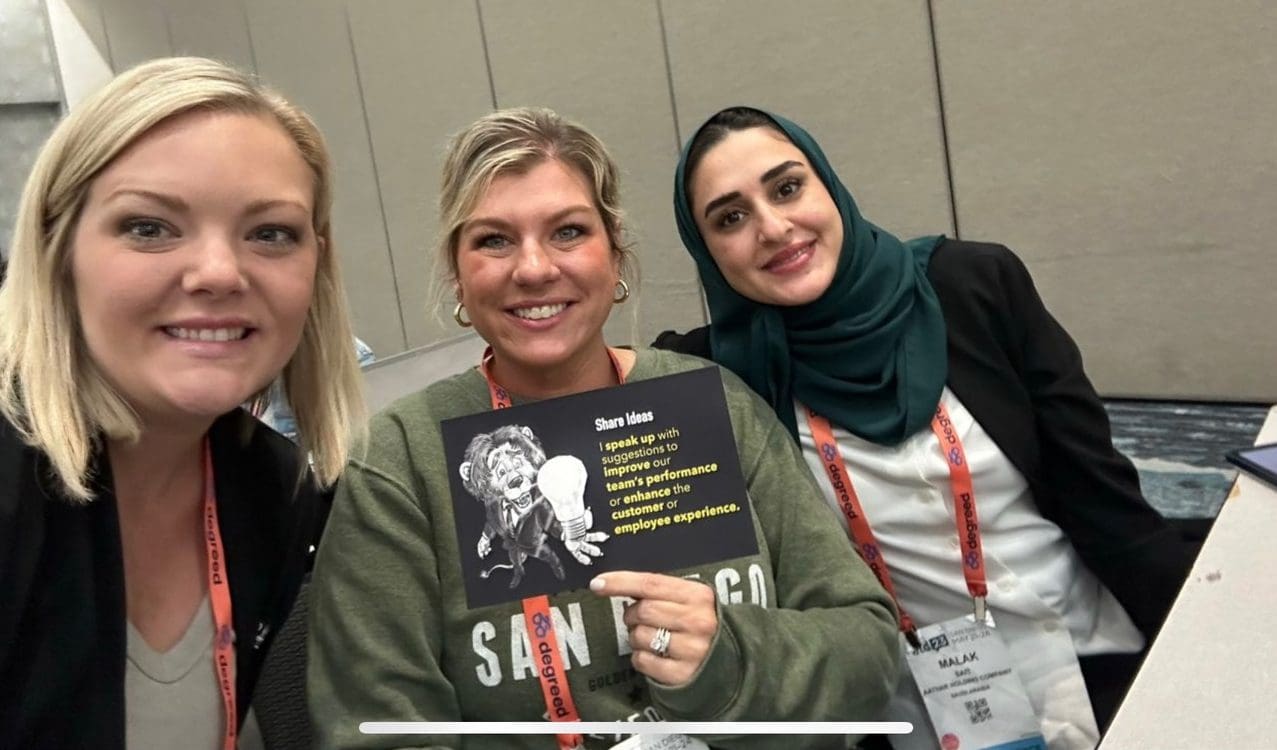 Courageous Leadership: Practical Ways to Be More Daring
When you're barraged with problems every day, sometimes it's easier to take the path of least resistance. You don't speak up because it might rock the boat. You procrastinate on a decision, or don't try that new idea because you're afraid of failure. Or you don't invite feedback because you might not like what you hear. In these moments, you miss opportunities, you waste money, and erode your team members' trust.
Building your reputation as a courageous leader doesn't necessarily mean making big, bold, game-changing moves. It happens every day, little by little, as you own your strengths, speak up, stand out, and dare to take appropriate risks. This highly engaging keynote gives you five practical ways to be a bit more daring every day—to become the courageous leader you want your boss to be.
Start Reading Courageous Cultures now, for free!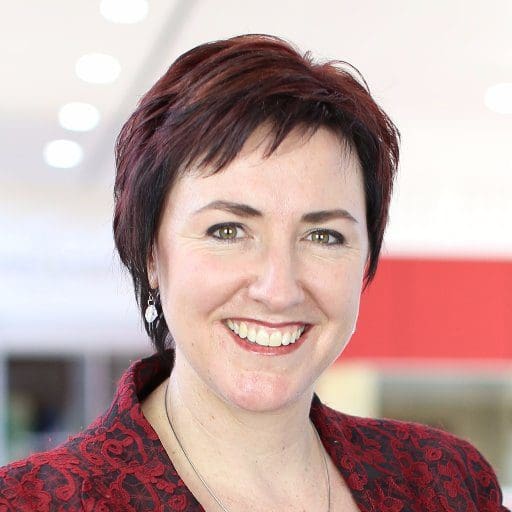 "Karin and David light up the stage through dynamic storytelling and highly-practical leadership solutions participants can implement right away. While they're teaching teamwork and communication, they're actually demonstrating it beautifully."
–Kerrie Phipps, MC, HR Asia
Powerful

Phrases
Communication and Collaboration Keynotes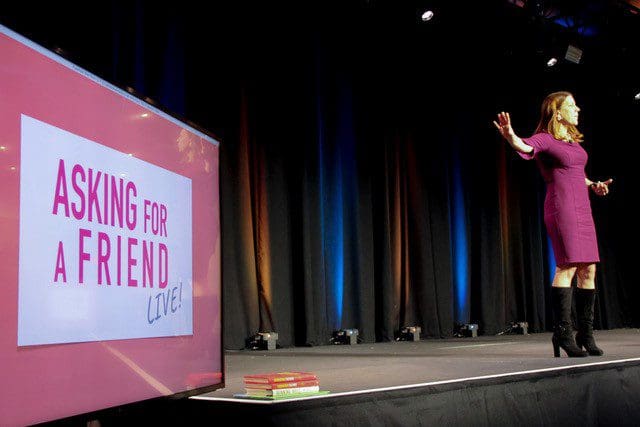 Navigating Workplace Conflict: How to Have More Influence, Less Drama, and Better Collaboration
Master any workplace conflict with confidence and ease, have less drama, better results, and thrive at work.
When there are problems to solve, and people who care (and there are so many things to care about) you'll face conflict. And if you want to have more success, influence, and joy in your work, you've got to navigate it well. But conflict is hard. You weren't born knowing the perfect words to say when you're angry, dealing with a jerk, or when someone calls your game-changing idea "stupid."
This highly experiential keynote is based on findings from our expansive World Workplace Conflict and Collaboration study. You'll leave with the courage, confidence, and competence to navigate even the trickiest conflict scenarios and build better, lasting collaboration.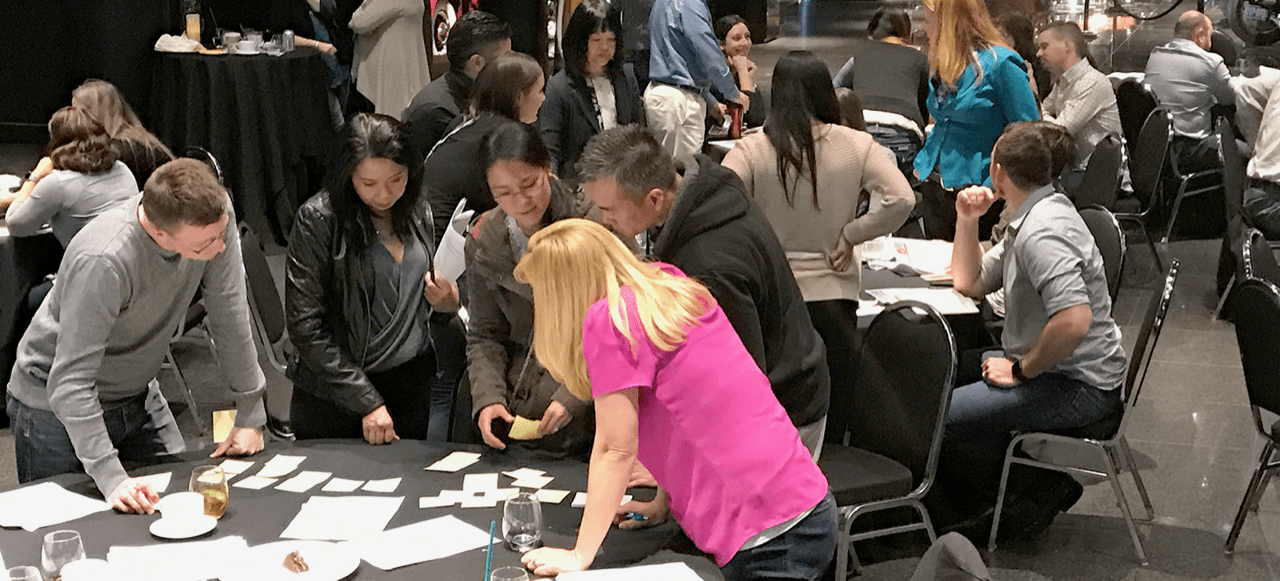 Respectful Rebellion: How to Say No, For a Bigger Yes
Every time you or your team says "yes" to something or someone, you're saying "no" to something or someone else. Balancing this challenging cocktail of conflicting priorities and demands on limited resources can get tricky. You want to be viewed as a highly collaborative team player AND a results-focused leader impacting your organization's most strategic priorities.
In this highly interactive keynote, you'll learn practical tools and techniques to say "no" with poise, assurance, and tact, positioning you as a leader who effectively balances demands with overarching organizational goals.
You'll gain confidence and courage by focusing on your bigger "yes," propelling innovative solutions and fostering a collaborative environment.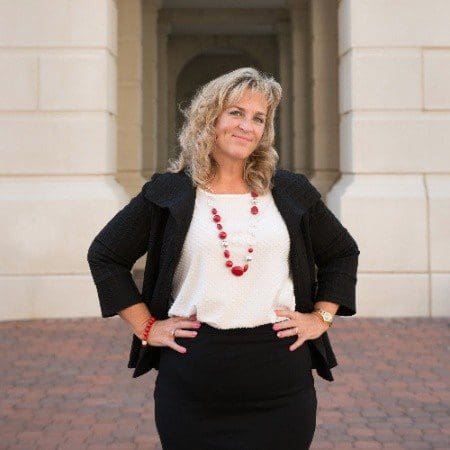 "Karin and David knocked it out of the park with their Mega Session delivered in this year's HR VA SHRM 2022 annual conference. Their presentation was both informative and interactive. So glad they presented."
–Shelley Smith, Virginia SHRM
Winning

Well
Leading High Performance Teams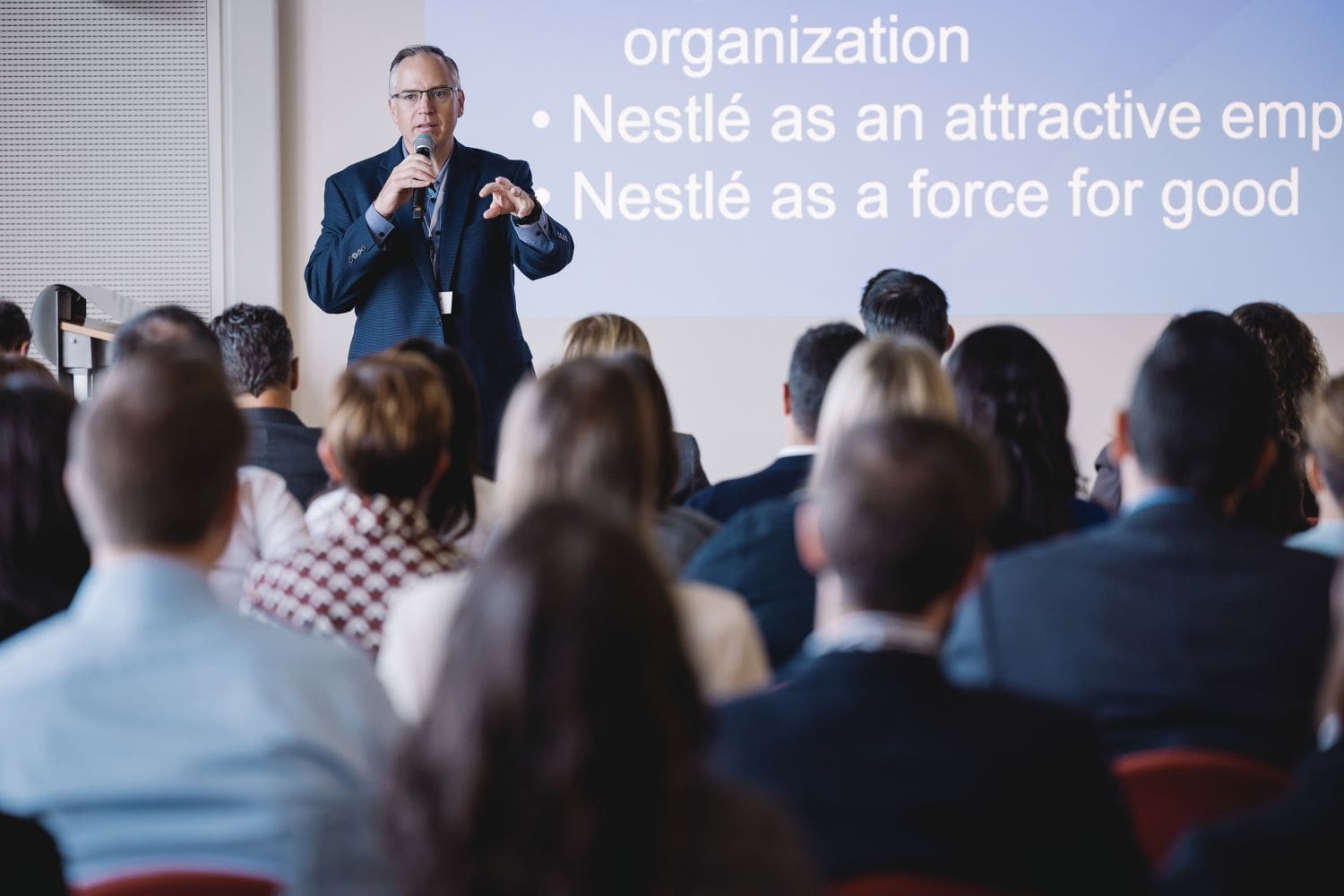 Winning Well: Breakthrough Results Without Losing Your Soul
Do you ever wish your team had more energy, would get more done, or solve problems on their own? It's tempting to demand more, tighten control, and micromanage to get more results out of your team…but there is a better way.
WINNING WELL is a practical leadership strategy to achieve breakthrough results that really last. Get results while keeping your team (and yourself) energized, motivated, and inspired.
In this highly-interactive keynote, you'll learn six proven approaches to give you the courage and confidence to have more influence and impact, and practical tools to build high-performance, high-engagement teams.
Mastering the Dynamics of Hybrid & Virtual Teams
In today's rapidly evolving workplace, managing remote and hybrid teams is no longer just an option for most leaders—it's a necessity. Coupled with the ever-present whirlwind of change and unpredictability, leaders are seeking refined strategies to lead for better influence and results.
In this highly interactive experience, you'll engage in a candid introspection of your leadership strengths, opportunities for development, and seven pivotal habits that power high-performing remote and hybrid teams. Delve into hands-on exercises and real-time practices, tailored to enhance team clarity, trust, and profound human connections. And gain actionable insights to bolster team performance, accountability, and enrich engagement.
Join us for a journey of exploration and empowerment, equipping your leaders with the tools to thrive in the hybrid and virtual era.
Start Reading Winning Well now, for free!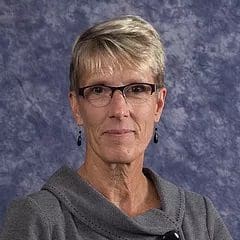 Karin Hurt and David Dye were invited to speak to an elite group of highly engaged volunteer leaders from around the world – a tough audience to please. It was an early morning session on the last day of a long conference. Their delivery style, real-world stories, and innovative concepts kept this audience engaged. The feedback from the leaders is that they gained takeaways they could immediately apply in their volunteer and professional roles – including tools and templates. I would hire Karin and David again to improve the skills of people who manage others in any capacity."
–
Linda Jones 
Coordinator, PMI Leadership Institute Master Class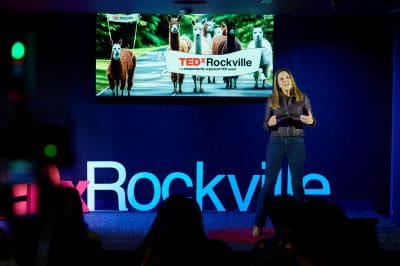 WOMEN'S LEADERSHIP KEYNOTE SPEAKER

– POWERFUL AND INSPIRING
Do you have amazing women on your team, who are not speaking up for fear of not being heard?
Are you looking for a powerful and inspiring women's leadership keynote speaker for your next conference or corporate event? Could your team benefit from a powerful women's leadership speaker who's been where you are, leaving a strong track record of results? Are you looking for a women's leadership speaker to help your team gain more confidence and influence?
Karin Hurt will work with you to custom-design an inspiring and highly practical keynote or masterclass to inspire and motivate your team. Whether you're looking for straight talk for your executive women's leadership conference, or inspiring and practical techniques to help the women leaders on your team gain more confidence and impact, Karin will work with you to get the message just right.
Karin draws on her depth of experience as an executive who's also a mom growing emerging leaders. She's made a significant impact in her work at Fortune 50 Verizon, and now in her work with leaders at all levels around the world. She shows up real and approachable, and as one recent women's leadership conference participant put it, "I feel like I was listening to my best friend."
Karin was recently recognized on Inc.'s 60 Great Business Books: All Written By Women as well as Inc.'s 100 Most Innovative Leadership Speakers.
"Karin is the perfect blend of authenticity and inspiration. Her insights are practical and presented in a manner that is engaging and entertaining. I know she renewed my perspective on what we have the ability to achieve in our organizations and our industry overall. While also providing an actual "how" to hit the ground running and apply what she shared."
–
Sam Smeltzer
, CEO & Creative Director, HR Development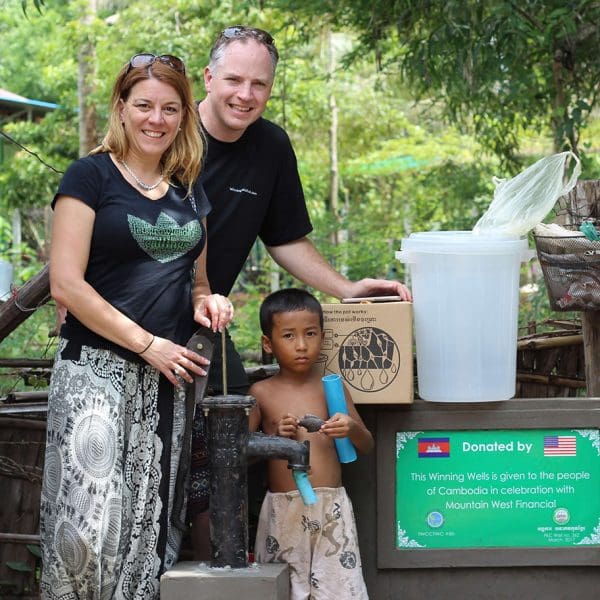 Giving Back:

The Winning Wells
When you book Karin or David we build a clean water well in your honor.
Let's Grow Leaders is dedicated to giving back to the world. Our philanthropic campaign, Winning Wells, provides local village with an ample supply of clean water.
"The content perfectly aligned with our strategic priorities while also providing practical tips to bring into everyday work-life."
–Jane Miller, CEO LIly's Sweets