Your Favorite Leadership Articles of the Year
Every year we take a really close look at our human-centered, practical leadership content that is resonating with you. And, use that insight to help us plan for what would serve you most in the new year. These are your favorite leadership articles of 2021 based on views and shares. Click on the headlines or pictures for links.
As we continue to support you and your teams in your human-centered leadership journey, we would love to hear from you. What was your favorite article of the year? Why?
What leadership articles would you like us to write about more in the coming year?
Most employees yearn for more meaningful performance feedback—and are just not getting enough.
This leadership post covers some of the most popular performance feedback tools and techniques that we teach in our leadership development programs.
Unfortunately, negative feedback is destructive and all-too-common. Our second most popular leadership article covers how to prevent senseless feedback from zapping your team's motivation.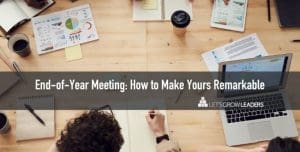 Okay so technically this one is from December 2020, but it's been so popular this year, we want to ensure you don't miss it. Also, popular is this guide to virtual kick-off meetings.
Human-centered leadership work is always challenged by distractions. And this year, we know you and our team have had plenty of important challenges that made it even more difficult than usual to focus. This popular leadership article provides practice tips for keeping your team on track. And, if you find this article helpful, you might also enjoy this Asking for a Friend about
empowering your team
during times of uncertainty.
This popular leadership article provides six ways to deal with team conflict. And if you find this helpful, you might also like to learn how to
surface conflict
, so it can be addressed before it erupts.
This guide contains very practical tips for making better decisions and can help gain back lost time.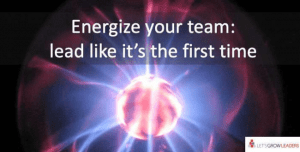 In one of our earliest leadership articles of 2021, David shares practical ways to give your team more energy and hope.
This extremely popular article also includes a practical tool you can use to build a better network of peer relationships.
7 Ways to Help Your Team Deal with Ambiguity
, continues to be our most popular article by a landslide. We would love for you to help keep the conversation going and leave a comment on your favorite leadership tip for dealing with ambiguity and change.
The Best Leadership Article Published Elsewhere (Training Magazine)
People seemed to really resonate with our article in Training Magazine, Building Teams that Speak Up and Solve Problems
Leadership without Losing Your Soul Podcast (With David Dye)
Most Popular Podcast Interview: Building a Human-Centered Culture- With Charlie Bailes
You build your culture one decision at a time—but how do you ensure that the decisions you make build the culture you want? In this episode, Charlie Bailes, VP of Human Resources and Distribution for ABC Fine Wine and Spirits shares practical ways you can build a human-centered culture in your organization, team, or department.
Most Popular "How To" Episode: Unleash Your Team's Best Thinking

Have you ever watched a team member do something clever, solve a problem, or creatively improve a process, then ask them why they hadn't shared it with the team? Too often, your team's best thinking remains hidden.
Asking For a Friend Vlog (With Karin Hurt)
Karin's Asking for a Friend show continues to gain traction. Her most popular interview was with Liz Wiseman.
Liz Wiseman's book is based on research conducted with a variety of companies including Adobe, LinkedIn, and SAP, to determine what behaviors affect someone's influence at work.
And the most popular show-on-the-road was "What Do I Do if My Team Doesn't Like Me?" (with scenes from Yellowstone Park).
And in case you're looking for more popular leadership articles, you can find the Best Leadership Articles of 2020 here.
Your turn. What were one or two of your favorite leadership articles of 2021? What would you like to read more about in 2022? Please leave a note in the comments.