Impactful authentic leadership requires careful judgment and context.
Authentic leadership matters even more during times of stress, uncertainty, and change.
Of course, you want your team to be real with you. You can't help them if you don't know what's really going on.
And if you're not real with them, they won't be real with you.
And yet, authenticity, like any other leadership competency can wreak havoc at the extremes.
I can't tell you how many times a manager has come to me for advice after they've made a technically authentic, but clumsy move:
Storming out of a staff meeting in anger.
Telling their boss (in front of everyone) how dumb their idea is.
Over-sharing confidential information.
Prematurely sharing a decision without all the details of the bigger impact.
Or, commiserating with anyone who will listen about ALL THE THINGS (how they dislike a co-worker, a policy, customer, change, or process).
I suppose all these moves could be technically considered an attempt at "authentic leadership," after all, they are speaking their truth. But, they don't do much to build a leader's influence, reputation or impact.
What is authentic leadership?
Authentic leadership is more than simply speaking up and sharing your truth.
It's about being fully aware of your values, strengths, opportunities, and challenges and leading from that context. Authentic leaders know which information and actions will truly serve their customers, team, shareholders, strategic partners, and their broader network of peers.
Authentic leaders make values-based choices and decisions and will stand up for what matters—even if others may disagree.
AND if they want to be both authentic and effective. They learn to do that well.
5 Mistakes That Can Derail Your Reputation as an Authentic Leader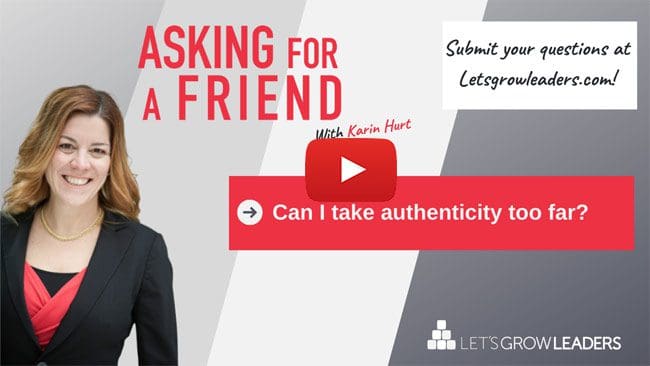 So how does an attempt at authentic leadership go sideways?
Here are five big mistakes I see well-intentioned leaders make (and what to do instead).
1. Showing All Your Feels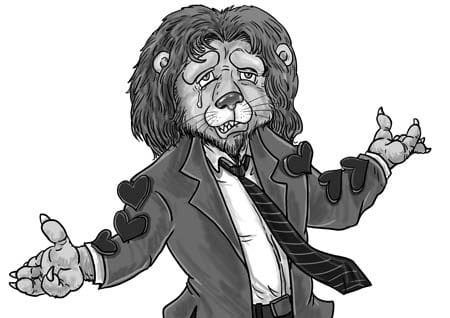 If you've ever been in one of our human-centered leadership programs, you know that we're all about showing up real. No one wants to work for a robot. However, nobody wants to follow their leader through a roller coaster of emotions and drama—they have enough of their own to deal with. We call this emotional splash (more on that here),
What to do instead:
Be aware of your own emotional state and make deliberate choices of how much to share. Consider how sharing your emotional state is going to serve them. If your team has had a crushing disappointment, it's perfectly appropriate to let them know you're feeling frustrated too. But too much time hand-wringing or venting will diminish your credibility. An important job of an authentic leader is to genuinely lead your team through the disappointments and regain hope.
2. Being Overly Transparent
I once had a client call me and say,
"My boss just told me that there is going to be a major restructure and a significant downsizing. My team may or may not be impacted. I may or may not have a job. My team may or may not have jobs. The initiatives we're working on may or may not be scrapped. She asked me to just keep this between us—it wasn't really her place to share. But she likes to be authentic and transparent, so she wanted me to know."
Now, I'm not sure if that was a bungled HR communication strategy or a rogue leader, but either way, that level of transparency does nothing but create pre-mature angst.
What to do instead:
Before sharing information, consider what you want your receiver to think, feel or do as a result of your sharing. Ask yourself if this is really your information to share? And, if you have been asked to share difficult news, be sure you've anticipated the important questions yourself. An authentic response to half-baked information is,
"I truly care about my team and our mission. I'm concerned that this information may be upsetting and distracting. Before we communicate, can we be sure we've thought this through and can answer their questions and concerns?"
3. Over-Sharing Personal Information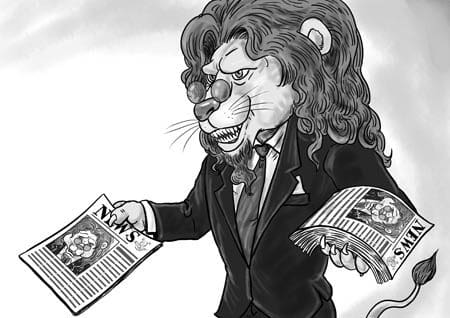 Yes, it's important that your team sees you as a human being and knows a bit about who you are outside of work. They also don't need to know the play-by-play of your life.
I once had a manager who would start each staff meeting telling us all about her boyfriend, Charlie, and his dog Gus.
Every. Single. Day.
If Gus had worms, we knew it.
If Charlie got a big promotion we heard about that too.
It's not that we didn't care, Charlie and Gus were nice enough (although Charlie didn't last).
But, we felt hostage to her stories and felt compelled to listen politely because (after all), she was the boss.
NOTE: if this had been later in my career I would have taken her aside and politely given her some upward feedback—but I was a rookie at the time and lacked the psychological safety or skills to do that well, so I stayed silent.
What to do instead:
Consider which aspects of your life might be most interesting and create the deepest connection with your team.
Have a bunch of runners on your team? Talk about that marathon you're training for (and be sure to ask about their running goals too).
Are you a parent? Bonding over stories can be a great way to create common ground.
4. Being Interested, Without Being Interesting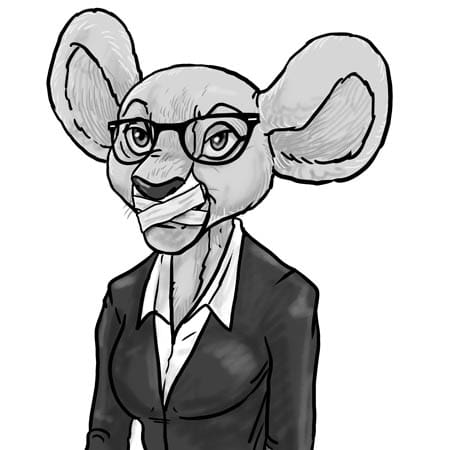 The flip side of too many Charlie and Gus stories is ALWAYS asking about others and never sharing anything about yourself.
I know a lot of leaders who struggle with this. They think that being a servant leader is always putting others first, and so they work hard to learn everything about the humans on their team, but seldom share anything about themselves.
Trust comes from reciprocity.
Here's how I learned this authenticity lesson the hard way.
What to do instead:
Work on a balance of being an interested asker and an interesting sharer.
5. Over-Indexing on Self-Deprecation
There's no question about some of the best strategic leadership stories are "learn from my mistakes" stories. We tell our screw-up stories all the time from the keynote stage. 
I've also seen leaders (in the spirit of leadership authenticity) over-extravert their mistakes to their team members. There's a big difference between offering a sincere apology if you screw up (p.s. I highly recommend), and second-guessing all your moves.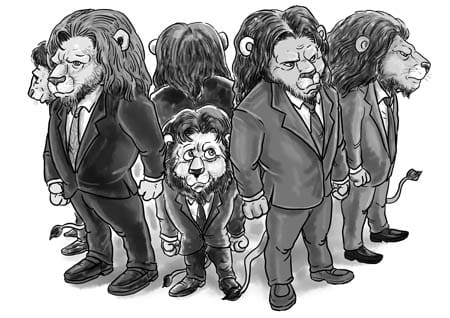 If you keep telling your team you're not qualified, they'll believe you.
What to do instead:
To improve your authentic leadership, show up with confident humility. Stay focused on results and relationships. Concentrate on the mission and behave according to your values.
Authenticity doesn't mean you need to be at the center of the story.
Your turn. When it comes to authentic leadership what works and what gets in the way?