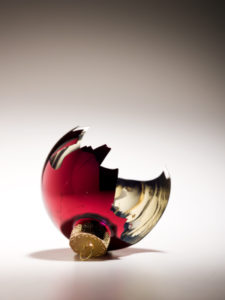 "It could be his head wasn't screwed on just right.

It could be, perhaps that his shoes were too tight.

But I think that the most likely reason of all

May have been that his heart was two sizes too small"

-Dr. Seuss
This time of year we may call them "the grinch," but you know the type.   "Disgruntled,"  "negative,"  the ones of you label in the "quit and stay" category.
I've been to many a meeting and several change workshops where the sentiment goes something like this…
"Don't waste your energy on that segment."
"They will suck you dry… just move on"
"You can't change them anyway."
"Give your attention and energy to the rest of the team."
Perhaps.
Sometimes that is true.  I have "wasted" lots of "energy" on such "grinches" over the years.
On the other hand, I also know it's possible to melt a "grinch's heart."  The rewards are remarkable.  WIth your heart-melting powers you may change a life, enhance the business, and feel the deep satisfaction that comes from doing your best as a leader.
Isn't it worth a try?
Melting the Outer Grinch
We all have our grinch-turnaround stories.  These classic Christmas stories come from real life.
Here's my view, please share yours…
Don't label them as a "grinch" or any such word… to yourself, to them, or to others

Take the time to get to know them as a person (there's likely more to this picture that may require some empathy)

Listen to their concerns (chances are there's some really important points underneath all that ice)

Share a bit about what worries you and your concerns

Find out what they love to do and tap into those gifts

Recognize the small wins

Ask them to help someone else

… what would you add (please share in your comments)
"And what happened then…

Well in Who-ville they say

That the Grinch's small heart

Grew three sizes that day!

And the minute his heart didn't feel quite so tight;

He whizzed with his load through the bright morning light…"
See also
Team Trouble? How to Build a Team One Person at a Time
HBR:  Are You Creating Disgruntled Employees?