When You Coach Employees, Make Every Conversation Count
You want to coach employees to improve performance, but there's just so little time. Make every coaching conversation count, by focusing on what each team member needs most.
Effective Coaching Techniques
Coaching employees to high performance can take many forms. One person may need corrective performance coaching while another needs encouragement. One person needs training while another is ready to teach others.
Our Let's Grow Leaders confidence/competence model is a great way to quickly identify what your employees need most from you.
Employee Coaching Template: The Confidence-Competence Model
We use our Let's Grow Leaders Confidence-Competence model as a cornerstone to the "Be a Builder" module of our six-session Virtual Leadership Development Program. 
Our clients tell us it's exactly these types of super practical leadership tools that bring the LASTING VALUE to their trainings. At Let's Grow Leaders we are all about easy to implement, 100% relevant leadership tools.
WHEN to use it:
You can use the Let's Grow Leaders Confidence-Competence Model every few months to keep your development efforts on track. It can serve as an important part of your overall development strategy both at an individual and team level.
Or you can use the Let's Grow Leaders Confidence-Competence model to ground your approach in real-time as you prepare to coach employees to higher performance in a specific situation.
Coaching Employees Examples
John is headed into a sales call with a new client. You know he's nailed similar situations before but he's recovering from a bad "last time" scenario and his confidence is shot.
You quickly assess that he's in the high-competence / low confidence quadrant on the model, so instead of telling him what to do (training) or pointing out areas of vulnerability (coaching), you remind him of one or two of his past success stories in similar scenes.
Up next is Jennifer, who has been knocking her sales out of the park for years, but you get a sense that she's phoning it in these days. You know she's confident and competent, but it's time for a challenge.
You use your coaching conversation with her to focus on building deeper, more strategic relationships in one of her key accounts.
Coaching Employees with a Deeper Plan
Or, you can use the Let's Grow Leader's Confidence-Competence model to map each member of your team and identify and calibrate priorities and development needs.
We will often work with a group of managers to map and calibrate each of their employees so they can work together to support one another in developing their team members.
For example, we recently worked with an energy company to map each of their customer service agents on the Let's Grow Leaders competence-confidence model.
Then we facilitated a conversation about what the agents in each of these quadrants needed most. For example, they asked some of their "challenge me" seasoned agents to sit side-by-side with some of the "teach me" agents to support their training efforts.
They had a long list of "encourage me" agents who were newer to their roles and just needed affirmation and recognition that what they were doing was right. So they made a plan to notice and recognize a specific set of behaviors.
They worked together for six months on this collaborative development plan and, of course, worked to ensure every agent had a specific development plan.
Then we came back together six months later and did the mapping exercise again. It was remarkable to see the improvement in most. There were also a few agents that were still in the "teach me" bucket after much additional training and effort. Some of those folks, they admitted, had been having these same challenges for years.
That led to our "Can they really get there from here?" conversation. And for a few, the answer was no. And, HR agreed to work with each of their supervisors on their final performance improvement discussions.
Coaching Employees in the Workplace
As you look at people's performance, keep in mind their levels of confidence and competence. Your approach will depend on how much competence they display and how much confidence they have in themselves and their skills.
The next time you're dealing with a performance management problem, try starting with the lens of confidence and competence.
High-Competence/Low-Confidence: Encourage Me
When an employee has low confidence but shows that they know what they're doing (high competence), encourage them. The good news is you've got a great foundation of skills to work with. Sadly, sometimes low confidence can come across as disengagement so it's important to understand what's going on so that you can help.  One of our favorite ways to encourage employees is to get them to solve problems on their own, by asking a series of 9 strategic questions. 
A few articles that can help:
How to Build your Team's Confidence: Leadership Without Losing Your Soul podcast
The Best Way to Help Employees Have More Confidence
High-Competence/High-Confidence: Challenge Me
When an employee is both confident and competent in what they're doing, you can challenge them with higher levels of achievement, new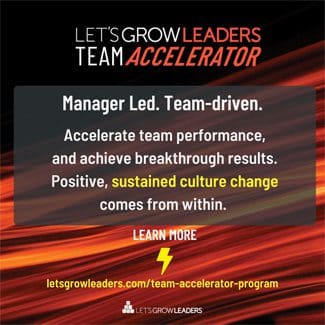 tasks, or new opportunities. This could be an employee in the perfect sweet spot of positive energy and flow, or maybe they're becoming a bit bored and longing for more.
Ideally, they're your A-players, although the high confidence/competence combination can sometimes manifest itself in feelings of superiority, particularly if the rest of the team is weak.
A few articles that can help:
7 Things Your High Performing Employees Want to Hear you Say
How to Manage An Arrogant Slightly Obnoxious High Performer
Low-Competence/High Confidence: Coach Me
For an employee who is confident, but lacks performance, coaching can help them tap into and develop the skills they need to succeed. They may need help to see that in certain areas, they're not as good as they think they are.
This employee needs help to see his strengths and developmental opportunities more clearly. Offering feedback through assessments, specific examples, and coaching will help bring his skills in line with their self-perceptions.
Try this approach to help employees learn to solve problems on their own.
A few articles that can help:
Managing the Art of Tough Conversations TD Magazine
How to Give More Meaningful Performance Feedback
How To Make Your Leadership Expectations Remarkably Clear
Low-Competence/Low Confidence: Teach Me
Employees with both low confidence and low competence most likely need you to teach them, give them training, and show them how to do what they need to do. Train and teach the skills she needs for success in the role. There may also be a skills mismatch; have a deeper development conversation to determine if there is a better fit for her within your organization.
How to Build a Better live-online Leadership Development Program
Confidence Bursts: Interval Training to Drive Results
How Often Should You Coach Your Employees?
Ideally, you meet with your team members at least every other week. The Confidence-Competence model gives you the ability to have frequent small engagements with team members – the exact conversation they need at that moment.
Looking for more ways to coach employees to high-performance? We can help.
This is no cookie-cutter, stale-off-the-shelf program. Every Virtual Leadership Training we provide is customized…designed specifically to meet your team where they are.
Or download our brochure or contact us at [email protected] 443-750-1249.