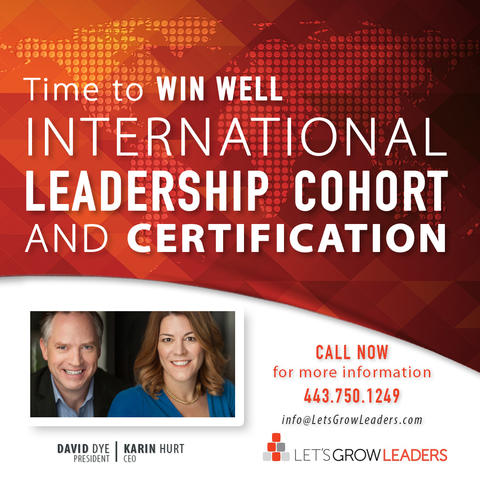 Do your managers need training — but you just can't justify the time out of the office?
Have you tried e-learning, but are sick of hounding people to complete it?
Have you trained your managers, only to watch them revert to their ineffective behaviors?
Has your company's rapid growth led to newly promoted managers without the training they need to be truly effective?
Are your teams geographically dispersed, making it nearly impossible to bring them together to learn and grow?
Have you read Winning Well or heard one of our keynotes, and wished there was an easy and structured way to guide you as you applied the principles and tools?
Time to Win Well
Winning Well International Leadership Cohort and Certification
The Winning Well International Leadership Cohort is a 6-month online program that brings together managers from around the world to learn—and most importantly apply—the Winning Well leadership system.
Your managers will work with award winning authors and speakers, Karin Hurt and David Dye through a highly interactive live video broadcast. Between sessions, your team will be given specific action learning assignments to immediately apply the tools to real work challenges with their team, and to learn from other managers.
Your team will be working on addressing their real performance challenges while honing their leadership skills. Managers will have structured check-ins with their manager along the way along with the support of Karin and David as leadership mentors.
Program Includes:
Six, 1.5 hour live video training sessions
Winning Well: A Managers' Guide to Getting Results—Without Losing Your Soul
Winning Well workbook
The Winning Well vault of tools and additional resources
Winning Well e-course
Winning Well closed discussion forum to discuss real-time challenges with Karin and David and the Winning Well cohort community
Monthly progress checks and assessments
---
Program Structure
Module 1: Winning Well Foundations
Program Overview — Introduction to the Winning Well Model, Review of Winning Well self-assessment (brief assessment done in advance), prioritizing the 8 foundational Winning Well principles—and building customized learning objectives. Managers are welcome to attend this session with their participating team members.
Action Learning Homework — Leadership Visioning Commitment (visioning letter) and discussion with your manager; Building your team Winning Well manifesto; begin work on personalized Winning Well development plan
---
Module 2: Rock Your Role
How to build confidence for yourself and with your team by identifying and leveraging your leadership strengths—leveraging your natural leadership style—and expanding your range. Including the Confidence / Competence Model – How to give different employees the right mix of encouragement, coaching, training, and challenge they need to excel and identifying the MIT (most important thing) behaviors for success in your role.
Action Learning Homework — Confidence/Competence mapping and identifying MIT objectives and behaviors
---
Module 3: Commit with Clarity
How to effectively communicate shared expectations, ensure everyone's on the same page, and save everyone days, weeks, even months of wasted time and frustration. Including the fail proof guide to holding meetings-, and confidence bursts that get results and that people want to attend.
Action Learning — Winning Well meeting planner and confidence burst planner.
---
Module 4: The Art of the Tough Conversation
How to master the art of the tough conversation so that you solve (not sandwich) the stink. I.N.S.P.I.R.E. model for giving effective performance feedback and drama-free accountability.
Action Learning — Hold at least one I.N.S.P.I.R.E. conversation and prepare for key learnings discussion.
---
Module 5: Communicating with Impact
How to be a more effective communicator up, down, and sideways. You'll learn ways to approach even the most difficult conversations with both confidence and humility to have the impact and credibility you need.
Action Learning — Plan and hold a persuasive conversation using the V.O.I.C.E. or P.E.R.S.U.A.D.E methodology.
---
Module 6: Own the Ugly
How to take responsibility for mistakes, recognize your vulnerabilities as a team and make the strategic changes that will you're your team's performance to the next level.
Action Learning — Hold a strategic "Own the Ugly" planning session with your team and build an improvement plan. Review "planning letter" done after session 1 and finalize Winning Well leadership development plan for next 6 months.
---
Investment for 6 Month Program
Cost per cohort member in $599 US dollars or enroll a team of 8 people from the same company for $4000.
All participating companies receive a 10% discount off future face-to-face programs.
Frequently Asked Questions
Q:  Can I use this program as a prerequisite (and a way to save time and money) before bringing you in to work to do customized work with my team?
A:  Yes! The program is also a great way to ground your managers in the Winning Well foundations, and to begin working with their teams to apply the tools to take their teams to the next level. It's a perfect way to prepare for a face-to-face intensive session in the first quarter.
---
Q:  Can I send emerging leaders—who don't yet manage people?
A:  Yes! The Winning Well International Leadership Cohort is a great way to prepare your future managers. We will have special assignments so emerging leaders can also practice with the tools, even if they don't yet have direct reports.
---
Q:  Do you also run customized in-house leadership cohort programs?
A:  Yes, all the time. We've have had great success with both in person and virtual 3-9 month cohort programs. We'd love to talk with you about building a customized leadership development program for your team.
---
Q:  What if I miss a session?
A:  All sessions will be recorded and you can catch up as time permits.
Winning Wells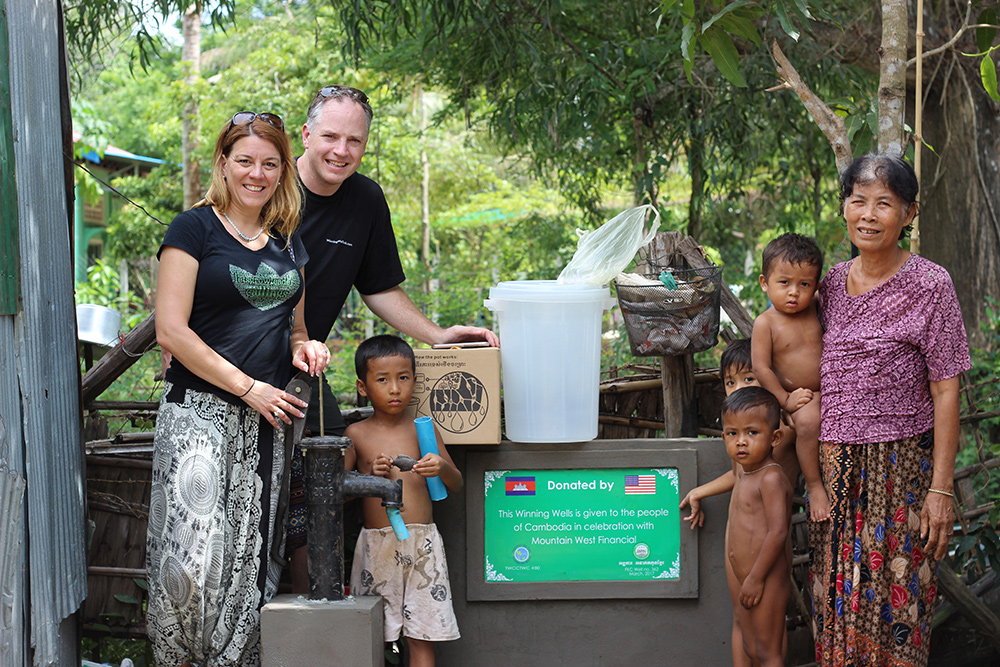 If you send 8 more cohort members from your company, we will donate a clean water well in Cambodia in your company's name. Learn more about our Winning Wells initiative here >