Sustainable

Culture Change Starts Here.
Do you want to build a
Human-Centered High-Performance Culture?
We can help you create sustained culture change.
You know your culture is more than values on your website. It's how people show up every single day to support one another and your customers. Our proven approach helps you to bring your desired culture change to life.
If your team…
Yearns to build deeper trust and connection through a common vocabulary and a consistent operating cadence

Has grown so quickly that you haven't had a chance to establish intentional values and norms

Is going through a merger or acquisition and is working to establish a new, integrated culture

Needs to adapt to navigate market changes and turbulence

Wants a more courageous, innovative culture where your employees speak up and share their ideas
We can help.
Contact us to learn more.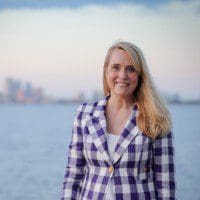 "Thank you for the partnership we have had with you over the last two years. If you heard our earnings call, we have outperformed our peers pretty significantly. I think the training you have given our leaders is a big part of that. Our teams are using the tools you've provided us to improve our planning and prioritization, effectively communicate with their teams and appropriately keep one another accountable. Your lessons are helping us cultivate the strongest leadership communities in our industry. I really appreciate all you have done for us."
–Kye Mitchell, Chief Operating Officer, Kforce Inc.

As Seen at ATD 2022

We recently shared an in-depth case study at The Association of Talent Development as an example of how our comprehensive approach to leadership development created sustained culture change and breakthrough performance.
We would love to talk with you about how you can get similar results.  Contact us to set up a time.
You can get a glimpse at some of the outcomes here: