A Learning Culture for Leadership Development
This week we took #AskingForaFriend on the road to San Diego at the Association of Talent Development Conference.
We lead two highly interactive programs. The first was about how to build an innovative learning culture. And, the second was a new one on building a more courageous career. If you're looking for ways to build a more innovative learning culture on your team, we'd love to talk.
This special "Asking for a Friend series" offers insights relevant to learning and development professionals.
How to Get the Most out of an ATD Conference (or any professional development conference)
Best Practices for Building an Innovative Learning Culture (insights from ATD participants using our Courageous Cultures tools to share best practices).
Insights from our ATD Program, Practical Ways to Be More Daring.
How to Get the Most Out of a Professional Development Conference
If you've been following our research on courage and innovation, you know about the powerful combination of clarity and curiosity. If you want great ideas, you need to be clear about what a good idea would accomplish. AND, show up curious and open to possibilities.
In this Asking for a Friend, I share several approaches for you to leverage clarity and curiosity to get the most out of any professional development conference.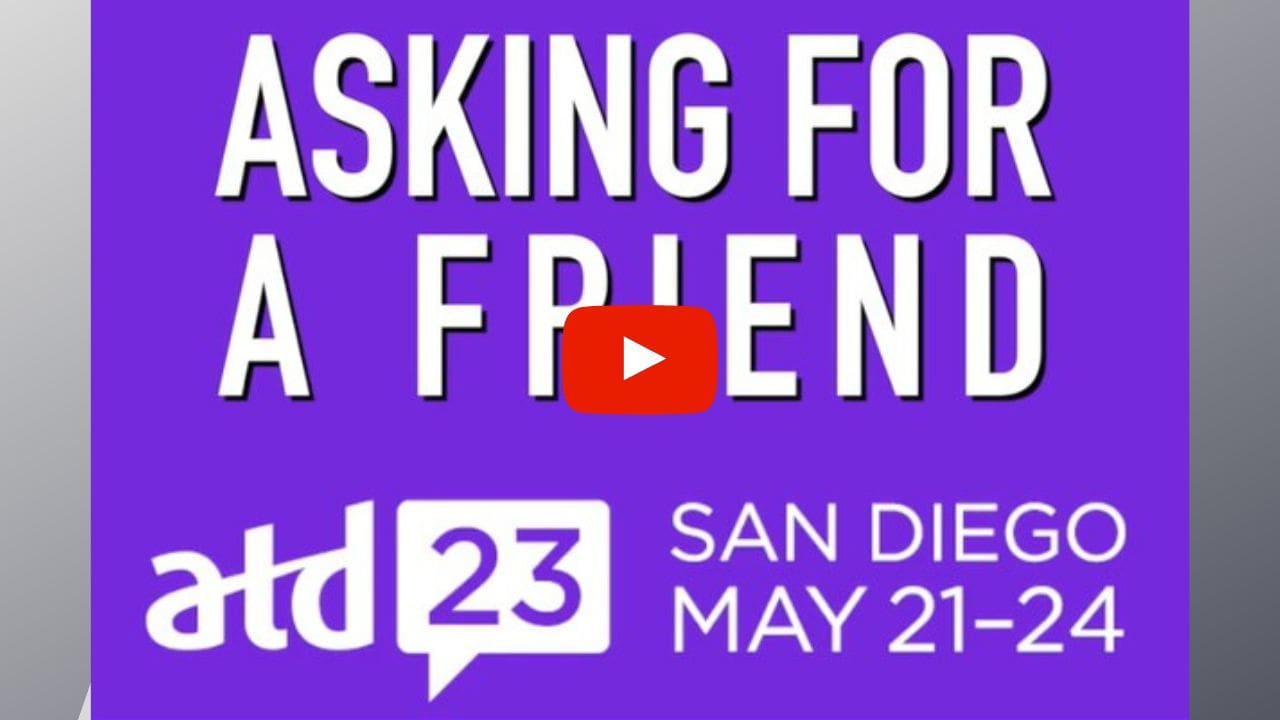 Best Practices for an Innovative Learning Culture
We were delighted to facilitate a highly-interactive networking session. This was a new track for ATD. We began with a briefing on our  Courageous Cultures research. Then learning leaders used our "Own the U.G.L.Y" technique to have a candid dialogue and best practice sharing.
Here are just a few of the best practices direct from that session.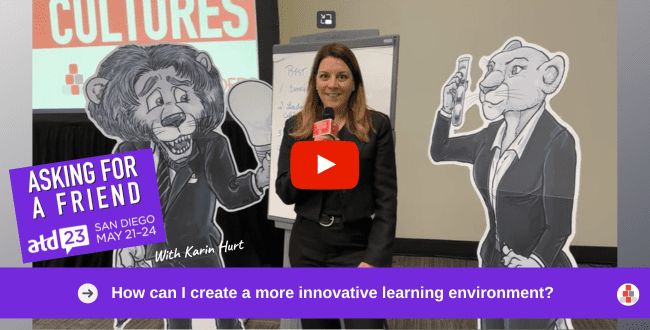 Be Just a Bit More Daring and Contribute to an Innovate Learning Culture
We experimented with some new approaches in this program. This was a bit meta. Since "be willing to experiment" is one of our 7 Practical Ways to Be a Bit More Daring.
In this video, I share 5 ways to be more courageous in YOUR career. And, I challenge you to conduct a "mini personal experiment."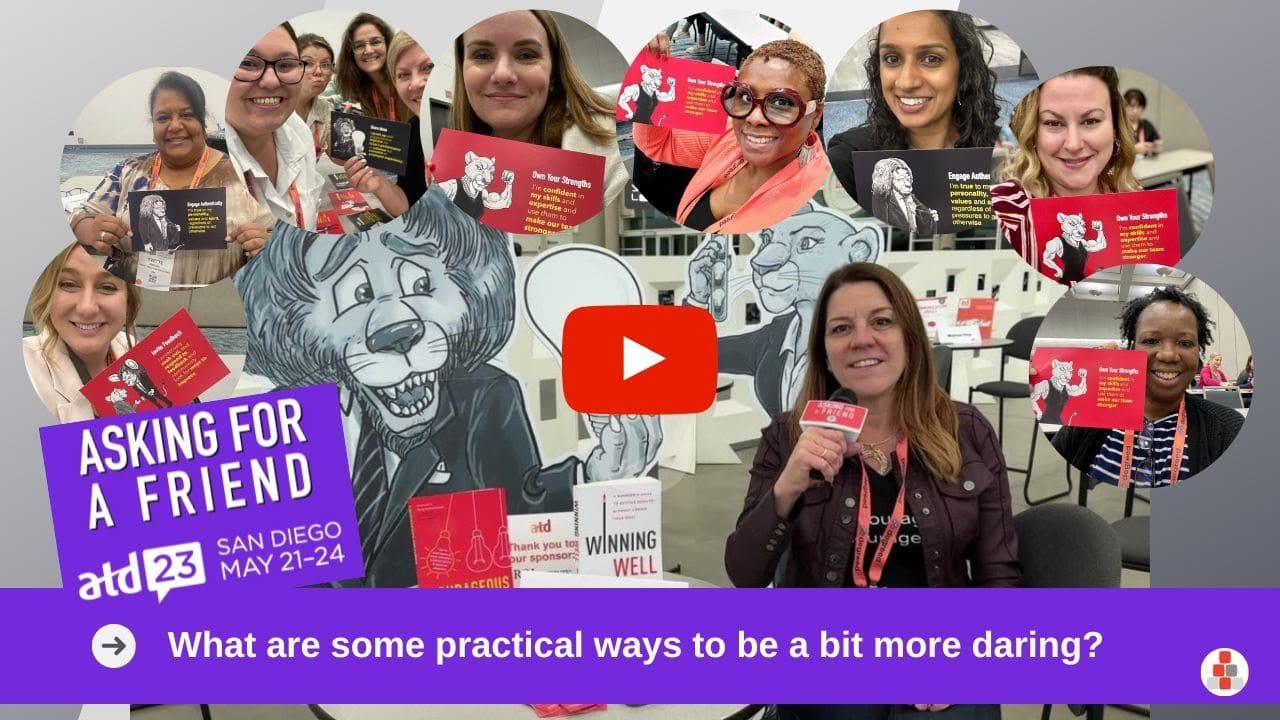 We would love to hear from you.
What's one of your best practices for building a more innovative learning culture? Or, if you were at #ATD23 what's one of your biggest takeaways?