Do you know where you stand with your boss? Do you have a good sense of what your peers really think about you? Has it been a minute since your last formal 360 feedback review? Or, is a 360 Feedback something you've heard about, but your company hasn't quite gotten there yet?
You don't have to wait for HR.  You can build your own Do It Yourself (DIY) 360 Feedback Process to get the feedback you crave.
We often include DIY 360 Feedback in our long-term leadership development programs. Participants frequently tell us they like this approach even better than a fancy on-line tool because it pushes them to have much-needed, real-deal, one-on-one conversations with their boss, peers, and direct reports.
The upside (or downside), depending on your perspective, is that it's not anonymous.
But if you start with a foundation of trust, really listen, and respond well, you will not only get the feedback you need but also build a foundation for future dialogue.
Start Here To Get The 360 Feedback You Crave
At the end of this article, we've included instructions for a DIY (Do It Yourself 360 Feedback) that we use in our programs.  But before you go there, here are a few simple foundations to consider.
1. Ask for the Truth
Set up some time with your boss and peers to really ask for feedback. Avoid the generic, "Do you have any feedback for me?" Or letting them off the hook, by accepting "You're doing everything just right."
Ask questions about areas you're specifically looking to improve.
"What specifically do you think I could do to run our project meetings more effectively and efficiently?"
"I've been under a great deal of stress recently, and worry that I might be rubbing some people the wrong way. Is there anything I can do to improve the way I've been communicating with you?"
"If you had one piece of advice that could really help me take our team's performance to the next level, what would that be?"
2. Say Thank You
When someone shares a hard truth, especially about you, thank the person for having the courage, taking the time, and caring enough to share it with you.
3. Respond
If you ask for input, take the time to respond. Even if the ideas aren't actionable, when you acknowledge that the ideas were heard and considered, you increase the likelihood of hearing more in the future.
4. Never, Ever Shoot the Messenger
If someone has the heart and courage to bring you a difficult truth, even if you vehemently disagree, keep your cool. If you attack them, they won't bring you another concern.
5. Find Your Truth-Tellers
There are people who understand their team, environment, or processes and are willing to voice their observations. Find these people, keep in regular communication, and let them know you value their observations.
6. Check Your Behavior
If you suspect you are not hearing the truth from those around you, it is time to examine how you are interacting with others. Be sure your paying attention to the items on this list.
If you are struggling to see it, ask others for input, find a mentor, or consider a leadership coach.
7. Model It
The best way to get people to tell you the truth is to build a reputation as someone who tells other people the truth. Start from a place of deep caring with their best interest at heart. If you want more truth-tellers, be a truth-teller.
How to Get Started: A DIY 360 Feedback Tool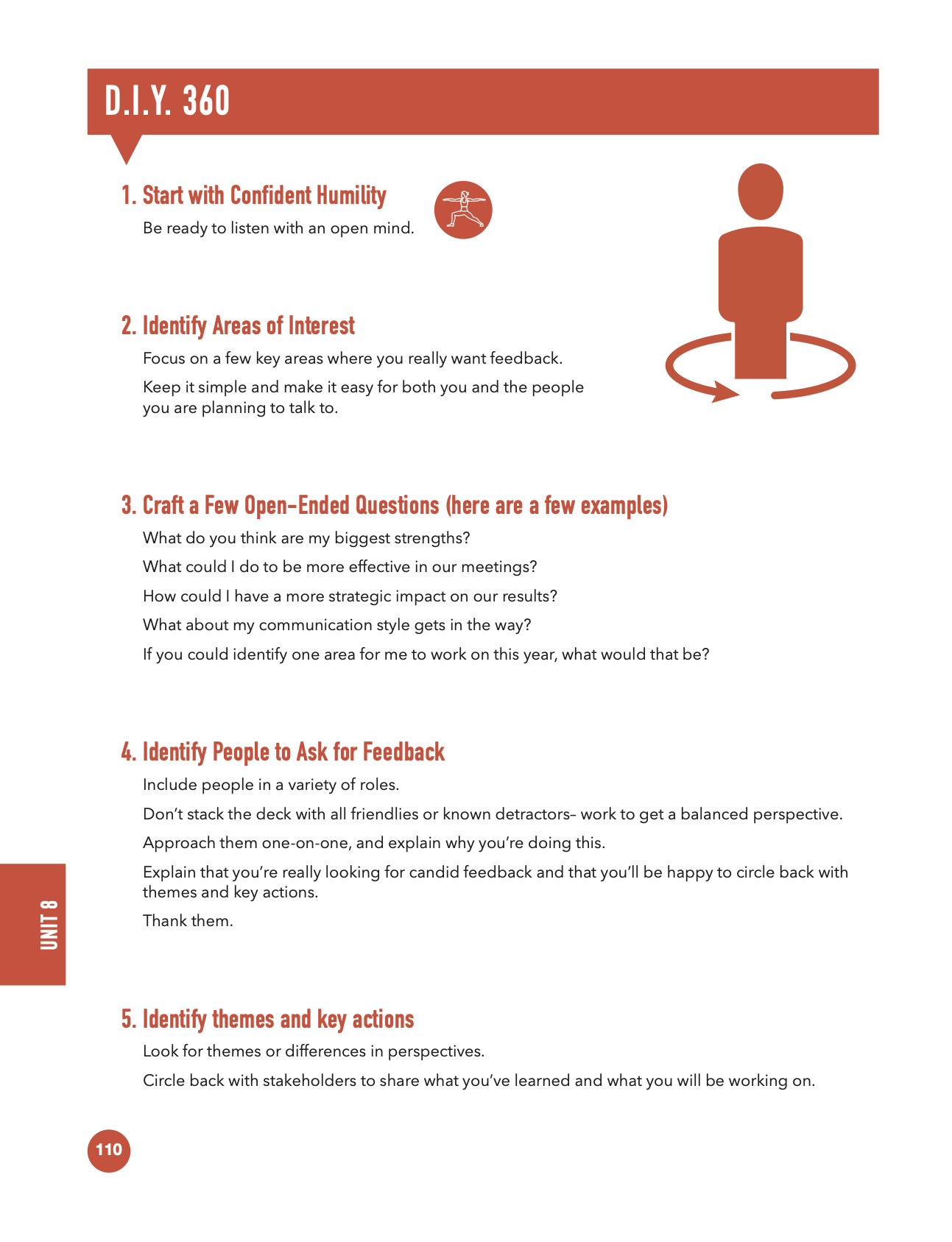 See Also: Why The Best Leaders Crave Feedback