How to Celebrate Well: With Scott Friedman
Winning Well Connection
Scott has a special place in our hearts as he's been an incredible encourager and friend both personally and professionally–and was actually on our first date (unbeknownst to him at the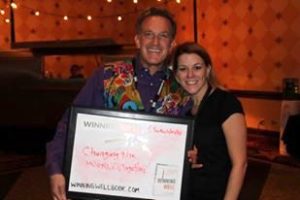 time). Scott is the founder of Together We Can Change the World with whom we're on tour with during our second half of the Asia trip. TWCCTW is also our partner for our Winning Wells initiative bringing clean water wells to Cambodia.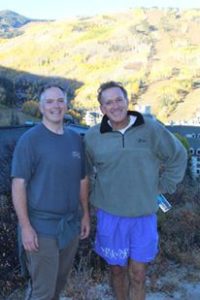 When doing research for Celebrate! Lessons Learned from the World's Most Admired Organizations, we asked our survey respondents: "What is essential in making celebration work in any organization?" The top for answers were: inclusivity, gratitude, play, and surprise.
Inclusivity – Making sure that everyone feels a part of the team. Everyone wants to feel a sense of belonging … it's giving everyone a voice and the feeling that their voice matters.
Gratitude – A grateful feeling, emotion, or attitude of acknowledgment of the life we have and those that we share our life with. It's the ability to count our blessings even when we're feeling the pressure of daily responsibilities. It's being thankful and showing appreciation for those that make a difference in our lives.
Play – Living in the present moment. It's the ability to let go of anger, resentment, and emotions from the past and truly bring our best self to the task at hand. Being in this state of flow will allow humor, spontaneity, fun, and play to flourish in the present moment. How much fun is that?
Surprise – Honoring people through the element of the unexpected – surprising them with what is highest on their joy list. It's catching people doing the right things and recognizing them on the spot. The reason celebration fails in most organizations today is that it becomes stale. There is a lack of creativity or conscious thought that is needed to make a celebration special. By learning more about what motivates employees and what brings them great joy, we can creatively add the element of surprise to their lives, and what a nice surprise that is!
Winning Well Reflection
In Winning Well we encourage recognition and celebration – after all, you get more of what you encourage and celebrate. But what really stands out about Scott's approach to celebration is that it is more than an isolated response to something that's happened. For Scott, celebration is a way of life. All of us can do with more appreciation of the good in our lives, our teams, and our work. You can follow up and incorporate more celebration into your life and work because Scott is graciously providing two free e-books to our readers.
2021 Updates on Celebration During a Pandemic
Karin was delighted to host Scott Friedman and Debra Fine on a special pandemic edition of Asking For a Friend.
Click on the images to download the books. Thank you Scott!
Save
Save