Support Your Team with Career Development Even When You're Busy
You want to help your team with career development, but time is limited. How do you support your team?
Today, on Asking For a Friend, I talk with Julie Winkle Giulioni, author of Help them Grow or Watch Them Go, about how managers can support development when there is pitifully little time. And, ensuring that every member of your team has an active career development plan as part of your talent strategy.
How to Help Your Team with Career Development (With Limited Time)
A few highlights:
Avoid taking on too much responsibility. Help your team member take charge of their own career.
Encourage them to bring a "plateful of feedback" to the conversation.
Look for quick opportunities for development in the context of your regular cadence of work (10 minute, bite-size coaching or mentoring moments).
Development Discussion Planner
An important part of many of our longer-term leadership development programs is to ensure that managers have a robust development plan in place for every team member.
More information on our development discussion planner here.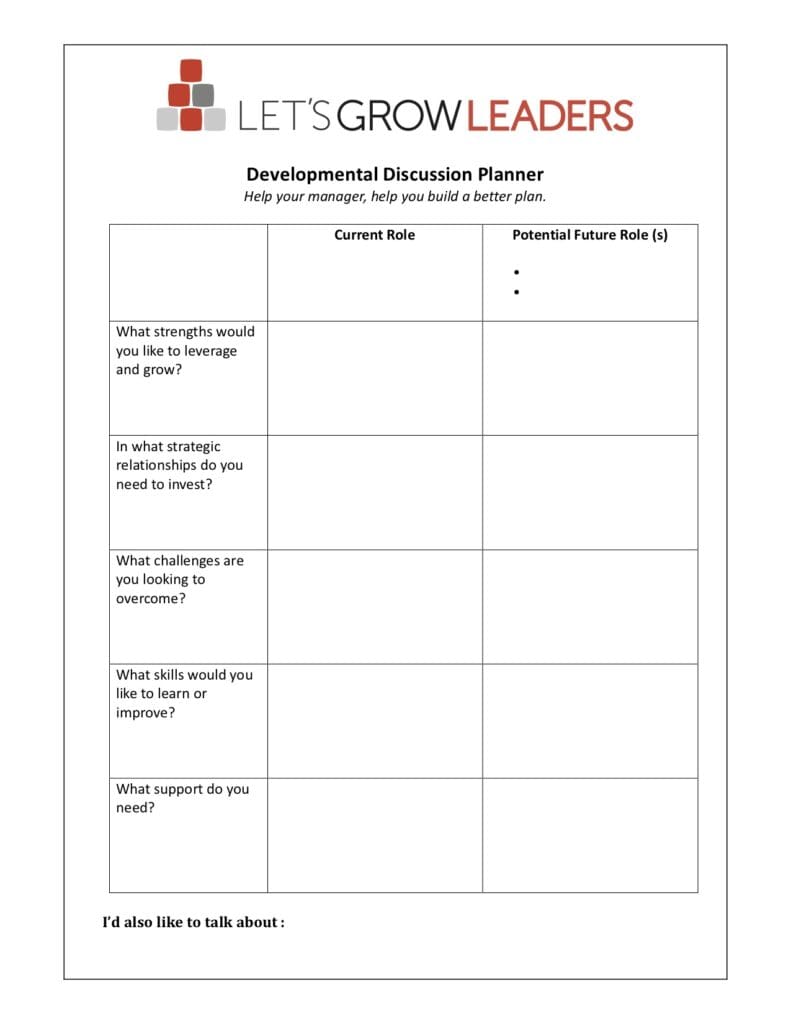 Ask your employee to reflect on both their current and desired future roles and answer the following questions.
What strengths would you like to leverage and grow?
In what strategic relationships would you like to invest?
What challenges are you looking to overcome?
Which skills would you like to learn or improve?
What support do you need?
Your turn.
What are your best practices for helping your team build a career development plan when time is limited?