In this month's Frontline Festival, top leadership experts share their Best of 2020 thoughts and posts.  Thanks to Joy and Tom Guthrie of Vizwerx Group for the great pic and to all our contributors.
Best of 2020 Insights: Practical Help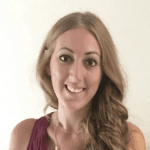 Rachel Blakely-Gray of Patriot Software gives us 7 Not-so-tricky Tips for Starting a Business, from Successful Small Business Owners. Future entrepreneurs thinking about starting a business can use this article to get top tips from actual business owners. Full of quotes from small business owners, this article offers 7 easy-to-follow tips to get started. Follow Rachel.
Julie Winkle Giulioni of JulieWinkleGiulioni.com provides How to Navigate Year-End Reviews for Employees. The standard challenges associated with annual employee reviews pale in the face of preparing for conversations about performance and career development in 2020. Leaders must be particularly skillful and sensitive, balancing grace and accountability during this year that no one ever anticipated or planned for. This article offers strategies for conducting reviews that are informative and inspiring – and that leave employees better able to embrace the challenges of the year to come. Follow Julie.
David Grossman of The Grossman Group provides Change Management Communication: 5 Step Planning Guide. Change is hard for organizations, for the employees asked to change, and for leaders and communicators who deliver on the change. Change communication is the informational component of the change management strategy that helps stakeholders understand what is changing. It helps answer the why and how that it will affect them and what they do every day. Ensure your change transformation is seamless from planning to execution with this comprehensive guide. Follow David.
Lisa Kohn from Chatsworth Consulting Group provides Why Tough Conversations are So Tough to Have and What to Do about It. Here are essential tips for effectively handling difficult conversations – a skill that can lead to stronger, more honest, and more vulnerable relationships and exponentially greater results. Follow Lisa.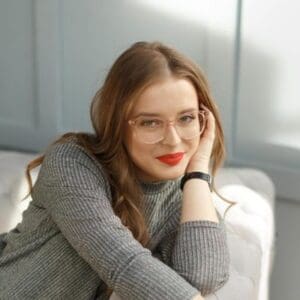 Erika Rykun provides Leadership Interview Questions and Answers. Whether you are a seasoned professional applying for a managerial role or a recent graduate looking for your first job, you should expect to encounter behavioral questions about leadership in your interview. This extensive guide helps you disclose the leadership potential in yourself and hire a candidate with leadership potential. Follow Erika.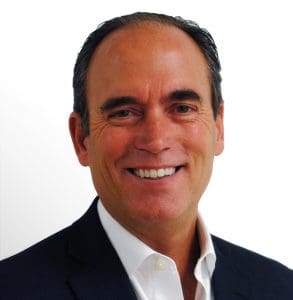 Jon Verbeck of Verbeck Associates asks, Deep Cuts: Have You Restructured Enough? With the crazy 2020 economy, all of my clients have restructured in some way. Business as we knew it changed, and we are all doing things differently than we did a year ago. But now as we move into the new year we need to ask the question, "Have we restructured enough?" Follow Jon.
S. Chris Edmonds of Driving Results through Culture gives us Culture Leadership Charge: Build a Stress-Purging Culture. Stress is an emotion that's created by limbo. If team members don't know answers to questions like, "What should I do?" or "What if x, y, or z happens?" they experience greater stress. Greater stress means they can't act. They can't move forward. They worry about every single bad thing that could happen when they do take action, especially during a pandemic and times of national and worldwide crisis. Here are some tips to help. Follow Chris.
Personal Growth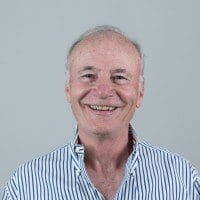 James D. Johnson of Level Three Performance Solutions provides The Simple, Compelling Power of Liberating Beliefs. Our performance, especially as leaders, is determined by liberating and/or limiting beliefs. Follow James.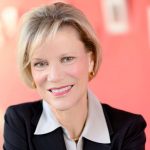 Shelley Row of Shelley Row Associates gives us Tips for Your New Job Search: Use a Three-Step Whole Brain Approach. What a year it's been! With the new year approaching, perhaps you are looking for, have applied for, or are considering a new job. That can be stressful and anxiety-producing, and you can find yourself over-thinking it. (Believe me, I know!) When working with coaching clients, I encourage a whole-brain approach to stress reduction and sound decision-making. When considering job opportunities with the whole brain you'll ask yourself these questions. Follow Shelley.
Eileen McDargh of The Resiliency Group provides What's Love Got to Do with it? Everything. Read the story of Tara Ijai, who founded a movement that – literally – reframes hate speech into another option: love. Follow Eileen.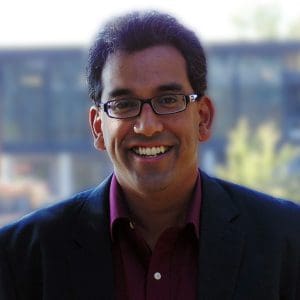 Tanveer Naseer of Tanveer Naseer Leadership shares What Growing an Orchid Taught Me about How to Successfully Change and Adapt. Learn about an often overlooked element that's critical to our ability to successfully change and adapt in response to changing conditions and demands. Follow Tanveer.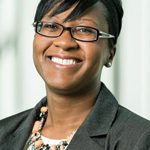 Dr. Artika Tyner of Planting People Growing Justice Leadership shares Every Child Deserves a Champion… is that You? Leaders recognize when you plant a seed today in the life of a child you reap a harvest for eternity. The fruit of your leadership is your legacy. Follow Artika.
Beth Beutler of H.O.P.E. Unlimited reminds us to make a list of our personal/professional "Best of 2020" accomplishments and memories, even if they are as simple as persevering through an incredibly complicated year. In the midst of a season that many want to forget, we've still likely made some very meaningful memories, reached milestones, or been inspired by people around us. Spend some time recalling these things and expressing gratitude for them. Follow Beth.
A note from Karin
Thank you so much for 
your
involvement in the Frontline Festival over the years. When I started the Frontline Festival in 2012 I could never have imagined how much fun it would be to collaborate, learn, and share one another's content. It was the starting point for so many meaningful relationships that I truly cherish and that I want to keep!
Starting in 2021, we will move the conversation to LinkedIn. Stay tuned for more information. In the meantime, if we're not connected,
let's do that here.
See Also: