Leaders Share Support Resources
During this extremely challenging time, it's so heartwarming to see so many people doing all they can to be helpful. We've been so grateful to receive the amazing support resources coming from our Frontline Festival contributors. The array of quality tools and inspiring videos are really fantastic, and we're delighted to gather them to share with you here.
Thanks, as always to Joy and Tom Guthrie of Vizwerx Group for the artwork and to everyone who took the time to create and contribute these powerful tools.
Next month's festival will be on the topic of resiliency and change.  Click here to contribute. Now, on to this month's festival!
Support Resources for Your Emotional Health and Connection with Others
Our thanks to David Meltzer for this uplifting video.  You can also follow Dr. Eric George (featured in the video) here and on LinkedIn here.
Alli Polin of Break the Frame provides 10 Simple, Powerful and Positive Things You CAN Do During COVID-19. The one thing the world is focused on besides obsessively reading the news is all the things we CAN'T do. In a time of CAN'T because of the global pandemic, it's easy to forget the CANs.  Follow Alli.
Lisa Kohn from Chatsworth Consulting Group shares, How to lead Thoughtfully in These Times of Fear and Uncertainty, Lisa Kohn of Thoughtful Leaders Blog shares essential tips for bringing us all together to find solutions and to lead – and live (and love) – thoughtfully going forward. Follow Lisa.
She also shares Soothe Myself in Any Way I Can from her blog, LisaKohnwrites.com where she gives timely ideas and resources to soothe ourselves and others in hopes that we will all emerge from this – that the world will emerge from this – more whole, healthier, more connected, more aware, and more determined to right the wrongs that are prevalent in our societies right now. Follow LisaKohnwrites.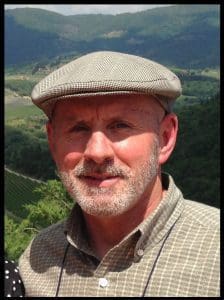 Bernie Nagle of Altrupreneur shares Connection in Isolation – Our Shared COVID Chrysalis.  Our world is experiencing a liminal moment. Just as forests experience rebirth through fire, all of humanity stands united on the precipice of a more conscious and loving emergence. All we need to do is choose wisely. Follow Bernie.
Support Resources for Business Operations and Professional/Personal Development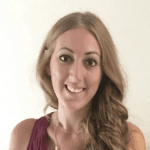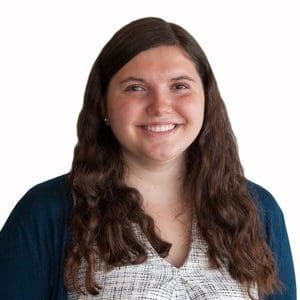 Rachel Blakely-Gray and Maria Tanski-Phillips of Patriot Software share Small Business Relief During the Coronavirus Pandemic. "We know how challenging it's been for businesses and workers to deal with the impact of the coronavirus pandemic. Our article outlines types of federal assistance available for both businesses and employees. We are continually updating the article as new information is released." Follow Rachel. Follow Maria.
David Grossman of The Grossman Group shared Communicating During Covid-19  Communicating During COVID-19 Resources. To help leaders and communicators lead and communicate with employees during COVID-19, The Grossman Group has developed a resource page of tips, strategies, and best practices that is updated each week with the latest content to help you navigate these times of uncertainty and change. Follow David.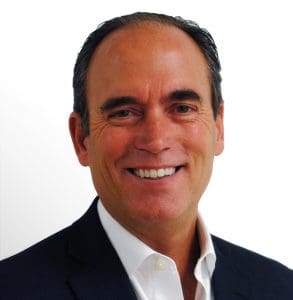 Jon Verbeck of Verbeck Associates CFO Services offers several free resources/Excel spreadsheets that can be of help to organizations that are taking an even closer look at their financial picture during these times. Downtimes can be opportunities to streamline and polish your systems so that you have a true picture of where you stand with financial and business processes. Follow Jon.
Beth Beutler of H.O.P.E. Unlimited offers a number of free downloads to help you think well and implement effective practices in your professional (and sometimes personal) life, which can be especially healthy in a time of crisis. The freebies are categorized to correspond with keystones soft skills corresponding to the word HOPE – Habits & Values, Organization & Time Management, People Skills & Emotional Intelligence, Engagement & Communication. Follow Beth.
Support Resources for Leading Your Team
Our thanks to Susan Frew for this BEDTalk on leading a team in a risk environment.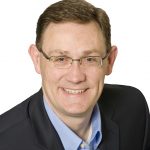 Sean Glaze of Great Results Teambuilding gives us 5 Easy and Effective Virtual Teambuilding Activities and Ideas for Team Leaders.  Are you looking for a few virtual team-building ideas to help re-connect, re-focus, and re-engage your people during this time of physical distancing? If so then THIS collection of five fantastic teambuilding ideas and tools is for YOU. Follow Sean.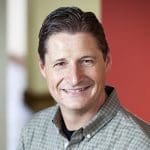 Nate Regier of Next Element Consulting gives us Why Drama is Your Greatest Threat During a Crisis and How to Respond with Compassion. Right now people are anxious and afraid. It's difficult to separate fact from fear and plain talk from politics. Drama is at an all-time high and can really be a drain. Even though there is a lot about this crisis that is out of our control, we can choose to respond to drama with compassion and be part of the solution. Here are practical tips to combat the three biggest energy drains of drama. Follow Nate.
Paula Kiger of Big Green Pen gives us a Smartbrief piece, Overcome Social Distance with Empathy in Leadership. At times such as this, it's easy to think you have to choose between taking drastic measures and being empathetic. The two can co-exist; here are some thoughts on how. Follow Paula.
Julie Winkle Giulioni of JulieWinkleGiulioni.com  provides Talent Matters, a special newsletter that features a variety of resources to enhance your ability to lead virtually including articles, a self-assessment and 26 tips for remote success.  Follow Julie.
S. Chris Edmonds of Driving Results through Culture provides his SmartBrief original, How COVID-19 Forces Companies to Create Fairer HR Policies.  Follow Chris.

Support Resources for Working and Leading IN and FROM Your Home
Our thanks to Stew Friedman for his part in this Asking for a Friend with Karin.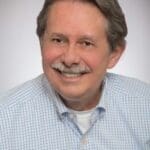 Wally Bock of Three Star Leadership writes Working at Home for Newbies. Working from home is different. Here are some tips to help you get comfortable and productive. Follow Wally.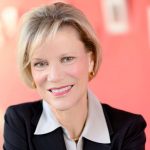 Shelley Row of Shelley Row Associates gives us Four Simple Tips for Conducting Effective Virtual Meetings. You've probably been on more virtual meetings in the last month than ever before. Maybe you are one of the more than 10 million people join a Zoom meeting every day, many now from their homes. Here's how to hone your virtual meeting skills. Follow Shelley
John Stoker of DialogueWORKS shares Successfully Managing Remote Employees: 10 Tips for Improving Your Remote Leadership Skills. Now that many people are working from home, it is even more important to take deliberate action to manage more effectively from afar. This piece will offer some tips for improving remote leadership. Follow Jon.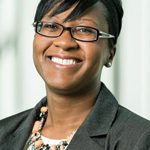 Dr. Artika Tyner of Planting People Growing Justice Leadership shares, My personal leadership is: 'What is in your hands to make a difference in the world?' With the novel coronavirus pandemic leading to school closures, she answers this question by hosting virtual read-alouds and sharing learning activities. she is making a difference by supporting literacy and learning.  Follow Artika.
And finally, we leave you with healing music… Rest in peace, Bill.
Are you a leadership writer? We'd love to have you join us with your articles, videos, podcast episodes, or simply your best thinking on the topic (even if you don't have additional content to link.) Our topic for May is resiliency and change. Click here to submit your thoughts and content!