Welcome to the Let's Grow Leaders Frontline Festival!  This month, our contributors share their thoughts about diversity and inclusion AND we share some powerful videos on the subject. Thanks to Joy and Tom Guthrie of Vizwerx Group for the great pic and to all our contributors.
Are you a leadership writer? We'd love to have you join us with your articles, videos, podcast episodes, or simply your best thinking on the topic (even if you don't have additional content to link.) Our topic for April is a special edition for sharing COVID-19 support resources. Click here to submit your thoughts and content!
Now, on to this month's festival!
Why Encourage Diversity and Inclusion?
How to Get Serious About Diversity and Inclusion in the Workplace, Janet Stovall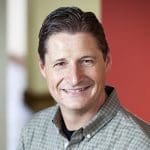 Nate Regier of Next Element Consulting provides Six Types of Unconscious Bias Caused by Personality, Part 1 Did you know that personality causes unconscious bias? In this two-part series, I reveal how the six personality types in each of us contribute to bias. Follow Nate.
Paula Kiger of Big Green Pen offers Please Don't Call Me Karen: Stereotypes are damaging across the board. They're especially troublesome at a time when so many people are at odds with one another. A slightly flipped look at things, from the perspective of the insult "Karen" (not to be confused with Karin LOL). Follow Paula.
Eileen McDargh of The Resiliency Group  shares this thought: To honor those who are different from us—in any manner, Fred Rogers had great advice: "In times of stress, the best thing we can do for each other is to listen with our ears and our hearts and to be assured that our questions are just as important as our answers."  Follow Eileen.
David Grossman of The Grossman Group shared The Case for Including White Men in the Corporate Diversity Discussion. A recent Ernst & Young survey arrived at an interesting but not entirely surprising conclusion about white men in the workplace: they feel excluded from workplace inclusion efforts, which can hinder real progress on diversity and inclusion. Follow David.
Beth Beutler of H.O.P.E. Unlimited shares this perspective: Some of your colleagues may never say it, but feel hurt or left out when you never intended for them to feel that way.  An example? You casually stroll through the work area and make lunch plans or share jokes with your favorites–not noticing those within earshot or sight who you aren't including. It's something to avoid so you can have a courteous, welcoming culture instead.  Follow Beth.
How to Encourage Diversity and Inclusion
The Power of Diversity Within Yourself, Rebeca Hwang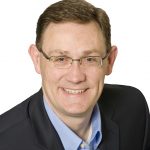 Sean Glaze of Great Results Teambuilding asks What Invisible Dragons are Your Teammates Fighting?  Winning Teammates see coworkers as people who are struggling with something they might not know about.  Appreciate the diversity on your team and be more aware of the invisible dragons in their life. Follow Sean.
How to Matter, Jessica Pettitt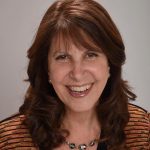 Jesse Lyn Stoner of Seapoint Center for Collaborative Leadership provides Three Keys to Move from Diversity to Real Inclusion.  Many organizations have made great strides in creating diverse organizations, but most fall short when it comes to inclusion and fail to realize the full potential for increased creativity, better decisions, and higher productivity. In this guest post, Timothy R. Clark offers three keys to move from token diversity to real inclusion. Follow Jesse.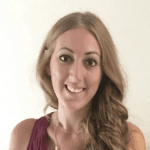 Rachel Blakely-Gray of Patriot Software, LLC  gives us  6 Ways to Encourage Diversity and Inclusion in the Workplace.  Fostering a healthy, happy, and productive business environment is essential for success. To do so, employers must encourage diversity and inclusion in the workplace. Follow Rachel.
Ken Downer of Rapid Start Leadership gives us Kings, Cannibals, and Cultural Bias: Overcoming the Limitations of Convention.  A strange encounter between a French King and three Amazonian cannibals highlights how we all see the world very differently, and can be blinded by our predispositions. Here are three ways to lead better by seeing with 'new eyes.' Follow Ken.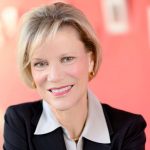 Shelley Row of Shelley Row Associates provides Collaboration: Four Tips Learned from Packing a Truck.  Diversity in temperament and skills can be leveraged for great outcomes when the individuals respect, learn from, and trust each other.  Follow Shelley.
Julie Winkle Giulioni of JulieWinkleGiulioni.com  provides Five Leadership Strategies that Cultivate Cognitive Diversity.   Cognitive diversity is one factor that has been largely overlooked in our effort to honor differences. And there are straightforward things leaders can begin doing today to recognize, protect and leverage the range of ways their people think and ideate. Follow Julie.
S. Chris Edmonds of Driving Results through Culture provides this Culture Leadership Charge: Creating an Inclusive Culture.  Creating an inclusive culture requires shifts in thinking, recruiting, hiring, and operating. Our biases are not obvious to us – yet these biases inhibit the creation of truly diverse and productive work cultures. Follow Chris. 
Your turn. What are some of your favorite articles on Diversity and Inclusion?