Welcome to the Let's Grow Leaders Frontline Festival!  This month, our contributors share their thoughts about career development. Thanks to Joy and Tom Guthrie of Vizwerx Group for the great pic and to all our contributors.
Are you a leadership writer? We'd love to have you join us with your articles, videos, podcast episodes, or simply your best thinking on the topic (even if you don't have additional content to link.) Our topic for March is diversity and inclusion. Click here to submit your thoughts and content!
Featured Asking For a Friend Guest: Julie Winkle Giulioni
Julie, the author of Help Them Grow or Watch them Go, answers the question "My people all want career development, but I have pitifully little time. What should I do?"
Career Development Thoughts for Leaders, their Teams and their Organizations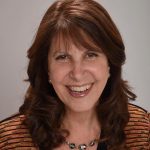 Jesse Lyn Stoner of Seapoint Center for Collaborative Leadership gives us Career Mobility Forces Organizations of the Future to Transform. Career mobility is the way of the future. Here are six ways organizations must transform to be ready.  Follow Jesse.
David Grossman of The Grossman Group shares Six Tips to Help Employees Grow and Develop. Taking an active role in the development of your team demonstrates confidence and concern for the future of the organization. It also gives employees feelings of significance, community, and value. Put these six tips into practice to help employees grow in their careers.  Follow David.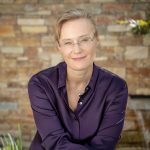 Laura Schroeder of Working Girl provides Navigating the Four-Day Work Week. An increasingly popular career path for senior professionals is to negotiate a part-time contract, and companies that embrace flexible work arrangements have access to a more diverse and experienced talent pool. Is the 'four-day workweek' right for your organization and how can you support part-timers in a full-time environment?  Follow Laura.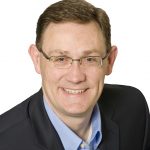 Sean Glaze of Great Results Teambuilding says This ONE WORD is the Defining Trait of Winning Teammates. Winning Teammates are the glue that holds organizations together because they bring more than technical skills with them when they arrive – they also bring vital interpersonal skills that contribute to a more profitable and positive team culture. But it was after a funeral that I learned the defining trait of winning teammates.  Follow Sean.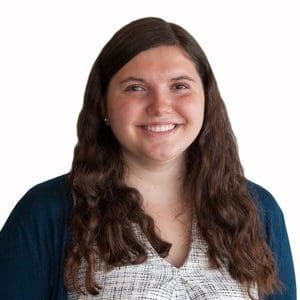 Maria Tanski-Phillips of Patriot Software shares Five Ways to Drive Employee Career Development in the Workplace.  To retain top talent, you need to show employees that they can grow and climb up the career ladder at your company. Learn five ways you can support and drive employee career development at your small business.  Follow Maria.
Julie Winkle Giulioni of JulieWinkleGiulioni.com  provides a video, How Leaders Can Help Employees Own Their Career Development, which offers actionable strategies for supporting and empowering others toward relevant and sustainable growth.  Follow Julie.
S. Chris Edmonds of Driving Results through Culture offers a video, Culture Leadership Charge: The Gender Happiness Gap. More women feel insecure in their roles then men do, and are more inclined to be job hunting. This video will help you fix your company's efforts to demonstrate full equal treatment for all.  Follow Chris.
Thoughts for a Leader's Own Professional Journey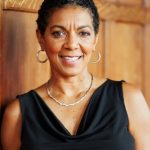 Robyn McLeod of Thoughtful Leaders Blog presents Thoughtful Leadership in Action.  So often we focus more on the decisions that others make or the opportunities that others have. Instead, we should reflect on what we want for ourselves, push ourselves beyond our comfort zones, and be willing to make mistakes and be imperfect. Then we can become the kind of Thoughtful Leader that we want to be.  Follow Robyn.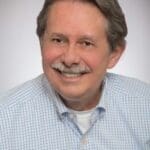 Wally Bock of Three Star Leadership shares Individual Contributor to Boss: Some Questions to Answer.  Thinking about moving from individual contributor to someone responsible for the performance of a group? Read this first.  Follow Wally.
Eileen McDargh of The Resiliency Group shares In 2020, Forget about Your Eyes. Work on Your Ears.  My "vision" for 2020 is that I must strive to be a more compassionate listener. Find out how that can impact your career and home life.  Follow Eileen.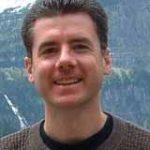 John Hunter of Curious Cat Management Improvement gives some Advice for Managers Who are Just Starting Out.  Advice for new managers: Learn to experiment and iterate quickly. Your main aim should be to manage the management system (which may mean the management practices used within your scope of authority or influence).  Follow John.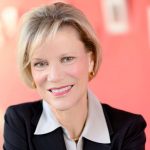 Shelley Row of Shelley Row Associates offers Make the Career Change Leap: Three Threads to Weave the Net.  Do you desire to make a substantial career shift but find yourself paralyzed with inaction and doubts? Weave the net, leap, work like crazy, and the net will appear.  Follow Shelley.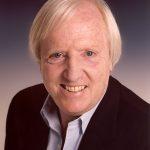 Chip Bell of Chip Bell Group asks Are You a Disruptive Mentor? We live in a time when effective leaders are expected to be disruptors. What does that mean for their role as a mentor?  Follow Chip.
Beth Beutler of H.O.P.E. Unlimited reminds us that as we consider our career and professional development, we don't forget to cultivate the less tangible soft skills such as time management, communication, and emotional intelligence.  These skills will serve you well in all aspects of life—personal or professional—and help you have a positive impact on those around you no matter where your career leads you.  Follow Beth.
What would you add?
What's your best practice or tool when it comes to career development?