Welcome to the Let's Grow Leaders Frontline Festival!  This month, our contributors share their thoughts about how to achieve better results in 2020. Thanks to Joy and Tom Guthrie of Vizwerx Group for the great pic and to all our contributors.
Are you a leadership writer? We'd love to have you join us with your articles, videos, podcast episodes, or simply your best thinking on the topic (even if you don't have additional content to link.) Our topic for February is career development. Click here to submit your thoughts and content!
Featured Asking For a Friend Guest: Ed Krow
Author of Strategic HR: Driving Bottom-Line Results Through Your People
Answering the question: "I really want to set my team up for better results in 2020. What advice do you have for getting my team off to a fast start?"
If you are looking for more tips like this, follow Karin's Asking For a Friend series on LinkedIn.
Getting Better Results in 2020 Through Effective Leadership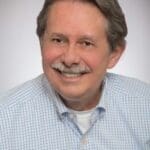 Wally Bock of Three Star Leadership asks, 21st Century Leadership, Are We There Yet? He explains three ways leadership in the 21st century will be different as well as how you can transform the way you lead to improve results in 2020.  Follow Wally.
S. Chris Edmonds of Driving Results through Culture gives us a video message about refining our desired culture at work. Want better results? Refine the culture!  Follow Chris.
Julie Winkle Giulioni of JulieWinkleGiulioni.com gives us Redefine Results by Redefining Career Development. Leaders who are willing to think differently and redefine career development will find that they can drive extraordinary results – in the new year and beyond!  Follow Julie.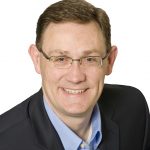 Sean Glaze of Great Results Teambuilding provides Add Common Since to Improve Ownership Thinking and Innovation on Your Team. Wishing is victim-based thinking that leads to pouting – which is a waste of time… So instead of wishing, what can you and your team THINK DIFFERENTLY so you ensure that you and your team begin to perform differently (and better!)  Follow Sean.
Jessica Thiefels of The Organic Content Marketer gives us How to Build Thought Leadership with Guest Posting.  Driving thought leadership in your industry takes intentional and consistent work. One way to achieve better results in 2020 is to leverage guest posting as a tool and to do it right. With these tips, you'll be on your way to building a stronger thought leadership presence in 2020!  Follow Jessica
Building Stronger Relationships in 2020
Lisa Kohn from Thoughtful Leaders Blog gives us Our Differences Drive Us Crazy (but Make Us Stronger) where she shares why we think others should be like us, why it's actually better that they're not, and how to handle those differences (even though they drive us crazy).  Follow Lisa.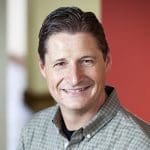 Nate Regier of Next Element Consulting gives us the Top 10 Fake News Stories of 2019. The drama mavens would prefer that you believe these fake narratives because they keep you small, afraid, and willing to accept anything. Compassion is the practice of demonstrating that people are valuable, capable, and responsible. Compassion fosters connection, innovation, and purpose. Here are some news stories you can believe to inspire you toward better meaningful results in 2020.  Follow Nate.
David Grossman of The Grossman Group shared 5 Simple Steps to Show Employees You Care and Get the Business Results You Seek. Leadership is personal; employees follow leaders because of how leaders make them feel. When done in a genuine way, these steps demonstrate that you care and open the possibility of changing how you see your employees as well as yourself. The end goal is engagement from employees which means higher productivity and better business results.  Follow David.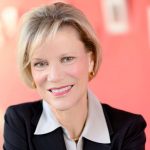 Shelley Row of Shelley Row Associates shares Big Decisions: Are You Considering a Broad Range of Information Sources?  When you need to gather information for a big decision this year, who will you go to? Do you ever consider going to people like the argumentative person, the contrarian, or the inquisitor — those that sometimes drive you crazy? There may be benefits to getting their input too.  Follow Shelley.
Challenging Yourself For Business and Personal Growth
Beth Beutler of H.O.P.E. Unlimited suggests that habits, rather than goals, are the path to greater results in 2020. Examples include moving intentionally nearly every day, even if just for a few minutes outside your regular pattern of movement, getting out of the office for breaths of fresh air, doing a little organizing (digital, office or home) each day, etc.  Consistent, intentional attention applied to new (or existing) habits will naturally lead to positive results in many areas of life and work.  Follow Beth.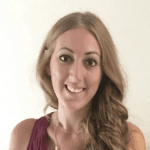 Rachel Blakely-Gray of Patriot Software, LLC   writes How to Improve Business: Achieving Better Results in 2020. To achieve better results in 2020 try making improvements in your business. From setting reachable stretch goals to improving inter-office communication, check out the six tips in this article to get a head-start on achieving better business results.  Follow Rachel.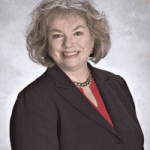 Michelle Cubas, CPCC, ACC, of Positive Potentials gives us A Simple Tip for Best Results in 2020. Simple is powerful. Occam's Razor says the simplest solution is usually the correct one.  Follow Michelle.
Ken Downer of Rapid Start Leadership shares Why I Resolve to Do Nothing This Year. There's a problem with New Year's resolutions that maybe hasn't come up in conversation before. Here's a fun look at why I think resolutions set us up for failure, and three ways to improve the odds of actually achieving what we set out to do.  Follow Ken.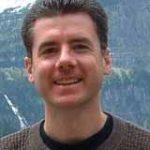 John Hunter of Curious Cat Management Improvement gives us How To Improve.   I am not focused on getting the best result this minute, I am focused on finding the best methods that will produce the best results over the long term (predictable, repeatable system performance).  Follow John.
Eileen McDargh of The Resiliency Group writes Top Three Intentions for 2020.  "I believe 2020 beckons us to deeply search for what would be our best, most clear vision for our lives, our nation, and our planet. Each of us has a role to play and a purpose in a world that is more interconnected yet more fragile than ever before. No one is insignificant."  Follow Eileen.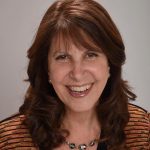 Jesse Lyn Stoner of Seapoint Center for Collaborative Leadership gives us 5 Reasons You Should NOT Set Goals. Common wisdom says to start the new year off with clear goals. For most people, setting goals can make the difference between mediocre and high performance. But there are also times goal-setting is a waste of time or can even decrease your motivation and confidence.  Follow Jesse.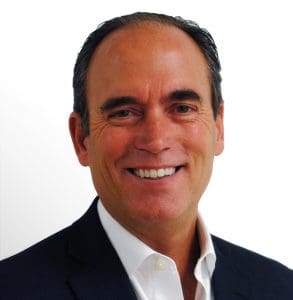 Jon Verbeck of Verbeck Associates CFO Service advises that better financial performance for 2020 will occur by tracking key metrics and intentionally making needed changes for improvement. Use a weekly scorecard to track results and key performance indicators to help lead improvement discussions with the team.  Follow Jon.
Your turn: What would you add? What's your best advice for setting your team up for a successful 2020?