Welcome to the Let's Grow Leaders Frontline Festival!  This month, our contributors share their best practices in employee engagement. 
Thanks to Joy and Tom Guthrie of Vizwerx Group for the great pic and to all our contributors!
The November Frontline Festival will be about recognition and appreciation. Do you have a best practice to share? Have you written a blog post, recorded a podcast or video on the topic? We would love to have you join us. Send us your submissions here!
Now, on to best practices in employee engagement. We'd love to hear your thoughts in the comments, or links to your favorite articles. What would you add?
The Importance of Employee Engagement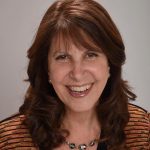 Jesse Lyn Stoner of Seapoint Center for Collaborative Leadership gives us First Engage Yourself: & Ways to Increase Your Own Engagement and Satisfaction. You can't expect others to be engaged if you're not. Here are 7 things you can do to increase your own engagement and work satisfaction. Follow Jesse.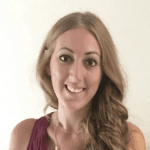 Rachel Blakely-Gray of Patriot Software, LLC  provides Measuring Employee Engagement: Strategies Worth Giving a Shot. Engagement can be difficult to measure, but doing so is essential for retention and productivity. Gather both employee opinions and some hard data to measure engagement in your small business. Follow Rachel.
Julie Winkle Giulioni of DesignArounds gives us It's Time to Recalibrate Your Career Conversation Cadence.  Career development is one of the top drivers of employee engagement. In this article and video leaders learn how to fit it into the cadence of their already full lives. Follow Julie.
John Stoker of DialogueWORKS shares 12 Ways to Destroy Employee Engagement. Employee engagement is the key to reducing turnover, increasing productivity, and improving results. If that is true then managers and leaders should take steps to improve employee engagement. Here are some questions to help check in on your level of engagement.  Follow Jon.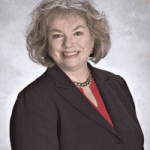 Michelle Cubas, CPCC, ACC, of Positive Potentials shares Nothing New about Engaging Employees for High Performance. She shares, "As I continue to earn CEUs for my coach certification, ~ 85% of topics relate to employee engagement. I question why this topic is such high priority with companies and my client? Employee engagement is about purpose. It is a visceral response by the employee, team or tribe member to emotionally connect to a company or cause's mission in the world."   Follow Michelle.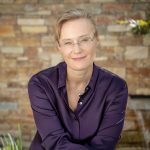 Laura Schroeder of Working Girl writes Leadership: The Art of Honesty and Affirmation. Everyone knows honesty, goodwill, and building people up make great places to work. Why don't companies insist on these qualities in all their leaders?  Follow Laura. 
Paul LaRue of The UPwards Leader gives us The Case for a People Support System  In a technology-driven world many companies have Business Support Systems and/or Operating Support Systems that drive their infrastructure. What if more companies drove their people infrastructure via a People Support System? Here are some companies that are creating just that. Follow Paul.
Engagement is always better then disengagement. If we don't talk, somebody else will. – Miroslav Lajcak
Practical Tips for Improving (and Protecting) Engagement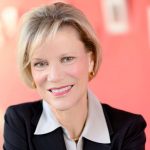 Shelley Row of Shelley Row Associates offers Know Your Boss! Five Things to Learn about Them to Make Your Work Life (and Theirs) Easier. In a bit of a reverse perspective, employees can improve engagement with their boss by crafting a unique approach based on some simple investigation and observation.  Follow Shelley.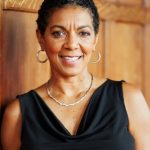 Robyn McLeod of Thoughtful Leaders Blog gives us An Easy Way to Boost Morale and Keep Your Best People sharing key ways to engender company spirit and rapport among coworkers and produce huge dividends in employee morale and engagement. Follow Robyn.
Eileen McDargh of The Energizer provides Three Dynamite Ways to Blow Up Employee Relationships.   A sustainable and resilient organization needs engaged employees who put their talent and heart into the job.  They need the support of leadership but off don't get it in time. Follow Eileen.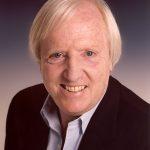 Chip Bell of Chip Bell Group offers Stop Leading! You're Bleeding Off Passion. When leaders assume the role, they think they are supposed to be in charge and lead. Perhaps a better move is to find out what their associates need. Follow Chip.
David Grossman of The Grossman Group offers 10 Best Ways to Engage and Connect with Employees. Great leaders don't just manage employees; they make sure employees are motivated, engaged, and inspired when coming to work. Here are 10 ways to do just that.  Follow David.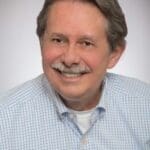 Wally Bock of Three Star Leadership provides What You Can Do to Help Engagement Grow.  Follow Wally.
Tanveer Naseer of Tanveer Naseer Leadership gives us 7 Ways Leaders Can Empower their Employees to Succeed.  Empower your employees to bring their best selves to work to drive organizational success and growth. Follow Tanveer.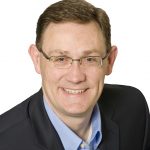 Sean Glaze of Great Results Teambuilding writes What to Say to Your Team to Build a Championship Culture. Every Great Team has Winning Phrases – a special vocabulary or collection of things people say to themselves and each other that define what is important to succeed in their organization. Follow Sean.
S. Chris Edmonds of Driving Results through Culture offers a video Culture Leadership Charge: The Recognition Factor.  Want engaged employees? Find ways to sincerely recognize their contributions, not just the results. Follow Chris.
Your turn: What are your best practices in employee engagement?