Welcome to the Let's Grow Leaders Frontline Festival!  This month, our contributors share their best practices in leadership and productivity. Thanks to Joy and Tom Guthrie of Vizwerx Group for the great pic and to all our contributors!
The August Frontline Festival will be about leading remote or non-traditional teams.  We've expanded the Frontline Festival to include other formats such as podcasts and artwork and are always looking for new thought leaders to join the party. We're always on the lookout for new ideas and best practices, Won't you join us?  Send us your submissions here!
Best Practices in Leadership
Julie Winkle Giulioni of DesignArounds asks, What's Your Disposition Toward Development? The ultimate leadership hack involves developing your people. Cultivating the mindset and skillset to make that happen supports individuals growth and organizational results. Follow Julie.
S. Chris Edmonds of Driving Results through Culture provides us The Leader's Most Powerful Tool, a three-minute video on the most powerful tool a leader has – expressing gratitude!  Follow Chris.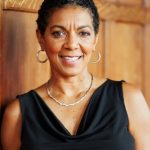 Robyn McLeod of Thoughtful Leaders Blog provides, Change May Be Good, but is Your Organization Ready for it? Change readiness is the prelude to change management and it can spell the difference between successful change and failed change. Adopting best practices such as devoting time and resources to establishing a clear vision and strategies, opening and prioritizing robust communication channels, employing change management tools and principles, and aligning leaders around a shared commitment and messaging will get your organization ready to successfully plan and implement change. Follow Robyn.
John Stoker of DialogueWORKS gives us Six Questions You Should Never Ask.  (a contribution to Careers In Government.) Leaders have a real opportunity to make a difference through the questions they ask. Taking the time to be deliberate with their questions can pay huge dividends. Here are some tips to help you do just that. Follow Jon.
Paul LaRue of The UPwards Leader provides Easy Ways for Everyone to be a Better Leader. No matter how long you've been a leader, certain basic principles can help you improve. Here they are and how to implement them.  Follow Paul.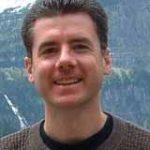 John Hunter of Curious Cat Management Improvement gives us How to Successfully Lead Change Efforts.  Leading change efforts requires paying attention to the existing conditions: the culture, the motivation to adopt this change and/or the motivation to resist it, the history of change where the change is being attempted and the reasons the change is desired (by at least you and hopefully others.) Then you will need to build a case for the change and manage the process. Follow John.
David Grossman of The Grossman Group shares Leaders: Stop the "Slide Shuffle" and "Overdone Outlines" for Your Next Presentation. You have another presentation and you begin preparing by pulling slides together from various presentations you've given. If they worked before, they can work again, you think. A scrambled or rambling presentation is often the result. Here's a strategic approach to creating an effective presentation.  Follow David.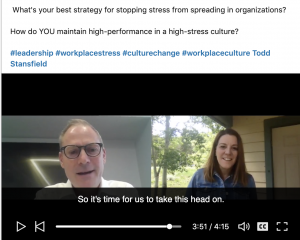 Karin interviews Charles Fred, Author of the 24 Hour Rule and 2019 ATD chair, on how leader's stress impacts productivity in organizations and what to do about it.
There's a great conversation happening on LinkedIn about this. We'd love to have you join us and offer your perspective,  Click here to add your thoughts 
Best Practices in Productivity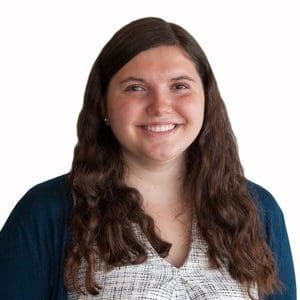 Maria Tanski of Patriot Software gives us 8 Ultimate Time-Saving Tips for Small Businesses. To help boost productivity in your business, you need to learn how to cut down on time suckers. Use these eight time-saving strategies to save time and get back to your business. Follow Maria.
Wally Bock of Three Star Leadership gives us Productivity and Me, what he's learned from a half-century of trying to be more productive.  Follow Wally.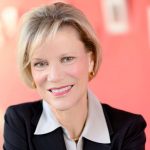 Shelley Row of Shelley Row Associates gives us Four Tips for Vacationing without Worry.  Do you worry about leaving town for vacation or a conference? These tips from Shelley's two-week trip without a computer or checking email show how you can lead and be productive even when you take some extended time away from your business. Follow Shelley.
Beth Beutler of H.O.P.E. Unlimited asks, What Can You Unsubscribe From? Some Questions to Help You Target the Emails to Ditch.  Most leaders have a never-ending flow of email which can become a diversion and distraction from the important work at hand. Use this simple method to declutter that inbox for the more important messages. Follow Beth.
And additional time-saving tips …
Julie Winkle Giulioni suggests we start with a sloppy copy! It's easy to procrastinate on the important tasks out of a desire for perfection. So, short-circuit that by setting out to do an 80% job. It takes the pressure off, establishes some momentum, and frequently yields something that's pretty darn good in the process.
Chris Edmonds saves time by tracking commitments & to-dos with Nozbe.  It is a simple, clear, and available system that saves countless hours (and worry)!
John Stoker finds it helpful to take more time to plan before he executes.
Wally Bock finds it helpful to set up his work for the next day, before quitting for the day.
Beth Beutler keeps her to-do lists consolidated into two main apps, depending on their environment-of-use. Outlook is used for recurring tasks that are mostly completed at her home office, and Asana handles tasks and projects that she can work on in any location.
Want to Play?
Do you have a topic you would like to see covered in a future Frontline Festival? Please leave a comment with your ideas,
Are you a blogger, vlogger or podcaster? We would love to have you join us. Click here to learn more about submitting to the next Frontline Festival,