How to Build More Ownership and Commitment in Your Teams
Welcome to the Let's Grow Leaders Frontline Festival!  This month, our contributors share their thoughts about developing ownership and commitment (and a few shared things they were most proud of.)  Thanks to Joy and Tom Guthrie of Vizwerx Group for the great pic and to all our contributors!
Develop Ownership and Commitment
… through Shared Values, Vision, and Mission
Eileen McDargh of The Energizer gives us Three Ways to Develop Ownership. Learn why Joe Tye and Eileen McDargh believe that organizations are built around people who have a shared sense of values and mission. This is not something that can be mandated by a mission statement. Follow Eileen.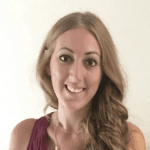 Rachel Blakely-Gray of Patriot Software, LLC offers Sparking Commitment in the Workplace Boils Down to this One Thing.  The majority of employees aren't committed to their work. If you want to develop ownership and commitment in the workplace, inspire your employees to take ownership of their work with these five tips.  Follow Rachel.
Julie Winkle Giulioni of DesignArounds provides Vision: It's a Verb.  Visioning ensures the level of buy-in and ownership required for sustainable attention, effort, commitment and results…. when leaders do it with their teams. Follow Julie.
Julie is most proud of her family.
From my very first day as an entrepreneur, I've felt the only mission worth pursuing in business is to make people's lives better. ~ Richard Branson
… by Building a Culture of Respect, Growth, and Service
Wally Bock of Three Star Leadership gives us What You Can Do to Help Engagement Grow.  Engagement is more like a plant than it is like a building. It grows, you don't build it. The best way to help it grow is to create an environment where growth can happen. If you're responsible for the performance of a group, you're the gardener. Here are some things you can do to help engagement grow. Follow Wally.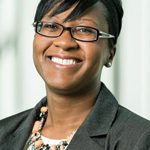 Dr. Artika Tyner of Planting People Growing Justice Leadership says, "I am most proud of our team's commitment to service in the community. Together, we shared the message of Planting People Growing Justice with thousands of people across the world. We hosted book giveaways, promoted literacy and fostered leadership development. Together, we are planting seeds of social change." Follow Artika.
S. Chris Edmonds of Driving Results through Culture gives us a (vide0) Culture Leadership Charge: Insights into a Healthy Work Culture. Chris enjoyed a wonderful "behind the scenes" look recently at a popular food store – Trader Joe's. He shares the employee's reasons for their joyful commitment to their jobs.  Follow Chris.
Ken Downer of Rapid Start Leadership provides Transformational Leadership: 5 Steps to a Brighter Future with Your Team.  In this post about developing a sense of ownership on the team, Ken unravels the meaning of a quote from a surprising source and shares five ways to build commitment in ways that strengthen bonds and increase productivity.  Follow Ken.
One of the most sincere forms of respect is actually listening to what another has to say.  ~ Bryant H. McGill
… with Clear Communication, Expectations and Accountability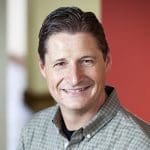 Nate Regier of Next Element Consulting  asks, Who is Responsible?  What is your default setting when you discover something didn't happen as you expected, or something happened that you didn't expect? What could you gain by re-setting your default? Follow Nate.
Nate is most proud of The Compassion Mindset – just launched at ATD in DC.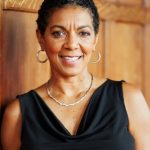 Robyn McLeod of Thoughtful Leaders Blog gives us The True Meaning of Accountability.  As a leader, you have to create an environment that fosters accountability and you have to be accountable yourself if you want people to be accountable. Doing the right things to foster accountability and reward those who demonstrate the best in personal accountability will reap tremendous rewards for your organization. Follow Robyn.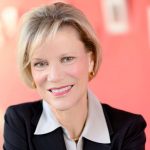 Shelley Row of Shelley Row Associates provides Proactive Communication: Easy Ways to Create Certainty.  From a personal experience she shares where she experienced vendors who were committed to excellence, Shelley helps us see how simple steps in communication can bring a sense of certainty to your employees, clients or customers and make you stand out in your field. Follow Shelley.
David Grossman of The Grossman Group provides Leaders and Communicators: We Often Get in Our Own Way. It's a habit that's easy to fall into – focusing on a communication opportunity from a tactical perspective. What we're really doing is making a choice to not be as effective as we can be, and to waste valuable time and energy. There's a better way.  Follow David.
The art of effective listening is essential to clear communication, and clear communication is necessary to management success.  ~ James Cash Penney