Welcome to the Let's Grow Leaders Frontline Festival!  This month, our contributors share their thoughts about decision-making and problem-solving (and several weighed in on the choice between coffee and tea.) Thanks to Joy and Tom Guthrie of Vizwerx Group for the great pic and to all our contributors!
The June Frontline Festival will be about developing ownership and commitment.  We've expanded the Frontline Festival to include other formats such as podcasts and artwork and are always looking for new thought leaders to join the party. Won't you join us?  Send us your submissions here!
Now, on to the May Festival where our submissions lent themselves to two major themes:
Challenges in Decision-making and Problem Solving
Eileen McDargh of The Energizer gives us Resiliency Routed by Routine. When the track seems clear in both directions, past and future–knowing you can only see as far as the bend in the "road," move forward. What conscious effort will you now make? Follow Eileen.
Eileen votes coffee.
Tony Mastri of Marion Marketing gives us How to Set Marketing Goals (vs. Objectives) with Examples.  Solving the problem of which goals and objectives you should be setting and measuring at your business can seem like a monumental task. This post will aid your decision-making process for setting goals and objectives for yourself or your team.  Follow Tony.
Tony chooses coffeeeee (sic) (black) unless he has a sore throat. In that case – tea with honey.
Chris Killeen of elitePOD writes, Lesson Learned or Just Observed? A Weapons Officer's Perspective. Every organization needs to make mistakes to improve. The hard part is capturing lessons … the RIGHT lessons … to learn from for future success. The Air Force Weapons School provides a method to do this rapidly and precisely which increases the decision cycle capability for any organization. Follow Chris.
Chris votes coffee.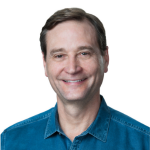 Jon Mertz of Activate World gives us Holacracy: Achieving Clarity and Productivity. What happens when a company transitions from a traditional business model to one with distributed authority? According to Morgan Legge, of Convert.com, decision-making is shifted into the hands of the role holder. She and Jon discuss her company's transition to a Holacracy and how it has broken open a lot of old paradigms and ways of thinking about work. Follow Jon.
Beth Beutler of H.O.P.E. Unlimited gives us How to Handle Decision Fatigue. Do you ever feel overwhelmed by the number of decisions you have to make? Here's some encouragement. Follow Beth.
Beth votes both tea and coffee and even coffee substitutes. She likes to mix it up.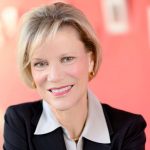 Shelley Row of Shelley Row Associates asks, Do You Have Analysis Paralysis?  You strive to make data-driven decisions, but too much data can result in analysis paralysis. Here's a way to help. Follow Shelley.
Strategies for Decision-Making and Problem Solving
Lisa Kohn from Chatsworth Consulting Group writes What to Do When You Don't Know What to Do where she shares a few simple steps for having more clarity, flexibility, and confidence to make the important decisions you have to make. Follow Lisa.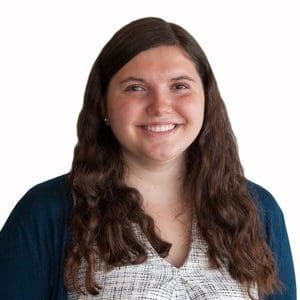 Maria Tanski of Patriot Software provides Problem-solving and Decision-making: Key Ingredients to the Best Possible Solution. Solving problems and making decisions can be challenging. Use these five steps to help determine the best solution for your business and improve your problem-solving techniques. Follow Maria.
Maria prefers tea.
Wally Bock of Three Star Leadership provides Problem Solving Like You Mean It. It outlines four ways to give a serious problem the attention it deserves. Follow Wally.
S. Chris Edmonds of Driving Results through Culture gives us Heads or Tails? Three Keys to Better Decision Making. How good a decision-maker are you? What influences your approach? Humans vary in the pace of their decisions. Chris gives us three ideas to consider in order to improve our decision-making process. Follow Chris.
Chris loves a good cup of coffee.
David Grossman of The Grossman Group gives us The Best Way to Come at a Problem. Before you can solve a business problem or achieve a goal, you have to understand what the situation is. Find out how to do just that in the most effective way.  Follow David.