Welcome to the Let's Grow Leaders Frontline Festival!  This month, our contributors share their thoughts about inspiring creativity and innovation on your teams. We've expanded the Frontline Festival to include other formats such as podcasts and artwork and are always looking for new thought leaders to join the party.  Thanks to Joy and Tom Guthrie of Vizwerx Group for the great pic and to all our contributors!
The April Frontline Festival will be about building high performing teams.  Won't you join us?  Send us your submissions here!
Now, on to the April Festival!
Catalysts for Creativity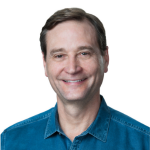 Jon Mertz of Activate World gives us the Law of the First Step. The Law of the First Step is what launches our creativity and innovative ideas into results and meaning in our lives and work. Follow Jon.
Ronni Hendel of InsightOut Leadership  provides Creating Insight—Exploring the A-ha Moment. In this post Ronni shares some of what we know about how the brain produces insight–and how we can use that knowledge to, as leaders, create conditions that are conducive to creativity and innovation. Follow Ronni.
Ronnie nourishes her own creativity by taking long walks and letting her mind wander.
Ken Downer of Rapid Start Leadership gives us Learning to Fly: Innovation, Risk and Leadership in the Real World.  There are some surprising things Ken didn't know about the Wright brothers and what it took for them to learn to fly; one even involves strapping a canoe under their flyer. Here's what we can learn from these pioneers about innovation, managing risk, and what it takes to lead. Follow Ken.
Ken nourishes his own creativity by reading books on topics outside his normal area of interest. He finds this sometimes sparks new ideas and insights.
Creativity is a habit, and the best creativity is the result of good work habits. ~ Twyla Tharp
Cultivating Creativity on Your Team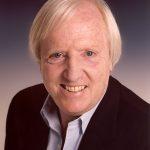 Chip Bell of Chip Bell Group provides Leading a "Mozart." Every organization has a few "mad scientists"–those brilliant, quirky souls that break the norms. How leaders treat the "Mozarts" can telegraph how serious they are about innovation and creativity. Follow Chip.
Chip nourishes his own creativity by reading blogs and articles on topics outside his area of work, learning concepts, views, and opinions different from his own.
Julie Winkle Giulioni of DesignArounds gives us Risky Business: Strategies to Encourage Employee Risk-taking. Innovation goes hand-in-hand with taking risks. In organizations permeated by a fear of failure, people play it safe and keep novel ideas close to the vest. But, when leaders welcome, enable, model and support smart risk-taking, creativity and innovation can thrive. Follow Julie.
Julie nourishes her own creativity by being on, near, or in water!
Wally Bock of Three Star Leadership writes Engines of Innovation. You can turn your team into an "invention factory" just like Thomas Edison did with his "Muckers." Follow Wally.
Wally nourishes his own creativity by making a conscious effort to engage with new topics and people.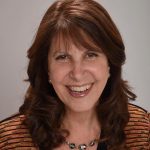 Jesse Lyn Stoner of Seapoint Center for Collaborative Leadership writes Team Development is a Key Leadership Responsibility.  It's your role as a manager to develop your team to be creative, innovative, productive winners. If you don't see team development as a key leadership responsibility, you will lose many of your best people before you even notice them.  Follow Jesse.
Eileen McDargh of The Energizer gives us Five Secretes to Creative Adaptability – A Resiliency Skill. Organizations with the greatest number of responses to any given situation are the ones that survive. The good news: a leader does not and cannot have all the answers. Engaging every part of the organization breathes unknown potential into life. Follow Eileen.
Maria Tanski of Patriot Software, LLC gives us Five Creative Ways to Boost Productivity by Motivating and Inspiring Your Team.  When your workers lack inspiration, productivity takes a hit. Learn five ways to help workers stay motivated to keep innovative ideas coming.  Follow Maria.
David Grossman of The Grossman Group shares Foster Innovation by Empowering Your Teams. Research on fostering innovation within companies underscores the value of encouraging employees to be decision-makers. It shows that the most successful innovation leaders focus heavily on collaborative team building. Find out what else this insight reveals. Follow David.
For good ideas and true innovation, you need human interaction, conflict, argument, debate.  ~ Margaret Heffernan
Overcoming Obstacles to Innovation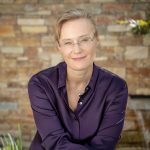 Laura Schroeder of Working Girl gives us The Five Dysfunctions of  Business Transformation. Only about a third of digital transformation projects succeed and given how so many transformation projects play out, it's no surprise. The following 'derailers' of business transformation may surprise you because three of them are supposed to fast track transformation.  Follow Laura. 
Lisa Kohn from Chatsworth Consulting Group shares It's One of the Hardest Things to Say But the Best Leaders Say It giving one simple answer that the strongest leaders are willing to say.  Follow Lisa.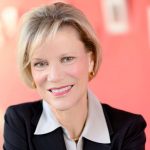 Shelley Row of Shelley Row Associates gives us Three Ways to Shift Your Perspective to Get a Kaleidoscopic View. When it comes to new perspectives, your brain works against you. It's easier to see the world, a person, or a decision as you've always seen it. But with a little effort, other views, just as relevant, become visible. Follow Shelley.
Shelley nurtures her own creativity through quiet time and being in new environments.
There is no innovation and creativity without failure. Period. ~ Brene Brown

Thanks to all of our contributors. Are you a leadership blogger? We would love to have you join us next month as we explore your best thinking on building high-performing teams.