How to Hold a More Meaningful Informational Interview
A common misconception is that informational interviews are only for folks starting out in their career. Sure informational interviews are a great idea for the new college grad, but they can be game-changing later in your career as well.
What is an Informational Interview?
An informational interview is a simple networking technique that serves a dual purpose.
1) You learn more about an area of the business that might be of interest and
2) You gain more exposure to the people who might be able to hire you someday.
Informational interviews are both casual and deliberate. They're a great way to broaden your career network and strengthen loose ties.
Why This Easy Networking Technique is So Powerful
Two of the best executive roles I've had came from such informational interviews, which eventually led to real interviews once a job was available.
I used this technique to move to a completely new side of the business, from Verizon to Verizon Wireles,s and establish an entirely new network (pun intended).
Of course, I didn't call them that.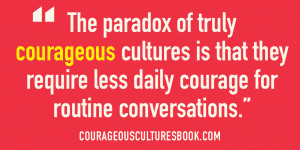 In my case, I just reached out via email with a short summary of what I was looking to learn with my resume attached.
I shared a bit of my background (with enough of an elevator speech to get them to open the attached resume.).
I indicated I would be in "the neighborhood (e.g. the same state)" and asked if I could swing by to introduce myself. It was important to say that I was perfectly happy in my current role (which was close enough to the truth), but just looking for career guidance and future possibilities.
Each of these introductions inevitably led me to ask the question: who else should I talk with?  That question led to more such informational interviews, a ride-along, and an invitation to attend a local charity even dinner with the VP (which felt like a 4-hour interview). It takes time, so you can't be in a rush.
One job surfaced 9 months later, another took two years to bake, but involved a promotion. Both were worth the effort.
Tips For Conducting a Great Informational Interview
Remember this is your dime, be prepared to lead the conversation
Have intelligent questions prepared
Listen more than you talk
Be actively interested and take notes
Have a strong elevator speech ready
Don't over-sell or ask for a job
Share enough of yourself to leave them intrigued and remembering you
Great Informational Interview Questions
Here are a few informational interview questions to get you started. What would you add?
What's the best part of working in this area of the business?
Who is the best at this role? What makes them exceptional? (those names are great people with whom to follow up)
Who else would you recommend I talk with to gain additional perspective?
When you look at my current background, what's missing to best prepare me for a job here? What additional experience would be helpful?
If a job were open in your department, what reservations would you have about considering me?
Is there someone I could shadow to get to know more about this role?
Your turn. Have you benefited from an informational interview?
What are your favorite questions to include?