Use These 3 Questions to Help Your Gain Clarity
When So Much is Unknown
When you're dealing with uncertainty and change, it's easy to feel like EVERYTHING is uncertain, but that's seldom true. Help your team differentiate what they know from what they don't, and empower them to focus on tactical, practical next steps. Today's Asking for a Friend will help your team gain clarity in uncertainty.
And don't miss the other episodes in this special Asking for a Friend Courage Challenge filmed in Switzerland (scroll down for more)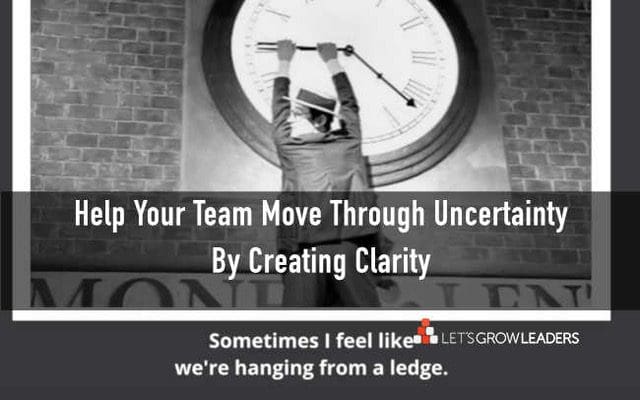 Ask these 3 strategic questions to help your team gain better clarity in the unknown.
Invite your team to consider, "what do we know for sure."
And then consider what questions we have (and where can we find the answers).
And then, give them a chance to consider the wild cards.
After talking through each of these questions, you can then focus the conversation on meaningful next steps to take action and build contingency plans.
For a robust look at creating clarity, you won't want to miss this article.
More of the 5-Day Asking for a Friend Courage Challenge
This Asking for a Friend to help your team gain more clarity is part 2 of a 5-day special Courage Challenge from Switzerland. You can click on the images below to participate in the entire Courage Challenge.
Day 1: How to Conduct a Force Field Analysis to Help Your Team Have Candid, Productive Conversations to Navigate a Change.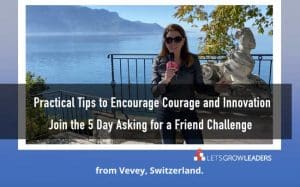 Challenge 2: (you are here, see above)
Day 3: How to Help a Team Member Position Their Wild Idea (That Just Might Work)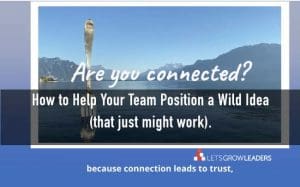 Challenge 4: Avoid These Common Communication Mistakes for More Influence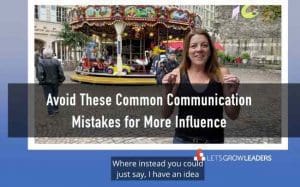 Day 5: What's at Stake if You Don't Speak Up?