Have you ever been faced with a puzzling pattern of events, been stuck in a confusing situation, or felt trapped by your own routine thinking patterns? Or have you wondered about how you think and make decisions during messy and unexpected situations? Then you're familiar with the challenges of leading through ambiguity.
In this episode, Dr. Debbie Sutherland gives you five key thinking and behavior strategies to explore business uncertainties and build an ambiguity mindset. Using research and powerful real-life stories from dozens of executives whose roles involve a high degree of ambiguity, Dr. Sutherland provides tools, resources, and insights to help you increase your comfort with the unknowns. If you are a business leader who wants to expand your thinking and ability to lead through ambiguity, someone who wants to explore a knowing gap in life or business, this episode is for you.
Leading Through Ambiguity
2:23 – The Business of Ambiguity is backed by an incredible amount of research and interviewing as well as being very practical.
7:05 – The frustrations and observations that led Dr. Sutherland to research ambiguity and ultimately write the book
11:34 – What is ambiguity?
12:07 – Why ambiguity is stressful and how it causes some leaders to "lose their soul" when leading through ambiguity
14:07 – Change is a constant.
17:14 – The critical role of reflection and thinking about the whole system as you lead through ambiguity
18:10 – Individual behavior is a function of the system they're in
19:27 – How building connectivity throughout the business helps everyone navigate the challenges of ambiguity
22:05 – How leaders can avoid getting stuck in the trap of their own competence
24:14 – How to create the deep networks that help you lead effectively
26:56 – A practical activity to help you build your self-awareness
27:49 – The role of objective post-project reflection
32:34 – How to develop comfort with the unknown (a key characteristic for leading through ambiguity.)

Connect with Debbie
Get the book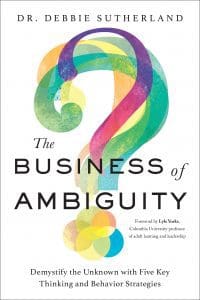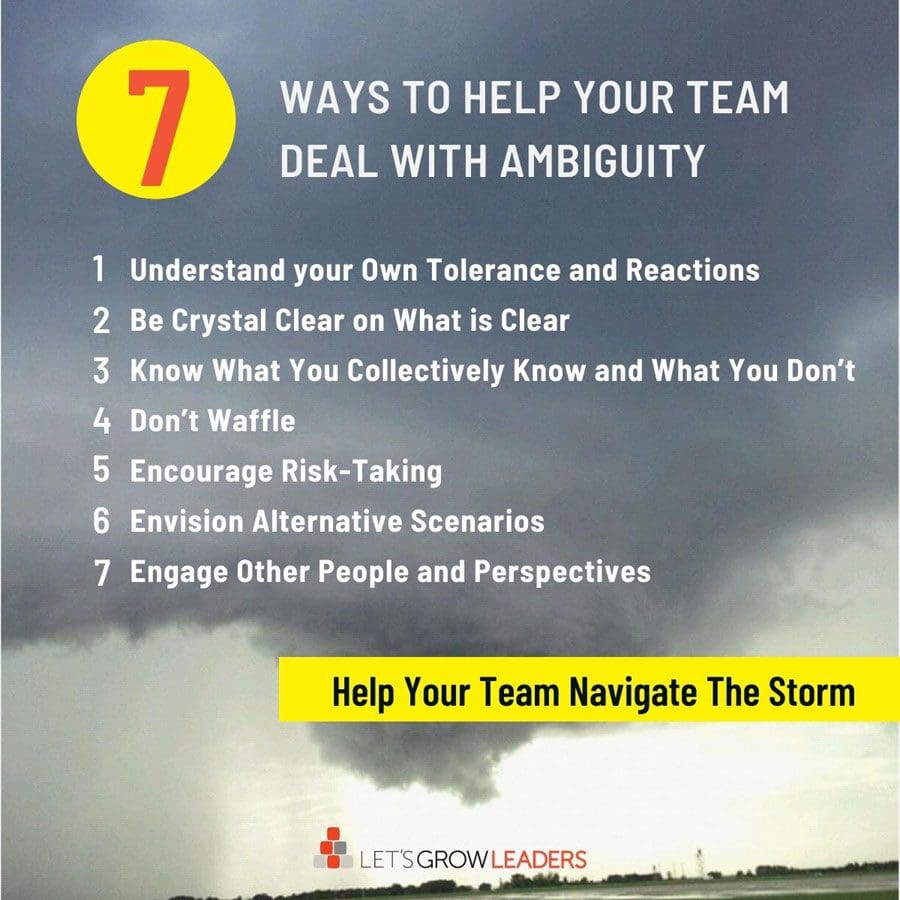 If you're interested in more about leading through ambiguity, you won't want to miss one of our most popular articles of all time: 7 Ways to Help Your Team Deal with Ambiguity.