Karin Hurt shares highlights from the 2021 season of Asking for a Friend Live. With thought leaders sharing insights about how to show up as a confident, courageous, and trusted leader.
This is part 2 of Asking for a Friend 2021. If you missed part one you can view that here.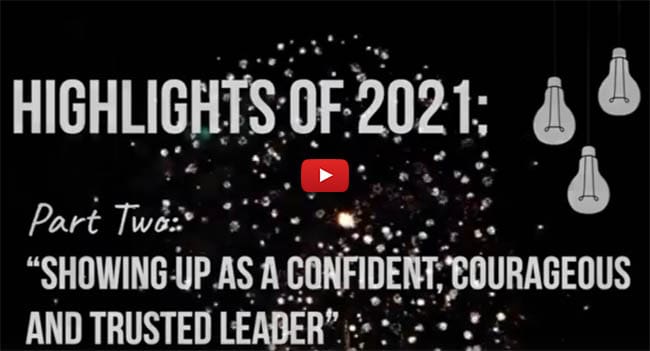 0:34 Scott Mautz – Balance being proud and confident, smart and courageous.
0:48 Hilary Blair – We can be confident, competent, and awkward – and be an ally.
0:55 Tabana Jabeen – Network and actively seek a mentor.
1:08 Leslie Eubanks – Speak up, have courage, and don't worry so much about what others think.
1:30 Monica Hammond – Be in the moment.
1:39 Peter Economy – Deal with the jerk.
1:58 Virg Palumbo – Experience is not the teacher. Reflection on your experience is.
2:15 David Horsager – Little things done consistently make the difference.
2:32 John Batcher – Create a culture of trust, communication, and curiosity.
2:52 Todd Smith – Purpose and trust is what this generation wants
3:10 Tammy Cravit – Members of marginalized groups sharing their stories is very important. Building relationships is how it gets better for everybody.