As we stare straight in the face of the "great resignation," how do you nurture loyalty on your team?
In this edition of Asking For a Friend, Karin Hurt speaks with Dov Baron about practical ways to nurture loyalty. And, what gets in the way.
We discuss:
What is fierce loyalty and what are the key leadership approaches that encourage people to stay?
Why retention is such an issue right now and what to do about it.
Practical approaches leaders can use to build more trust and connection with their teams.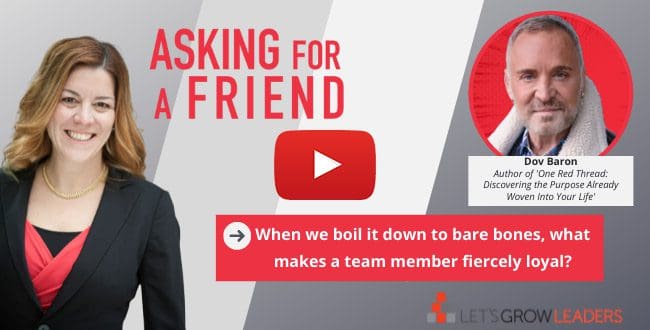 More Ways to Build Connection, Trust, and Loyalty
How to Build Great Culture in a High-Turnover World
6 Habits of Highly Effective Hybrid and Virtual Teams
What Leaders are Learning From the Covid 19 Crisis (Asking For a Friend with Atholl Duncan)