Looking to Have More Fun at Work–  The Power of a Light-Hearted Practical Joke
I had just been promoted to manager and head swim team coach of our neighborhood pool. My staff and I had spent the week brushing algae off tiles, making bulletin boards, and organizing schedules–we were ready for the launch of an amazing season.
I locked up my bike and unlocked the gate, a bit nervous, I was excited to lead the first practice of the season. The kids arrived, and after a few complaints about the extra cold water, jumped in to begin their warm-up.
Suddenly, sweet "6-and-under" Ned started splashing and screaming like he'd seen a shark. "Miss Karin, Miss Karin, Come quick! I saw a fish!"
"Ned, calm down, you didn't see a fish. Put your head in the water and keep swimming," I replied, knowing that I needed to stand firm to keep credibility as a new leader not much older than most of the swimmers.
But then, my assistant coach, John, who had gotten in the water with the kids to show them it couldn't be THAT cold, pulled himself out the pool and came running over. As he dripped on my sweatshirt he whispered:
"Uhhhh, Karin. There really is a fish."
I quickly got everyone out of the pool and discovered that there was not just one fish, but THREE. The kids all jumped back in and tried to chase them with their bare hands. Ned ran home to get his fishing rod.
The phone rang.
It was Peter. The head coach of our rival swim team. "Just calling to congratulate you on your first day as head coach and pool manager. How's it going?
"OMG, there are FISH IN MY POOL." As soon as I got the words out I knew who had placed them there.
Well played.
A great start to a great season. Our rivalry turned from competitive angst to collaboration and real friendship.
April Fools Day Prep
"Taking the time to polish a pun or fine-tune a practical joke is a way of saying, 'I'm thinking about you and I want to please you."
–Andrew Hudgin
In honor of April Fools Day, I'd love to hear your favorite practical joke stories. Who knows what shenanigans we may be able to inspire amongst our tribe to have more fun at work.
See also Top 10 Office Practical Jokes (Matt McWilliams), Strategic Silliness:  When to Lighten the Mood (Karin Hurt)
In Other LGL News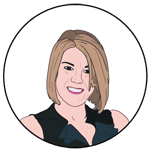 Exciting to have my thought featured in this Time Magazine article:  5 Questions to Ask When You're Looking For Feedback. It's a nice collection of thinking worth sharing with your team.
If you're looking to take your results to the next level, please give me a call at 443-750-1249 to discuss how I can help.