Attract Great Talent By Being a Talent Magnet
Magnets have a powerful, yet invisible force of attraction. Talent magnets have a similiar impact as they attract and retain rock star players, who then attract more talent. Notice I didn't entitle this article, How to Build a Talent Empire, which is much less subtle and far less effective.
I've built a career based on attracting people way smarter than me to do the things I couldn't possibly do. Liz Wiseman calls this approach, being a talent magnet in her book Multipliers. I call it common sense, or perhaps heredity. My dad carries the same jump-into-things-you-know-nothing-about gene.
The 4 Practices of the Talent Magnet
"Empire builders seek to surround themselves with "A" players. But unlike talent magnets, they accumulate talent to appear smarter and more powerful. The leader glosses over the real genius of the people while placing them into boxes on the org chart. The players have limited impact and start to look more like A- or B+"
Liz Wiseman's research found four common practices among talent magnets:
Talent Magnet Qualities
Look For Talent Everywhere – My favorite part of this context is ignore the boundaries.. They're less inclined to look for traditional qualifications than looking for the right cocktail of talents just right for that role.
Find People's Native Genius – Liz explains: "A native genius is something that people do, not only exceptionally well, but absolutely naturally. They do it easily, without extra effort and freely, without condition". Tap into that.
Utilize People To Their Fullest – This is all about connecting people to the right opportunities and shining the spotlight on them when it's time.
Remove The Blockers – A players have a low tolerance for BS. Talent magnets get that, and do their best to move the stupid stuff out-of-the-way, so the native genius can get to work.
I had an opportunity to talk with Rob Delange, Director of Training of the Multiplier Group about my approach to building talent magnets…
Karin Hurt Multiplier of the Year on Being a Talent Magnet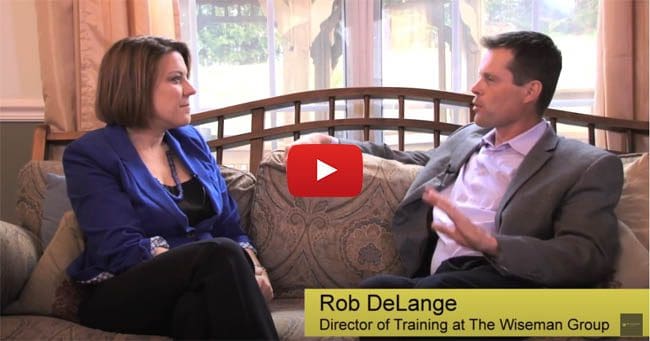 The Best Part of Leadership: Watching People Grow
Rob also asked what I was most proud of in my career at Verizon. No contest: watching people grow…
2021 Update
If you've stumbled upon this article, you've found some of my earliest interviews on leadership.
Since then, done a lot of research and writing on the topic of growing talent, building courageous culture, and developing human-centered leaders.
You can learn more about Let's Grow Leaders, our books, and the work we do to grow human-centered leaders around the world here.