The Frontline Festival went on the road this month. It's hosted by David Dye of Trailblaze. It's all about Leading Up and Sideways.
"Your leadership success depends on your ability to get things done with a wide variety of people – most of whom are not members of your team. Your boss, your peers in other departments, vendors, customers, and even your family all play a role in your leadership success." Click here to enjoy the amazing line-up.
It will be back on Let's Grow Leaders if February. In honor of Valentines day, the topic is "Connection." New contributors are always welcome. Click here to submit a post for consideration.
More Great Resources
The beginning of the year brings out the lists and collections. Thanks to your amazing support of the LGL community, we're on the scene. I'm honored and humbled be in the company of these great thought leaders. A great list of folks for you to check out.
Top 100 Thoughtleaders in Trustworthy Business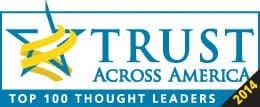 While there are many "top" lists and awards, none specifically address trustworthy business – perhaps because the word "trust" presents a definitional challenge. For five years Trust Across America has been working with a growing team of experts to study, define and quantify organizational trust.
During the course of our research, we have met with and spoken to hundreds of experts, across a variety of professional disciplines who, when their efforts are combined, help create trustworthy organizations. As our understanding of trust deepens, so does our pool of exceptional candidates.
Many of the honorees are well-known CEOs and leadership experts, while others are quietly working behind the scenes as teachers and researchers. We intend to shine the spotlight on both groups, to redirect the focus from the "scandal of the day" to the trustworthy leaders and organizations of the day.
Faces of Learning and Development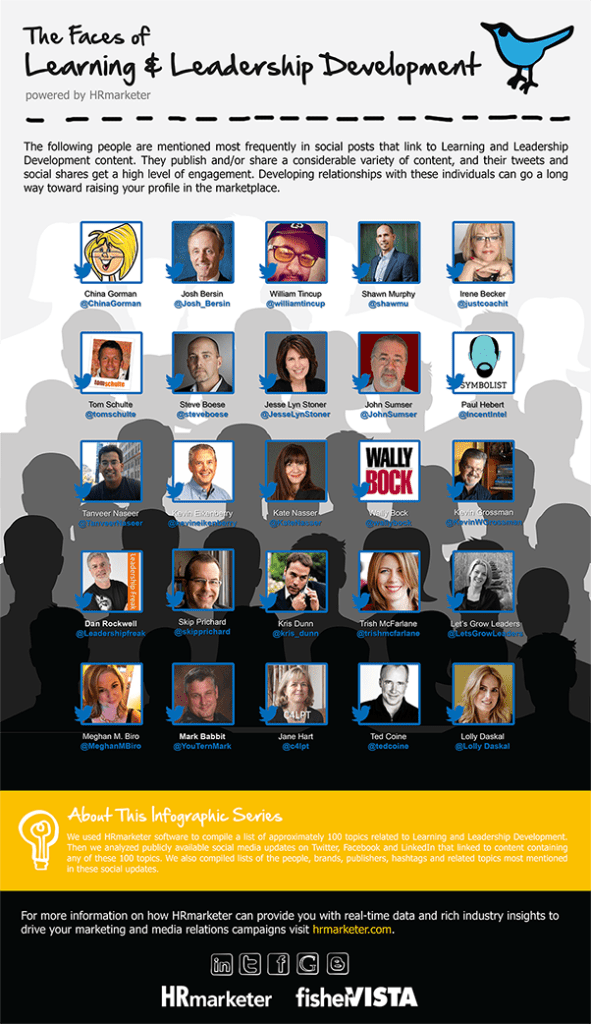 The following people are mentioned most frequently in social posts that link to Learning and Leadership Development content. They publish and/or share a considerable variety of content, and their tweets and social shares get a high level of engagement. Developing relationships with these individuals can go a long way toward raising your profile in the marketplace. Click here to visit their site.
Multiplier of the Year: Your Vote
I am one of 5 Finalists for the Wiseman's Group Multiplier of the Year Award. The winner will be selected through a simple voting process. To see a short video about what the Multiplier movement  is all about.
If you feel so inclined, please take a minute to click here and cast your vote.
Additional Resources
Do you have collections and resources to share? Please share them in the comments, or share them directly on Facebook. Thanks for all you do to contribute to, enhance, and share the LGL community. Looking forward to an amazing 2014.