People are a lot like trees. You can't make a tree do something, and the same holds true for people. No person brings the entire package to their work, just like no tree brings everything for every environment that you could possibly want. That's not how any of it works. You'll help your leadership when you can embrace and recognize the strengths that people bring and invest in that.
How People Are Like Trees and Why That Will Help Your Leadership
In 1863, the New York Herald published a story regarding President Lincoln's response to criticism of General Grant. A committee of abolition war managers waited upon the President and demanded the General's removal on the false charge that he was a whiskey drinker and little better than a common drunk. "Ah," exclaimed, honest old Abe, "You surprise me gentlemen, but can you tell me where he gets his whiskey? We cannot, Mr. President, but why do you desire to know? Because if I can only find out, I will send a barrel of this wonderful whiskey to every general in the army."
Hey, it's David, and you're listening to Leadership Without Losing Your Soul, your source for practical leadership, inspiration, tools, and strategies you can use to achieve transformational results without sacrificing your humanity or your mind in the process. Welcome to the show today. So talking about whiskey, what's going on here?
Whiskey, General Grant, and Abraham Lincoln, sharing another selection today from Tomorrow Together: Essays of Hope, Healing, and Humanity with the goal to help your leadership. We're getting into the gift-giving season and hope you might consider a copy of Tomorrow Together for the folks in your life who like personal essays, inspiration, observational humor, insights, and questions that make us pause and reflect. It's available through Barnes Noble, Amazon, IndieBound, and wherever you buy books.
All right, so what are we talking about here? People and trees are ultimately our topic. But to get into that and help your leadership, starting with this anecdote from the 1800s about Lincoln telling these men who were complaining about General Grant, I want to get a barrel of the whiskey that he drinks and send it to all of my Generals. No one's quite sure if Lincoln actually said this, and if he did, it's likely he took inspiration from others before him who had said similar witty things.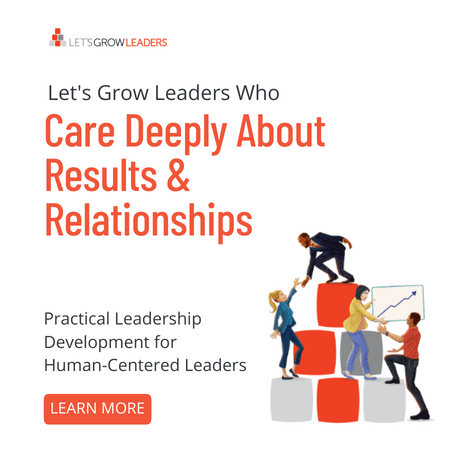 My favorite of these might be King George II, an advisor of his criticized one of the King's military appointments, saying he was unfit for the role because he was a madman. The king responded with, "I hope that the appointee would bite some of his other generals and transmit that madness". Obviously happy with his performance and wanted that to spread over in Washington, DC just seven miles away from the Lincoln Memorial, where by the way, there is no mention of General Grant's whiskey, there's another national treasure, the United States National Arboretum. Winding roads and trails will take you through groves of Holly and Magnolia trees, Japanese woodlands, incredible azaleas, and dogwoods. There's a grove of every state tree and a real panoramic view of the Anacostia River. It's one of my very favorite places in the district, but of all the wonders that are there in the arboretum, my favorite is the National Bonsai Museum.
Home to more than 300 of the most incredible bonsai trees that I've ever seen. At the heart of the collection is one of my very favorite trees in the entire world, not just my favorite in the collection, but one of my favorite trees, period. It's a nearly 400-year-old Japanese pine. One time I visited the museum in mid-July. It was 98 degrees and raining and despite the rain, when I got to that tree I paused and standing there, taking in the magnitude of that tree, my eyes teared up. I actually had tears blending in with the rain. It was a very poignant moment for me. And to understand why a tree could produce such deep emotions, you have to understand a little bit about Bonsai trees.
The trees grow in pots, you probably know that they're in little pots, and both the branches and roots of the trees are regularly pruned, trimmed, and guided to help create and reveal the shape. As a result, Bonsai trees can require near-daily care to survive. Because they're in the smaller pot, they're under more stress than they would be in nature. To see this tree is to see the many generations of Japanese families that cared for this beautiful work of living art. Looking at this 400-year-old tree, I see a testament to human creativity and discipline, but it's more than that. In August 1945, that tree and the family that cared for it survived the atomic bombing of Hiroshima, and then 30 years later, it was gifted to the United States by Japan during the US Bicentennial celebration.
I look at that tree and I see artistry, history, war, and peace, the artistry and history of it all are overwhelming. The first time that I visited the Bonsai Museum, I asked one of the gardeners, how do you make these trees so beautiful? He was an older guy and he cocked his head, squinted his eyes and he said, "son, you don't make a tree do anything, that's not our job." Bonsai isn't about making a tree beautiful. You care for the tree. You find the beauty and strength it already has and reveal that. I think the Bonsai Garden would've gotten along well with Abraham Lincoln or King George because people are a lot like trees. You can't make a tree do something, and the same holds true for people.
As a leader, this is true about human beings in general, but particularly from a leadership perspective, there is peace and joy in appreciating people for who they are. In seeing their beauty and strength, enjoy and celebrate each person's unique energy, talents, personality skills, interests, abilities, and all that they add to the world and to your life. And no person brings the entire package to their work. No tree brings everything for every environment that you could possibly want. That's not how any of it works. So can we embrace, and enjoy the beauty and strength that people bring and invest in that?
Until next time, embrace your people for who they are, and help your leadership by being the leader you'd want your boss to be.