When you think about changing perception when was the last time that you changed your mind about something?
Have you seen the images that have been coming from the new James Webb telescope? Changing our perceptions of outer space and what's millions and billions of light years away from us. It's fantastic.
Changing Your Mind
Hey, it's David and you're listening to Leadership Without Losing Your Soul. Your source for practical leadership, inspiration tools, and strategies you can use to achieve transformational results without sacrificing your humanity or your mind in the process.
I remember the first time I changed my mind about something and it's something I share in my latest book Tomorrow Together: Essays of Hope, Healing, and Humanity. I want to share one with you, a story of growing up in Southwest Denver. Late in the day as the sun would settle toward the mountains west of the city, I loved to see downtown Denver highlighted in the evening light. My favorite version of this view happened after a summer thunderstorm that correlated steely gray and white skyline clothed with hope against the dark purple clouds that had taken their wrath out on the planes.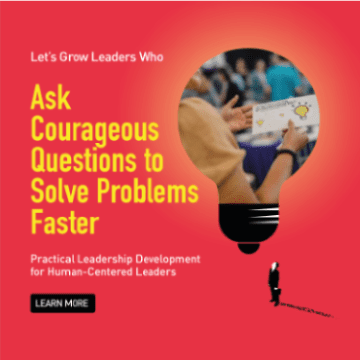 When I was 12 years old, my friend's mother invited us to volunteer with her at her job. We drove there on a cold December morning. We rode in the back of a pickup truck, lying down flat as we could to stay out of the cold bitter wind. When we arrived, I sat up and the world shifted my skyline. That familiar arrangement of glass and steel had been put in a cloth bag, shaken, and poured out. This wasn't my downtown.
We were Northeast of the city center directly opposite where I'd grown up. The buildings were foreign, strange, and discomforting, not at all the view that I knew and trusted. But then another thought hit me, there were children who grew up in this neighborhood, these alien buildings that made me uncomfortable, where their family anchored.
Recently, I shared that experience with one of my childhood friends who told me that by the time they were 12 they lived with four different orientations in downtown Denver. They never had the same notion that it could be a fixed point.
That's a new perspective for me. There's always another perspective. So getting back to outer space, when you think of the constellation Orion with its starry belt and sword raised in the night sky for thousands of years from here on Earth, it's a random smattering of stars to our neighbors at the other end of the galaxy.
I've relived that moment of shifted perspective hundreds of times. As my known world expands, there's always another perspective. And as strange, unsettling, and foreign as it may seem, how important it is to remember that this is the only normal another person has ever known.
See Also: How to Change Your Mind and Not Lose Their Trust and Support