Welcome to the Let's Grow Leaders Frontline Festival on customer service. We asked thought leaders from around the world to share their very best post on these topics.
Thanks to Joy and Tom Guthrie of Vizwerx Group for the great pic and to all our contributors!
In Memorium: Bill Gessert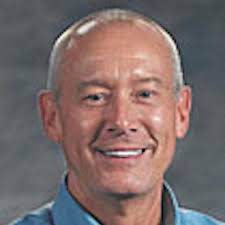 This month, we lost Bill Gessert, the President of the International Customer Association and a passionate thought leader in building a better customer experience through better cultures. Bill was the first person to take a chance on me as a keynote speaker (while I still had my day job at Verizon), and over the years our friendship has grown.
And so today, I share some of Bill's insights on leadership and customer service.
Here is the 2012 interview I did with him when my blog was first starting out. It's also my pleasure to bring you  Shep Hyken's interview with Bill Gessert on Shep's Amazing Business Radio here about great ideas for Customer Service week.
Creating Deeper Customer Connection and Showing Up Human
Paul LaRue of The UPwards Leader  Gives us How Organizations Need to Confirm Humanity. Customers have to confirm humanity during online transactions. Organizations that want to deliver a great user and customer experience should confirm their humanity online as well. Here's how. Follow Paul.
Eileen McDargh of The Energizer shares A Piece of Cake Cements a Customer Relationship. A birthday cake seems like a simple thing but getting the right cake for the right person, customized just the right way is a little more complicated and it takes a little help from the right person to make the right cake.  Follow Eileen.
Jesse Stoner of Seapoint Center for Collaborative Leadership provides Time for Spring Cleaning: Clean Up Your Values. Clearly articulated values are the bedrock of great customer service. And without them, you are likely to lose customers, as this true story demonstrates.  Follow Jesse.
Customer service is just a day-in, day-out, ongoing, never-ending, unremitting, persevering, compassionate type of activity. – Leon Gorman
Correlating the Employee Experience to the Customer Experience
Nate Brown of CX Accelerator with Jenny Dempsey gives us Promoting Mental and Physical Well-Being in Service Roles.  How can we create an environment that gives life instead of sucking it out of us? How can we foster the type of relationships across our teams that encourage instead of tear down? This article will provide dozens of simple ideas to help you promote both mental and physical health for your team.  Follow Nate.
Nate and I also recently collaborated on this ICMI article, Why Survival Mode Kills the Customer Experience
We had a great opportunity to visit with Nate in his natural habitat in his contact center during customer service week. So exciting to see all the creative ideas he has to gather insights from employees on what customers need most, as well as to strengthen the employee experience for a better customer experience.
Sophie Blumenthal of Resume Library shares The Pros and Cons of Having a Part-Time Job, detailing the PROs and CONs of having a part-time job. Pay attention and make sure to use this knowledge as wisely as possible when searching for a job, and the relevancy of having customer service skills. Follow Sophie.
Robyn McLeod of Thoughtful Leaders Blog presents Why It Is Imperative to Break Down Silos Now, and Five Ways to Do It. She shares that building trust, fostering collaboration, and being a role model lessens the friction points within your company, creates more productive alliances, and helps create superior customer service – and offers key tips to doing these three things effectively.  Follow Robyn.
David Grossman of The Grossman Group gives us A Strong Internal Brand = Engaged Employees = Happy Customers. Internal branding is about communicating the company brand strategy and promise to employees so they can play an integral role in helping any company deliver on its goals, which in turn creates happy customers, and a more successful business.  Follow David.
Leadership in Customer Service
Erica Marois of ICMI  writes, Ready to Promote Your Star Agent to Supervisor? Not So Fast. It's a common scenario in the contact center: when a supervisor positions open up, leaders turn to their best frontline agents to fill those roles. The problem? Best agents don't always make the best managers. This article explores how to equip new supervisors to lead. Follow Erica.
Building a Better Customer Experience
Shelley Row of Shelley Row Associates gives us Lessons from Helicopter Pilots as an example of great customer service.  Follow Shelley.
Beth Beutler of H.O.P.E. Unlimited  shares Five Things a Real Professional Should Not Say.  Customer service reps, take note.  A simple change in wording can make for warmer, more effective service. Follow Beth.
Customer Service Tools and Automation
Rachel Blakely-Gray of Patriot Software, LLC provides How to Improve Customer Service When You Don't Have Time.  Failing to offer excellent customer service can chase consumers away. Use these five tips to improve customer service, even when you're a busy small business owner.  Follow Rachel.
Eileen McDargh of The Energizer gives us Ten Tips to Move Customer Service from Drab to Fab!  Don't just pay lip service to the idea of improving customer service. Good customer service is the linchpin to survival at any time but especially during difficult times. Follow Eileen.
You should not build your customer service system on the premise that your organization will never question the whims of your clients. – Richard Branson
Won't You Join Us Next Month?
Next month's Frontline Festival is all about building great cultures. New contributors are always welcome. Submit your relevant blog posts here!