It's been a long day, turning into tomorrow, but I can't get her out of my mind.  Ling (not her real name) bravely raised her hand in my Masters level leadership class tonight. "Professor, I see how these techniques would be important for someone who could accomplish something great, but it's hard to apply for someone like me…"
I gave more examples and stories of how these basic techniques are easily used in motivating frontline teams or to stand out in an interview.
Again, Ling shook her head.
Let me step back and paint a picture. Ling is early in her career, from China, taking a masters level curriculum completely in English. Life is tricky. Visas are uncertain. She's a rock star contributor– thinking deeply and expressing great insights. She cares, she tries, she knows a great deal. She's scared.
Someone like me…
I paused to hear more.
Ling continued, "I'm not going to accomplish anything like THAT."
Next, a few more few anxious nods. Not from the men.
And I'm left with the nagging question so many of us feel.
"Am I someone who could accomplish something great?"
Who, or what, limits our belief that we can be great?
What's the right level of audacious hope?
I'm sure she's thinking, "For God's sakes Professor, just give me enough practical advice to land a job."
We'll go there. But I'm not sure that advice will work.
"One notch above" won't differentiate or lead an employer to go the extra mile to take on immigration.
Being remarkable takes bold moves, differentiated thinking, and a really strong "why."
In an uneven playing field who defines remarkable?
How do you build audacious confidence amidst a chorus of assimilation advice to "just fit in?"
This is not just Ling's story.
Her journey is hard. Yours is too. You can be the guy who "accomplishes something great."
In fact, we're counting on it.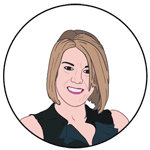 Other LGL News
I'm delighted to announce I've signed a book publishing contract with AMACOM with co-author David Dye. Working title is Winning Well:  How to Lead Your Team to the Top Without Losing Your Soul.  We're headed for an early Spring release, stay tuned for ways to get involved.
I also had fun this week with a feature article on Yahoo:  What to Do When Your Boss Drives You Crazy
Are you looking for a keynote speaker or some support in taking your team to the next level? Please give me a call for a free consultation. 443 750-1249.