Welcome back to the Let's Grow Leaders Frontline Festival. Our August Festival is all about Humor in the Workplace. Thanks to Joy and Tom Guthrie of Vixwerx for the great pic.
"Everything is funny, as long as it's happening to somebody else." – Will Rogers
Humor and Leadership
"A sense of humor is part of the art of leadership, of getting along with people, of getting things done." – Dwight D. Eisenhower
Bob Whipple of the Trust Ambassador tells us to Wag More, Bark Less.  It's a pretty simple way to lead better.  Follow @rwhipple
Martin Webster of Leadership Thoughts shares his personal leadership mnemonic. What does L E A D E R S H I P mean? What's Your Leadership Mnemonic? Follow @tristanwember
Jennifer V. Miller of The People Equation advises that all leaders encounter potentially embarrassing situations and offers three ways to deal with inevitable unfortunate leadership gaffes in 5 Reasons Leaders Fear Embarrassment.  Follow @JenniferVMiller
As we all know, trust is a pretty complex subject and there are different types of trust. Some are based on competence, others on honesty. Many are situational. Barbara Kimmel of Trust Across America shares a fun story Don't Trust Your Dog with Your Shoes. Follow @BarbaraKimmel
Fun with Your Team
"One man alone can be pretty dumb sometimes, but for real bona fide stupidity, there ain't nothin' can beat teamwork." – Edward Abbey
Dan McCarthy of Great Leadership tells us Don't Force Your Employees to Have "Fun" at Work. Follow @greatleadership
Wally Bock of Three Star Leadership encourages us to Listen for Engagement because laughter is a characteristic of engaged teams. Follow @wallybock
John Hunter of the Curious Cat Management Improvement Blog shares that joy in work encompasses fun—that it is fun to take pride in what you do and  help others. Take a look at Positivity and Joy in Work . Follow @curiouscat_com
Michelle Pallas of Lead On says There's No Substitute for Thinking. "It seemed like a good idea at the time." Really? Follow @michellepallas
Enjoying Your Days
"A day without sunshine is like, you know, night." – Steve Martin
Lisa Kohn of Thoughtful Leaders Blog shares Seven Stupid and Easy Things to Do to have a Better Day. We have a choice between whether we let our stressors get us down, or whether we do something stupid that makes us laugh and makes our mood—and our day—better.  Follow @thoughtfulLdrs
Bill Benoist of Leadership Heart Coaching shares about Having Fun at Work. So why did the frog cross the road? Ask a few people at work this question and watch how your day begins to change. Follow @leadershipheart
Matt McWilliams gives us the Top 10 Office Practical Jokes that can help colleagues grow closer, destroy barriers, and dramatically improve morale.  Follow @MattMcWilliams2
Willy Steiner of Executive Coaching Concepts points out that Americans neglect to take 175 million vacation days they are eligible for annually! His post, The Disappearing Vacation (and 8 Reasons You Should Take One) explores some of these troubling facts, explains why it may be happening, and gives you eight reasons why you, the leader, need to get out of the office. Follow @coachforexecs
Becoming a Humorous Person
"Comedy is acting out optimism." – Robin Williams
Lisa Hamaker has been working on her humor and shares her progress at Worth It! My Long Journey to Being Mildly Funny. We're all different and it really shows up in our humor—what we laugh at, and how funny we are. Does working on it help? I think so. Follow @lisahamaker.
David Dye of Trailblaze – Engage! asks "Do you ever feel like a fraud? A fake? Like you have no business leading anyone? If so you are in good company with almost every leader. Dave shares several antidotes to the imposter syndrome, including humor in "What to Do When You Feel Like a Fraud." After all, "It's hard to be critical if you're adorable." Follow @davidmdye
BONUS TRACK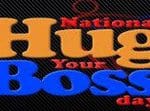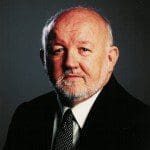 Tomorrow is National Hug Your Boss Day. In celebration Larry Coppenrath has mind mapped Overcoming an Imperfect Boss. You can download his work by clicking here: OAIB Mind Maps
Call For Submissions
Sepetember's Frontline Festival is about Bold and Innovative Leadership.  New participants welcome.