For May's Frontline Festival, I asked experts around the world to share their best career advice. It's amazing how consistent the ideas are across cultures and contexts. Thanks to all the contributors. This great graphic below is from Joy and Tom Gurthrie, Vizwerx Group. Follow Joy @VizwerxGroup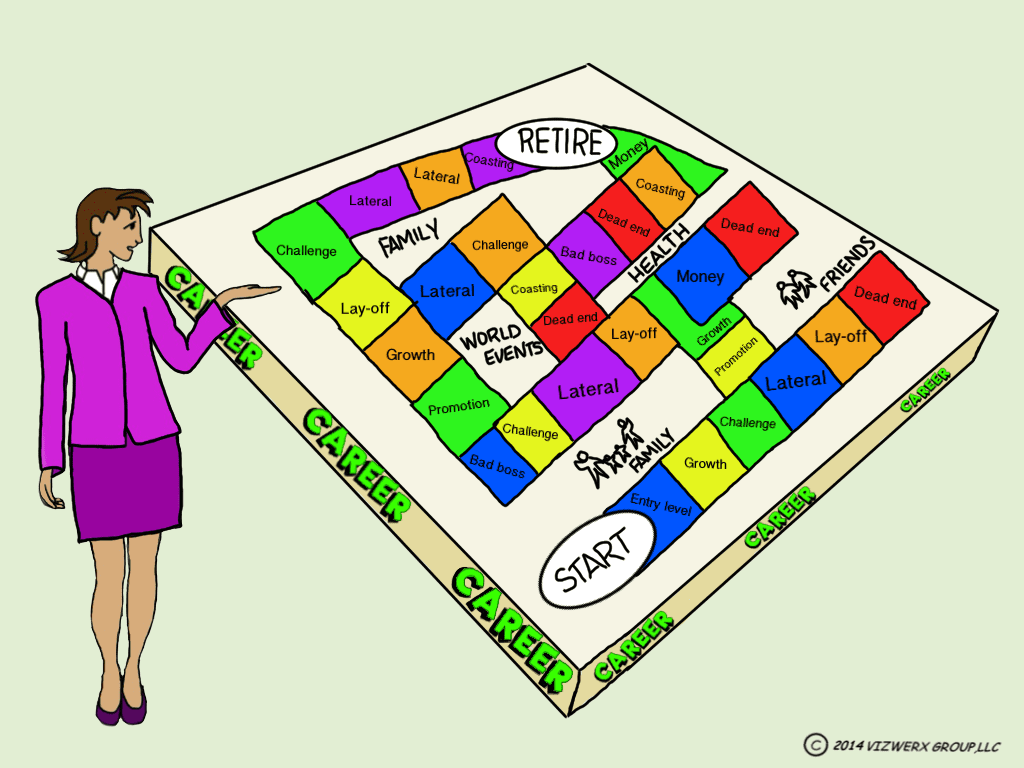 Holding Career Conversations
Jennifer V. Miller of The People Equation brings us Career Conversations: Leaders, Are You Getting It Right. Jennifer encourages leaders to give some thought to career conversations they have with their team. Too little thought and planning can lead to not only an unproductive meeting, but potential loss of a star performer. Follow Jennifer @JenniferVMiller.
James Ryan of Soft Skills For Hard Jobs brings us The Simplest Way To Advance Your Career – Talk Conversations about career advancement between employers and the employees don't happen as often as they should. It's not that difficult, just talk. Follow Ryan @jryan48.
Critical Career Skills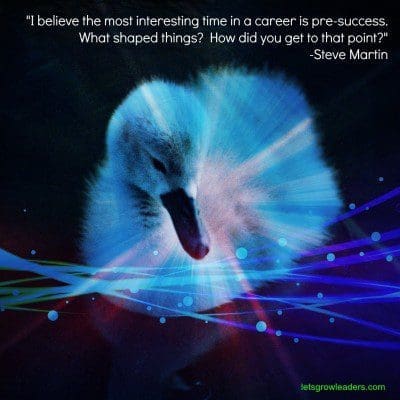 Dan McCarthy of Great Leadership brings us a timeless list of great advice in his post 15 Timeless Work Habits For Career Success. Let's say one of your kids just graduated college and they are about to start their first real job. If they ask you how to be successful at work – what would you tell them? Or, you're asked to be a mentor to a high potential up and comer. They ask you for your best advice on how to get ahead. Follow Dan @greatleadership.
Steve Broe of My Career Impact brings us Five Ways To Get Your Boss To Call You A Leader. Act like a leader in these five ways and your boss will come to value your largest potential contribution to the enterprise. Follow Steve @DrSteveBroe.
Kate Nasser, The People Skills Coach™ at Smart SenseAbilities offers Career Success: Are You Rocking With These 13 People Skills. People skills make your occupational expertise understandable and valuable to others. Think yours are good enough to lead, collaborate, and bring you career success? Try these 13 tips from The People Skills Coach™ to take you even further. Follow Kate @KateNasser.
Frank Sonnenberg of Frank Sonnenberg Online, offers What Do Tough Times Say About You?. It's one thing to have a bad day, yet another to fall on tough times. These are the times that show what you're made of. What do tough times say about you? Follow Frank @FSonnenberg
Willy Steiner of the Coach's Corner shares Managing Change For Your Number One Client – You. Take an in depth look at how change impacts us, and how to use these perspectives to assist us in working through the inevitable changes that will impact our jobs and lives. Follow Willy @coachforexecs.
Ali Anani, one of the most frequent commenters in our LGL community, shares his Slideshare model, Phenomena: Race Strategy. This is a four blocks-based strategy, the acronym of which is RACE. Great concepts to build improve the performance of your team or your career. Follow Ali @Alinanani15.
Jeff Essenhaus of The Faithful Pacesetters offers Finding The Diamonds. This blog post looks back to Samuel (Prophet and Judge) to learn how current day leaders can find and develop future leaders. Samuel's key warning as he appointed King's was to find leaders that are able to hold themselves accountable to the people. Follow Jeff @JeffJayMiller.
Bill Benoist of Leadership Heart Coaching brings us Interviewing Tip: Like My Music. Great practical advice on how to nail your next interview. Follow Bill @leadershipheart.
Career Advancement
David Dye of Trailblaze offers 7 Warning Signs You Should Not Lead. Are you up for a promotion? David shares seven reasons you should consider NOT taking the job…or else do some serious reflection before you do. And if you're already there, see if any of these warning signs apply to you – #5 gets all of us. Follow David @davidmdye.
Lisa Kohn of the Thoughtful Leaders Blog writes on a similar theme in her post Should You Be A Manager. She shares necessary traits and talents that great managers possess. The good news – these talents and traits can be developed if companies invest in their would-be managers with coaching and developmental plans. Follow Lisa @ThoughtfulLdrs.
Mark Miller of Great Leaders Serve shares Is Your Leadership Career Stalled. This blog takes a look at why careers stall and a few questions you can ask yourself to get your career back in gear and moving forward again. Follow Mark @LeadersServe.
Working on Yourself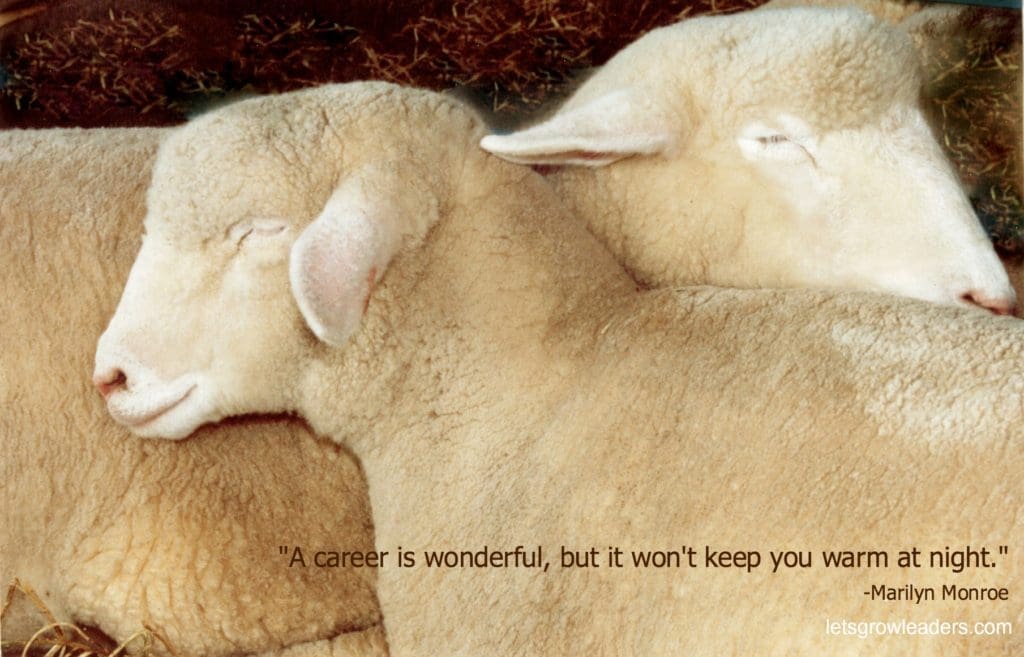 Julie Winkle Giulioni of juliewinklegiulioni.com offers Growth: It's No Longer Optional. In today's hyper-competitive environment, growth is no longer optional; it's non-negotiable.Follow Julie @juliewg.
Wally Bock of Three Star Leadership shares The Examined Life. Socrates said that "the un-examined life is not worth living." Here are some resources to help with your examination. Follow Wally @wallybock.
Chantal Bechervaise of Take It Personel-ly shares Seek Criticism In Order To Improve Yourself. If you are not seeking criticism then you are not stretching yourself and are not looking for ways to improve. Criticism can help you develop skills that are lacking or improve upon your strong points. Follow Chantal @CBechervaise.
Mary Jo Asmus of Aspire-CS   shares Feeling The Pain & Doing It Anyway. It takes courage to work on you. But the best leaders will feel the pain and move forward to become great leaders. Follow Mary Jo @mjasmus.
Chery Gegelman of Simply Understanding offers Growth Doesn't Just Happen and 5 Tips For Changing That On A Budget. Yes it is possible to be heavily invested in growing yourself and those you serve – even if the training budget has dried up and blown away. Botom Line: Growing or not is a choice. Follow Chery @GianaConsulting.
Julie Pierce of Empowered By Pierce asks us How Will You Invest in Your Leadership This Year? Follow Julie @julie_pierce.
New to the festival, Steve Borek of End Game Business, shares How Did You Get Into Coaching. Steve shares his personal journey and advice for people who feel like they've hit a dead-end and are ready for a new challenge. Follow Steve @SteveBorek.
Michelle Pallas of Blog & Fireside Chat reminds us to Seek Advice, Listen & Reflect – But Do What's Right For You. Allow time and energy to explore. Play helps us craft a vision and realize dreams. Visualize your future, otherwise you may get caught up in someone else's vision. That may be ok, but choose deliberately. Follow Michelle @MichellePallas.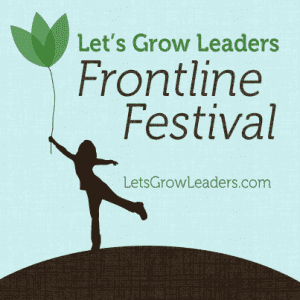 Matt McWilliams of MattMcWilliams.com brings us the challenging post I Can't Afford To Lose This Job. Have you ever worked in an environment so toxic, you just knew you had to get out, but couldn't because you have no network? This post shows You what to do. Follow Matt @MattMcWilliams2.
 June's Frontline Festival is all about change and transformation. If you want to be a part, submit your post by clicking here.