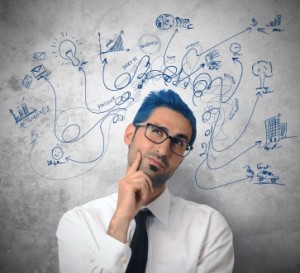 "If your actions inspire others to dream more, learn more, do more and become more, you are a leader."
-John Quincy Adams 
My eyes are crossing and my neck is twitchy after 27 conference calls to finalize our 2014 Performance Agreements. We've debated what defines a "balanced scorecard" and negotiated performance objectives down to the decimal point.
As is par for the course in big companies, standardization is vital to ensure we're fair and consistent.  But nailing the perfect performance formula alone won't inspire game-changing ideas or grow deeper leadership.
If you're mired in similar new year, performance activities, be sure you take time to engage deeper conversations.  Encourage your team to become more. Continue Reading…