Help Your Team Make Change Work: One Behavior at a Time
Helping your team make change work is tricky. It's easy to talk about empowerment, taking appropriate risks, or showing empathy, but it's quite another to translate those concepts into practical daily actions.
In today's Asking for a Friend, I  share a very practical technique you can use to help your team identify the behaviors that will have the biggest impact.
This exercise works well for several reasons. First, it starts by giving everyone a chance to really consider the behaviors for themselves. This ensures everyone is thinking about it and gives your more introverted team members a moment to think before participating in the group conversations.
Then, the group conversation helps to quickly general conversation at a very practical level about what the team can actually do. The dialogue is always so rich.
And finally, the prioritization process helps to identify specific next steps the team can agree on. The most important thing to remember here is to keep the list practical and short.
Isolate a few key behaviors that are observable. The best way to make change work is one behavior at a time.
Helping the team to (1) understand what behaviors matter most
(2) and picking a few to practice consistently can make all the difference.
Use this Practical Technique to Help Your Team Make Change Work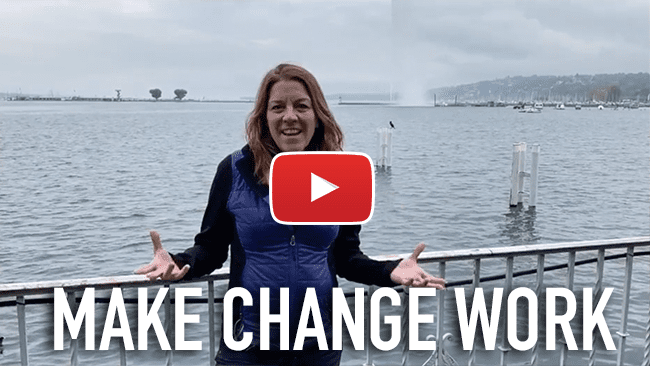 Related articles to help your team navigate change and uncertainty.
How to build a strong team vision
How to build a high-performing team, 10 vital conversations
Leading through change: Inspect what you expect (with curiosity and compassion)
How to help your team navigate their concerns about culture change
Your Turn.
What would you add? What are your best practices to help your team make change work at a behavioral level?