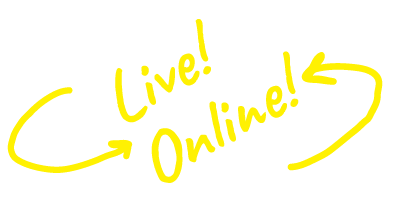 Once per quarter, we run a special Asking For a Friend I.D.E.A. Fest where we all come together to share our best ideas on a given topic.
The first Asking For a Friend I.D.E.A Fest will be February 5th and the topic will be:
"How do you sustain momentum when your team is tired?"
please sign up by Wednesday, Feb 3 -11 AM EST
Join us Live! Friday Feb. 5 2021
11:30 AM EST

HOW THIS WORKS:
We'll send out the topic and a link to the current RSVP form a month in advance. This information will help us understand your desired involvement and promote accordingly.
​We will make an advertisement you can share with your tribes to invite them to participate. We will make a ruckus as well.

​You bring your insights, article links, and links to books you've written on the topic.

​At 11:20 we will gather in the waiting room and warm-up.

​At 11:30 the show goes live and we have an organic chat with one or two people being brought in on-screen at a time, while the others chat insights and share links, or ask provocative "Asking for a Friend" questions of the people on the screen.

​Everyone gets great LinkedIn exposure and enjoys time with one another.

​Those who can't attend a session can always join the ruckus afterward in the comments.
REAL QUESTIONS. REAL ANSWERS
Join us as we take a deep dive into some of the biggest challenges leaders face.
This quarterly Asking For a Friend event streams Live on LinkedIn and offers you a great platform to loop in your tribe and engage with other thought leaders.
Please R.S.V.P. so we can plan accordingly. Indicate your interest on the pop-up form here, whether that be mainly to be on the notification list, or that you will be "all-in" and participating.
About Your Host, Karin Hurt