Unleash Your Team's Best Ideas
For a Better Bolder Future
I.D.E.A. INSPIRATION RALLY
In this time of extraordinary uncertainty and change, your team has learned to quickly adapt to do the best they can, with what they have, from where they are.
You've seen what can be done, despite constraints, as you worked to find creative, even Herculean solutions to serve your customers while keeping everyone safe.
As we look beyond this immediate crisis to establish a new normal, how will you leverage this spirit of micro-innovation, problem solving, and customer advocacy on your team?
Our research shows that employees have game-changing ideas but frequently don't speak up to share them.
Don't risk returning to "business as usual"
and waste money and miss opportunities to make your organization better.
We want to help you during this challenging time. 
That's why we're offering live online
 I.D.E.A. Inspiration Rallies
to our clients who order 
Courageous Cultures
for their teams – to give you practical tools and techniques to draw out the best ideas from your team and build a better, bolder future.
We'll draw on our techniques from our new book,
Courageous Cultures
:
How to Build Teams of Micro-Innovator's Problem Solvers and Customer Advocates
  (and we'll leave you with an
executive strategy guide
to keep the journey going!)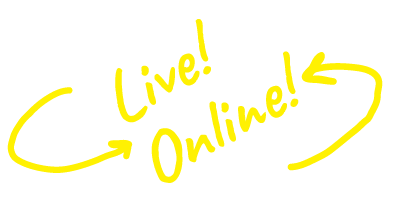 Techniques for quickly capturing best practices and lessons learned from the COVID-19 crises to incorporate as your team works together to establish a new normal
​The leading causes of FOSU (Fear of Speaking Up) and how to avoid them
​Ways to focus your team for better ideas 

How to quickly vet ideas to find the gems
​An easy technique to position your ideas and get the support you need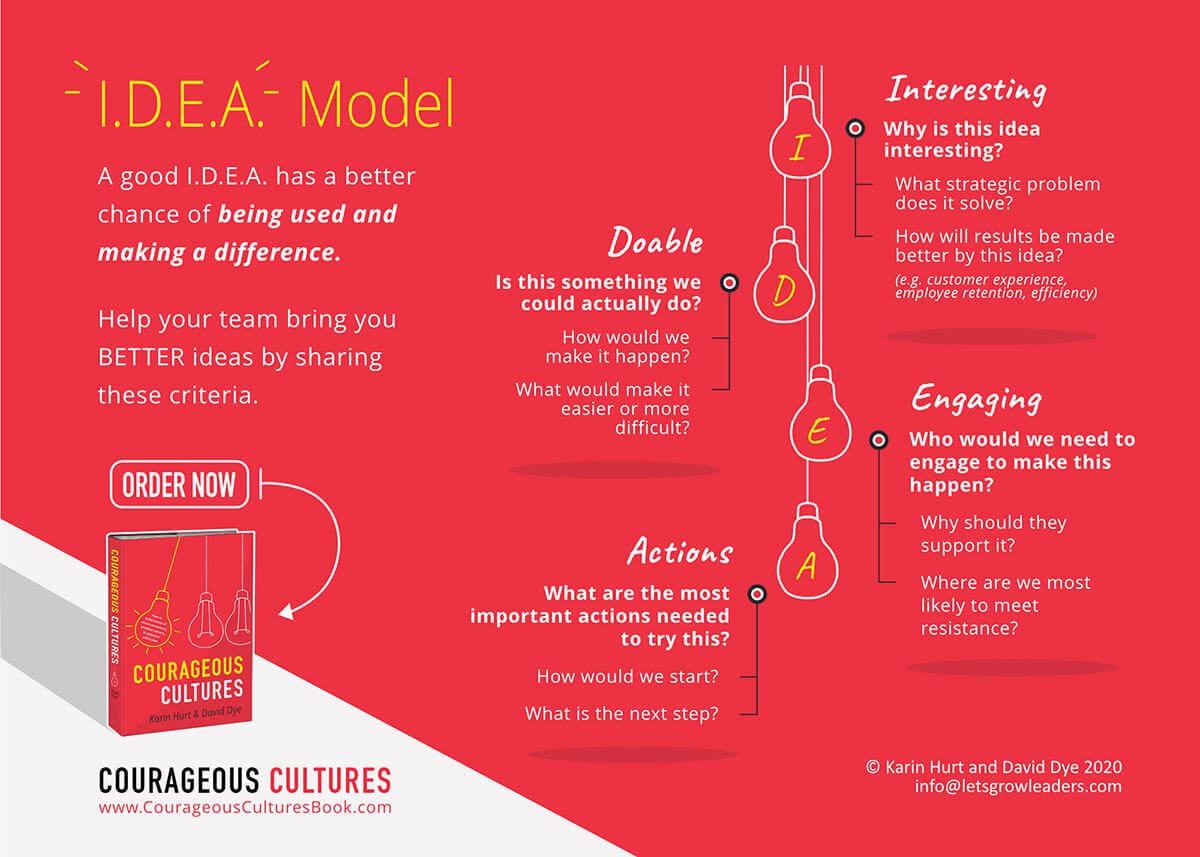 Call or email for more information: 443.750.1249
to bring a customized live online I.D.E.A. Inspiration Rally to Your Organization.
"Courageous Cultures offers a compelling and actionable roadmap for business leaders to tap into the energy and wisdom lying just below the surface within their own organizations"
"Imagine if you could cast a magic spell over your entire team and suddenly all the complainers became problem solvers, the safely silent became innovators, and your bystanders became upstanders. Courageous Cultures, will teach you how to cast that spell."
"By following the guidance in this savvy book, you'll attract first rate talent, serve your customers better, and liberate people to perform their best."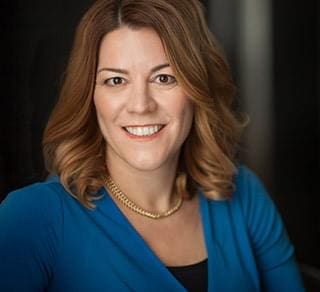 Karin Hurt and David Dye help leaders around the world build high-performance, high-engagement cultures through their innovative programs and practical tools.
A former Verizon Wireless executive, Karin is CEO of Let's Grow Leaders and was recently named to Inc. Magazine's list of great leadership speakers. David Dye is a former executive, elected official, and president of Let's Grow Leaders, their leadership training and consulting firm.