Which children's books are the most helpful in teaching leadership to kids? I posed this question in my online leadership communities, as well as to parents, and a children's librarian. The suggestions came pouring in. So many of us have fond memories of reading as a child and of reading with our own children. Thank you to all who shared your stories of the stories you love and the meanings they hold.
In culling through the lists, it became clear to me that so many children's books don't speak of leadership directly, but they provide a great way to isolate one or two specific leadership variables. My son, Sebastian, age 7 and I went to the library and got a big stack of your suggestions. We've been playing a very simple game. We read the children's book and then he tells me what leadership characteristic the book is about. He got so excited about the game that last Saturday he woke me up at 1 am asking to "play again."
I am starting with children's books for the younger set. I have some excitement brewing for the older crowd stay tuned.
Children's Books on Leadership Foundations
Here's a start from your suggestions, with links on where to find them.
Please add to the list through your comments.
Authenticity
The King's Stilts (Seb's most requested)
Incredible You
Perseverance
The Little Engine That Could
Creativity/Problem Solving
Oh the Thinks You Can Think
There's No Such Thing as a Dragon
Servant Leadership
The Giving Tree (most popular suggestion)
Rainbow Fish (for the youngest padawans)
Empowerment/ Process
Click, Clack, Moo: Cows That Type
Teamwork
Stone Soup
Oh, and if you read this one, you might want to stop by this blog post I wrote about my own leadership lessons learned from The Little Red Hen (and apparently dealing with Cocky Roosters). I just went back and read this article recently. I must have really been coming off dealing with a frustrating leader. LOL
Some Questions That Spark Great Kid Conversation
What does this book teach us about leadership?
Who do you admire in this book? Why?
What other choices did ____ have?
What would you have done in this situation? Why?
What do you think happens next in this story?
You can also download the Parent's Guide to Leadership Free eBook here.
We're excited to announce our first children's leadership book, Glowstone Peak: A Story of Courage, Influence, and Hope.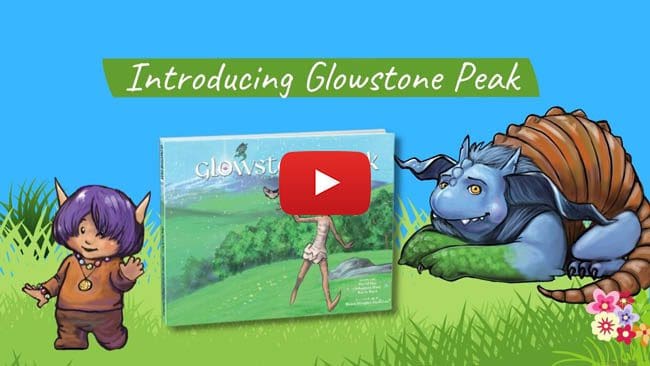 And hear a bit more of the backstory in this 2020 interview with me and Sebastian on the Spark Creator podcast.