Karin's state-of-the-art, multi-media courses provide a cost effective way to take your leadership to the next level. Whether your a manager working to take your game to the next level, or a leader looking for a structured approach to support your mentoring and leadership development efforts, these courses will help you achieve lasting results.
---
WINNING WELL ECOURSE:
Karin Hurt & David Dye
---
WINNING WELL BOOK:
Karin Hurt & David Dye
It can feel like a rigged game. Executives set impossible goals, so managers drive their teams to burnout trying to deliver. Employees demand connection and support, so managers focus on relationships and fail to make the numbers. The fallout is stress, frustration, and disengagement, and not just among team members―two-thirds of managers report being disengaged. To succeed, managers need balance: they must push people to achieve while creating an environment that makes them truly want to. Winning Well offers a quick, practical action plan―complete with examples, stories, online assessments, and more―for getting the results you need.
Managers learn how to:
Stamp out the corrosive win-at-all-costs mentality
Focus on the game, not just the score
Reinforce behaviors that produce results
Set clear expectations―delegating outcomes rather than focusing on process
Celebrate even small successes
Correct poor performance using the INSPIRE accountability method • Demonstrate confidence and humility
Energize teams to sustain excellent performance
And more Today's hypercompetitive economy has created tense, overextended workplaces. Keep it productive, rewarding, and even fun with this one-stop success kit.
"Winning Well challenges the common win-at-all-costs mentality, offering specific tools and techniques for managers to achieve lasting results while remaining a decent person. This is a practical resource for inspiring teams and developing leaders." –Adam Grant, Wharton professor and New York Times bestselling author of GIVE AND TAKE and ORIGINALS
---
RESULTS THAT LAST: 7 ROLES EVERY MANAGER MUST MASTER
Karin Hurt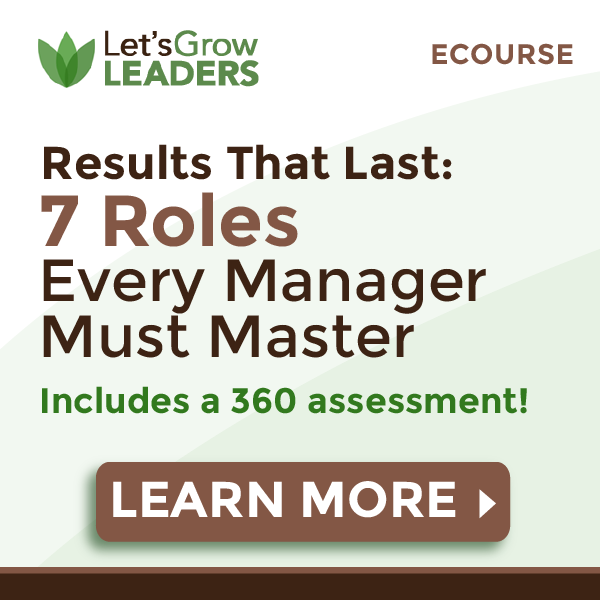 Pressured to get results fast, many managers move from crises to crisis stressing their teams out along the way. Leading like that may work in short-term, but eventually drains creativity, incents apathy, and degrades trust. With this interactive system, you'll be able to: •Explore 7 key leadership roles that distinguish exceptional managers •Gain 360 feedback on leadership behaviors and impact on performance •Learn and implement activities to increase leadership and team performance •Try new leadership behaviors in real-time and monitor impact Free Demo
---
OVERCOMING AN IMPERFECT BOSS (BOOK)
Karin Hurt – May 2014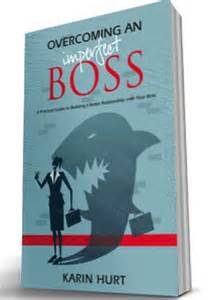 Want a better relationship with your boss, but don't know where to start? Are you working to be the best "boss" possible, but having trouble making a deeper connection? Do you feel stuck in the middle trying to please a boss while being a good leader for your team? Most people leave the magic of what could be a career-changing relationship with their boss untapped. They follow traditional boss-subordinate protocol: say little, don't rock the boat, and stay out of the way. This outstanding guide provides a practical step-by-step approach to the most challenging bosses and scenarios. The assessment tools and exercises help leaders on both sides of the relationship to communicate their opportunities and goals, and to develop specific strategies for improving their relationship. The practical advice experienced executive Karin Hurt shares in Overcoming An Imperfect Boss is a must read for leaders yearning to make a bigger impact in their career. This book will help you become the boss you wish you had.
---
PARENT'S GUIDE TO LEADERSHIP (E-BOOK)
Karin Hurt & Alli Polin
Parents are well positioned to be the first leadership developers of their children. And yet, many parents do not take a deliberate approach to growing leadership in their kids. Parents work to give them an early start in music, sports, and reading, but for some reason wait until they are older to talk about leading. This book will give you the encouragement and tools to jump-start leadership conversations with your young children. Our insights come from stressful, joyful, exciting years of juggling corporate executive and entrepreneurial roles while raising growing leaders and inspired human beings. We share our stories, and our children's stories, as well as providing fun and easy activities to inspire leadership in your children.
---
GET TO THE TOP OF THE STACK RANK (E-BOOK)
Karin Hurt

The way the world communicates is changing faster than the call center industry can keep up. Perhaps you've even made the shift from "call center" nomenclature to "contact center."
While that's a start, changing the name won't change the game. Sign up now to get your copy of "Get To The Top Of The Stack Rank" to find out 5 guaranteed ways to turn your call center around.
---