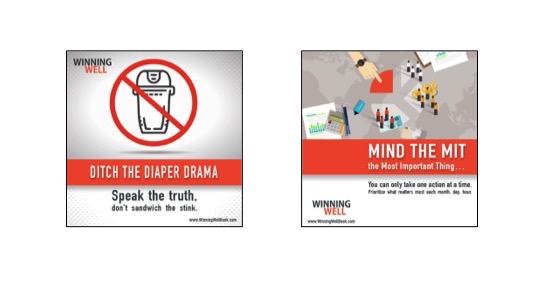 This Program is Perfect For:
New and Experienced Managers,
Emerging Leaders
Individual Contributors
Participants will:
Understand the importance of candor in building a high-performing culture
How to "ditch the diaper genie" and have the conversations you need to have
Learn techniques for positioning feedback to ensure it's heard
Practice the I.N.S.P.I.R.E. model for having tough conversations
Learn the #1 technique to make tough conversations unnecessary
Do you have a tough conversation you need to have, but are avoiding at all costs? Have you ever regretted not having the tough conversation, as you watched someone you truly care about repeat a pattern you didn't address? If you knew someone had your best interests at heart would you want them to tell you truth?
Mastering the art of the tough conversation is a key to success in business and life. One of the greatest gifts you can give another human being is to tell them the truth.