Start Here to Make Your High-Performing Virtual Teams Even Better
In this week's Asking For a Friend, I share best practices I see continually being performed by high-performing virtual teams.
Highlights from the Building High-Performing Virtual Teams Conversation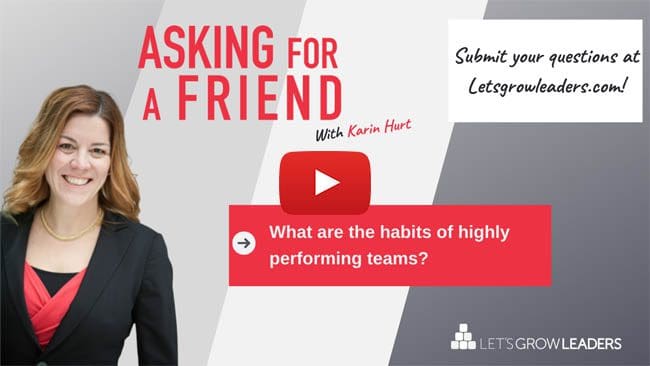 0:54 High-performing teams invest in the people they are working with as genuine human beings. They're deliberate about making a human connection and learning about one another.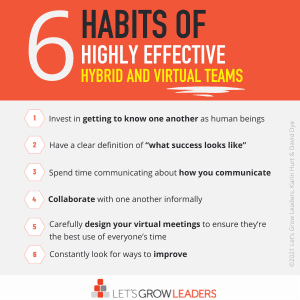 1:20 They have a clear definition of what success looks like. Team members work hard to align their most important strategic priorities and discuss when these priorities conflict. They have clearly defined strategic initiatives that support these priorities, as well as know the daily behaviors necessary to achieve them.
1:47 They spend time communicating about how they communicate—and have a cadence of great one-on-one meetings.
Also, they don't wait on the manager to initiate the communication. Team members reach out and collaborate with one another without waiting for an invitation to do so.
2:30 These teams design team meetings to be truly inclusive—and check-in with one another to talk about how the meetings are working.
3:23  Most importantly, they are constantly looking for ways to improve.
Your turn.
What are some of the consistent habits that you see from high-performing virtual teams?
Looking For More Team Building Resources?
Don't miss our more detailed article on leading hybrid and virtual teams or our virtual teams' assessment. 
And you can learn more about our live-online leadership training here.