Who you promote into leadership sends a clear message of what matters most in your culture and business. Promote leaders aligned with your culture and you build momentum. Get this wrong and you'll undo all the good you've done. In this episode, you'll get two essential criteria to examine when considering who you promote into a leadership role.
How to Choose Who You Promote Into Leadership
0:33 – We're excited to announce (after many requests) our live-online OPEN ENROLLMENT LEADERSHIP DEVELOPMENT program. If you've wanted to attend a program or have a couple of managers, but not enough to bring us to you, this is a perfect opportunity. Seats are limited.
4:13 – Today's question is a follow-up to our last episode with Scott Mautz where we discussed Leading from the Middle. Brandon asks about the role middle managers and senior leaders play when they promote people into leadership roles.
6:59 – The vital role a manager plays for every employee. Your entire business is experienced through a person's leader.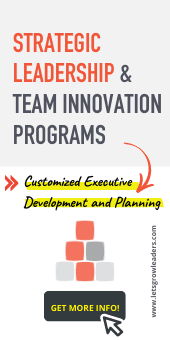 7:51 – The first criteria to examine when deciding who to promote into leadership is motivation. There are 5 Ps of leadership motivation. The first three are power, paycheck, and pride.
8:53 – When leaders take the job for these first three motivations, they're bound to struggle because these areas of focus don't involve their team.
9:42 – As you look at motivation, look for potential leaders who focus on the purpose of the work and their people. These motivations last and provide more influence.
10:39 – Next, after motivation, look at a potential leader's ability. Specifically, do they do their core work credibly? Can they influence without formal authority? Do they use power judiciously? Are they able to have difficult conversations when needed?
12:04 – How to find candidates with healthy leadership motivations and ability.