Communication Techniques for Challenging Times
Communication is tricky, even during "normal" circumstances, but it's even more important now.  You know we're huge believers in 5×5 communication. Communicating anything that's important five times, five different ways and are always on the lookout for great communication techniques to make that happen.
We've asked thought leaders from around the world to share their favorite communication techniques for leading well, particularly during times of uncertainty and change.
Thanks to Joy and Tom Guthrie of Vizwerx Group for the great pic and to all our contributors.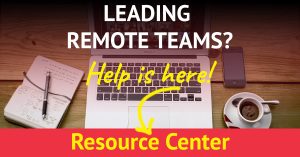 What are your favorite communication techniques?
Effective Remote/Virtual Communication Techniques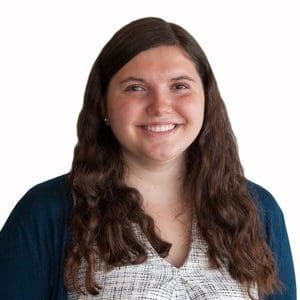 Maria Tanski-Phillips of  Patriot Software shares Communication at Work: 6 Top Tips for Connecting Your Remote Team. Communication at work is a must, especially in a remote workplace. To strengthen your remote team's communication and boost productivity, give these six tips a shot. Follow Maria.
Tanveer Naseer of Tanveer Naseer Leadership offers How Leaders Can Improve Virtual Team Communication in 5 Simple Steps. These simple steps to improve virtual team communication take into account the difficulties people face with remote working. Follow Tanveer.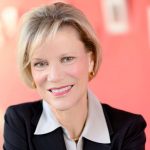 Shelley Row of Shelley Row Associates gives us Email is More Important Than Ever: Learn Four Tips to Make Your Emails More Effective. Our virtual work environment is creating a heavier-than-ever reliance on email. There's no more walking around the corner to discuss an issue with a colleague. Our inclination is to zip off a quick email. Zipping off an email is rarely a good idea and that's even more true now. Follow Shelley
Beth Beutler of H.O.P.E. Unlimited shares this perspective: we currently spend much of our day communicating virtually. This is convenient, but we can easily miss the valuable input of facial expressions, body language, and tone of voice. This becomes especially important to consider when it comes to social media. Our posts can be misinterpreted, or we can be tempted to fire off comments quickly. Wise professionals take a breath to consider how the reader will receive our points, before diving into virtual engagement hastily. Follow Beth.
A Toolbox of Effective Communication Techniques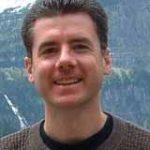 John Hunter of Curious Cat Management Improvement provides Making Your Case to Senior Executives. As with all people, CEOs are influenced by good stories. So if your goal is to "make a sale" (for whatever you are selling) putting in stories that speak to their way of seeing things is always wise. By looking at the rhetoric they use and actions they have taken you should be able to see what they have a soft spot for in stories and use that to craft the stories you will tell to make your case. Follow John.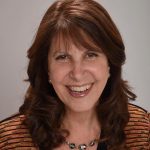 Jesse Lyn Stoner of Seapoint Center for Collaborative Leadership tells us How to Make an Effective Apology and Increase Trust. Denying mistakes, avoiding talking about them, or blaming them on others is a surefire way to lose credibility. The good news is that when you make an effective apology, you can actually increase trust and credibility. These tips will help you do that. Follow Jesse.
Julie Winkle Giulioni of JulieWinkleGiulioni.com asks, What's Your Story? Leadership and Storytelling. Effective storytelling elevates not just the quality of communication but also the quality of your leadership. This article address how to communicate through stories in a way that contributes to greater connection, engagement, and ultimately shared meaning. Follow Julie.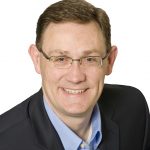 Sean Glaze of Great Results Teambuilding shares Two Ways to Improve Culture.  In your organization, people also often become what they are surrounded by. Culture is repeated behaviors, and your individual team members will either set a new example and standard of behavior based upon their commitment to success, or they will adjust their behavior to match the prevailing norms of the group. This also applies to how the group handles communication. Follow Sean.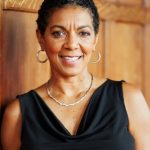 Robyn McLeod of Thoughtful Leaders Blog presents How Virtual Leadership Can be More Meaningful and Authentic Leadership, where she shares essential steps you can take to be more relevant to the moment we are in, enhance meeting time in new ways, and build a greater connection so you can take the steps necessary to support your employees and all of the people counting on you and relying on your leadership. Follow Robyn.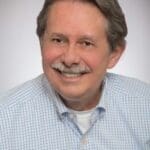 Wally Bock of Three Star Leadership gives us Leadership: Things we Don't Say Often Enough. We talk a lot, but there are some things we just don't say often enough. Follow Wally.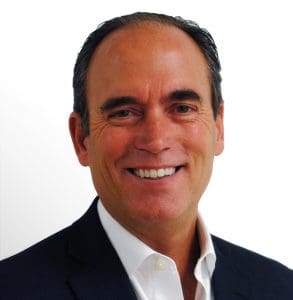 Jon Verbeck of Verbeck Associates provides Tips for Communication with Outsourced Pros (Including the Human Side).  I've worked with hundreds of experts over the years, and I know the importance of working effectively with independent contractors. For me, it's all about setting proper expectations and communication – and in today's world, both are more important than ever. Follow Jon.
Avoiding Ineffective Communication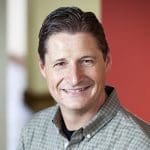 Nate Regier of Next Element Consulting shares Safe Doesn't Mean Easy. Is it reasonable to want a safe environment in which to live and work? Of course! Emotional, psychological, and physical safety are necessary if we want people to trust us, give their best, and communicate transparently with us. Don't confuse safety with comfort, though. Safety isn't always easy, especially during conflict. He also offers the video below, It's Not About the Orange. Miscommunication often occurs because two people experience the world through different perceptual filters, but expect that others see it the same way. Here's a practical example. Follow Nate.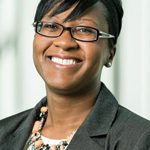 Dr. Artika Tyner of Planting People Growing Justice Leadership shares this perspective: A leader recognizes that oftentimes, action speaks louder than words. The leader's words and actions motivate others to think critically, consider alternative courses of action, and engage as an active participant in the course of change. Further through effective communication, future leaders are inspired to unveil their full leadership potential by leveraging their own measure of influence. Follow Artika.
David Grossman of The Grossman Group shares What Leaders Can Learn from School this Fall, by guest blogger Kate Bushnell, President/Head of Client Service. With "back-to-school" around the corner, Principals and teachers are navigating – and communicating – about unknowns and contingency plans, which isn't unlike what we're doing in the workplace. Whether for our children about school, or our teams about business, Kate provides lessons we can take forward when we don't have all the answers. Follow David.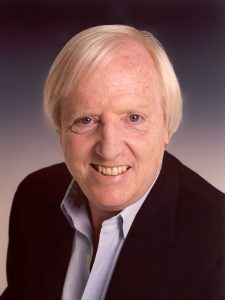 Chip R. Bell of the Chip Bell Group offers The Secret Sauce of Leader Communication. Communication is vital to effective leadership. However, many leaders confuse information with understanding and data with insight. Follow Chip.
Jessica Thiefels of The Organic Content Marketer provides Crisis Communications: 5 Questions to Assess the Customer-Centricity of Your Content. Instead of continuing to put out content to simply check a box, get intentional about your efforts. Assess the customer-centricity of your content and crisis communications by asking these five simple questions. Follow Jessica.
John Stoker of DialogueWORKS shares How To Navigate Sensitive Conversations on Difficult Topics. With all the turmoil going on, it is more important than ever to explore and talk about our differences in a calm and respectful way. Hopefully, this piece will provide food for thought as you attempt to talk about sensitive topics. Follow Jon.
Eileen McDargh of The Resiliency Group writes The Words We Use Shape Our World. Anyone in a leadership position has an enormous obligation to select words carefully. As Mark Twain famously said, "The difference between the right word and the wrong word is the difference between lightning and lightning bug." Follow Eileen.
S. Chris Edmonds of Driving Results through Culture shares a Culture Leadership Charge: The Cost of Rudeness.  To what degree might rudeness impact team performance – and team member performance – in your workplace? Watch Chris unpack this further. Follow Chris.
Are you a leadership writer? We'd love to have you join us with your articles, videos, podcast episodes, or simply your best thinking on the topic (even if you don't have additional content to link.) Our topic for September is innovation and imagination. Click here to submit your thoughts and content!