Capture What You're Learning From This Crisis
In this time of extraordinary uncertainty and change your team has learned to quickly adapt to do the best they can, with what they have, from where they are. The COVID-19 crisis has us all quickly adapting to new ways to serve our customers.
You've seen what can be done, despite constraints, as your team works to find creative, even Herculean solutions to serve your customers while keeping everyone safe.
And of course, there may be some brilliant workarounds and short-cuts happening you DON'T EVEN KNOW ABOUT—that COULD turn into a LONG-TERM best practice.
Right before this crisis, we conducted extensive research with the University of North Colorado which found that employees have ideas but frequently don't speak up to share them.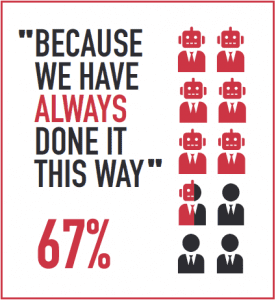 67% of employees think that their manager operates under the notion, "This is the way we've always done it" and 40% say they don't feel confident to share their ideas.
But at this moment, all over the world, we are seeing brilliant micro-innovations, where people are pulling together and asking "How can we?"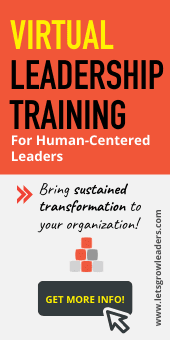 How can we use scuba equipment as a ventilator? How can we still feed our school children? What if we could turn our curtains into face masks? How can get that important training done when everyone is working remotely?
Once we get through this immediate crisis to establish a new normal, how will you leverage this spirit of micro-innovation, problem-solving, and customer advocacy on your team?
Don't risk returning to "business as usual" and waste money and miss opportunities to make your organization better. When the time is right, you'll want to engage your team in capturing all the lessons learned and co-creating your desired future.
Even if you don't have time to discuss this right now, encourage your team to jot down anything that comes to mind about what they're learning.
Important Questions to Ask as You Learn from this Crisis
What are we learning about what matters most for our customers?
Which communication methods are working best?
What do employees need most from your leadership?
What non-essential work have we stopped doing that could potentially stay stopped?
Which meetings are most essential? Which as it turns out, are not?
We all long to return to normal as fast as we can. What if we can do better than normal?
Ask your team to capture their best ideas for building a better, bolder future together.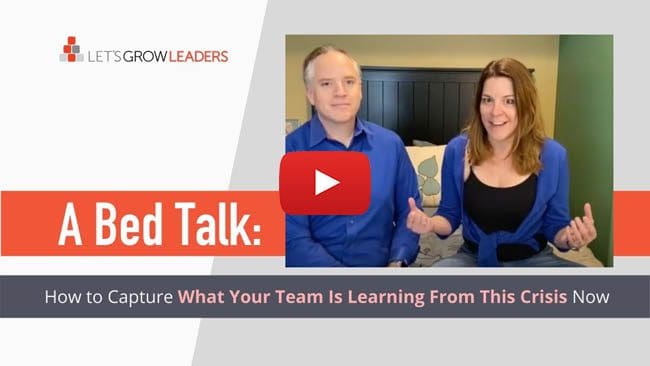 Your Turn
What would you add? What questions would you ask to help them capture important lessons from the current crisis?
---
Give your team something to look forward to. Register for our FREE (live online) I.D.E.A. Inspiration Summit to unleash your team's best ideas for a brighter bolder future. Learn more here.
See Also:
How to Find The Great Idea In Your Best Practice
How to Encourage More Micro-Innovation on Your Team
What No One Tells You About Leadership That You Desperately Need to Know
How to Disrupt the Disruption and Help Your Team Move Forward