Leading people who don't have to follow starts with your mindset.
How do you lead when people don't have to follow? In a recent long-term leadership development program Karin and I conducted for leaders from around the globe, this was one of the most common questions participants asked.
As work becomes more complex and people develop more specialized knowledge and skills, cross-functional teams, ad-hoc teams, and temporary project teams are increasingly common. You will likely lead people who do not directly report to you. And at times you have to rely on other teams to give you what you need to succeed.
The Truth About People Who Don't Have to Follow
How long can you hold your breath?
Stick with me here—this will make sense in a moment. In fact, unless it's dangerous to your health, try it right now: hold your breath as long as you can.
How long did you make it? 30 seconds, one minute?
Before long, you couldn't help yourself—you just had to breathe. Even if I were to offer you a substantial amount of money if you were to hold your breath longer, at some point you have no choice. Your body will force the issue.
There are very few things in the world that you must do. You must breathe. You must die. Along the way, you must eliminate bodily waste. That's about it – every other behavior is a choice.
And one of those choices is how you choose to show up to work each day: Will you give it your best or just occupy space and slide by? It's a choice you make.
The fundamental leadership mindset that will transform your influence is this: if everything is a choice for you, it's also a choice for your team whether or not they report to you.
Everyone is a Volunteer
Realistically, it's not just people on other teams who don't have to follow you. Even your direct reports don't have to follow your leadership.
Everyone is a volunteer because you cannot force anyone to do anything.
"Wait a minute, David," you might say, "if they don't do their job we can fire them."
You're right of course, but that's their choice. The path to engage teams that choose to give their best begins when you realize that everyone's a volunteer. They choose:
If they will be a part of your team.
How they will show up.
Whether to participate fully or phone it in.
The level of effort they will give.
How well they will perform their role.
How to Lead when They Don't Have to Follow
When you embrace this fundamental truth – that everyone is a volunteer – it will change your leadership forever. Every action from every person on your team becomes a gift.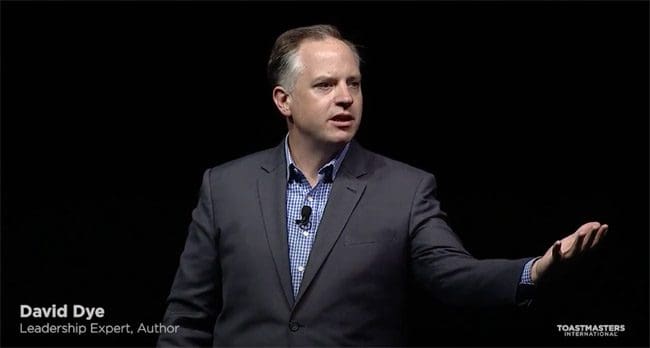 Every ounce of energy they spend on a project is a gift. Your work as a leader shifts from force to invitation, from control to influence, from fear to gratitude. You won't lead to wring out the worst, but to bring out the best.
The fundamental leadership truth you cannot ignore is that if it's a choice for you, it's also a choice for your team. Everyone is a volunteer.
Here are a few specific tools you can use to lead from the mindset that everyone is a volunteer:
Your Turn
If you think about your own performance, I'll bet your best efforts were not the result of money or a fear of being fired. We'd love to hear from you: leave us a comment and share How have your leaders brought out the best in you?