Welcome to the Let's Grow Leaders Frontline Festival!  This month, our contributors share posts about recognition and appreciation. 
Thanks to Joy and Tom Guthrie of Vizwerx Group for the great pic and to all our contributors!
The December Frontline Festival will be your Best of 2019. Do you have a best practice to share? Have you written a blog post, recorded a podcast or video that received a lot of traction? We would love to have you join us. Send us your submissions here!
Now, on to recognition and appreciation. We'd love to hear your thoughts in the comments or links to your favorite articles. What would you add?
Appreciate the Value of Recognition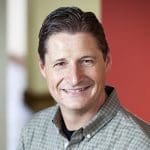 Nate Regier of Next Element Consulting gives us Two Mistakes that Will Kill Your Employee Recognition Program.  How can it be that even among organizations that are making the effort and have good intentions, less than half of their employees are satisfied? These two mistakes can kill even the best-intentioned recognition efforts. Follow Nate.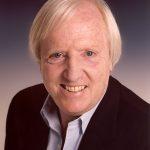 Chip Bell of Chip Bell Group gives us If Herzberg Ran Affinity Programs. We think we know about how to recognize and affirm great service performance until we look at it through the eyes of a motivation research pioneer and expert, Fredrick Herzberg. Follow Chip.
Julie Winkle Giulioni of DesignArounds gives us Employee Recognition – The KISS Method. Recognition just might be the most leverageable practice leaders can engage in to drive individual and organizational results. It doesn't have to cost anything except a little honest attention to those around you. This month, you can read the post or watch the microlearning video on the topic produced by my friends at AthenaOnline. (link expires 12-1-19) Follow Julie.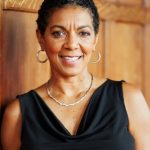 Robyn McLeod of Thoughtful Leaders Blog presents Why Your Cookie-Cutter Approach to Recognition is Not Working where she shares that as a leader and manager, it is your job to know what each of your team members needs to feel valued and acknowledged. Finding out what motivates them and fuels their energy for the work can only happen if you ask. Follow Robyn.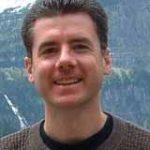 John Hunter of Curious Cat Management Improvement provides Take Advantage of the Strengths Each Person Brings to Work. Managers should recognize the strengths each person brings and appreciate how to take advantage of those strengths. That also is a way to show people you care about them and have taken an interest in them. Doing this greatly improves the appreciation people have for their job – being able to do what you do well is rewarding.  Follow John.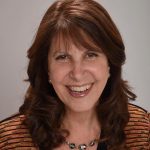 Jesse Lyn Stoner of Seapoint Center for Collaborative Leadership shares Why Nobody Noticed You Changed and Five Things You Can Do to Make Change Stick. Are you not getting the recognition and appreciation you deserve? Perhaps you've changed and nobody acknowledges it? Here's what you can do about it. Follow Jesse.
Recognize the Value of Appreciation
S. Chris Edmonds of Driving Results through Culture gives us a Culture Leadership Charge Video: The Leader's Most Powerful Tool. The leader's most powerful tool boils down to two compelling words: "Thank you."  The research found that people that practice gratitude enjoy significant physical, psychological, and social benefits. Which one of your team members can you thank today? Follow Chris.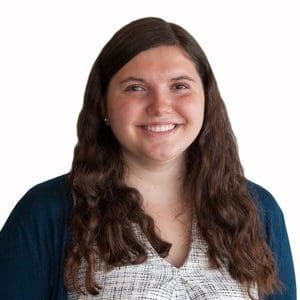 Maria Tanski of Patriot Software provides 8 Out-of-the-Box Ideas for Employee Recognition and Appreciation. If you want to retain top-notch talent, you need to show employees that you appreciate their hard work. These unique recognition and appreciation ideas will give you a fun way to show employees that you care.  Follow Maria.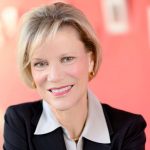 Shelley Row of Shelley Row Associates provides Five Ways to Reward Employees – It's Not about the Money.  There is strong research that supports the notion that we have a "common neural currency" for rewards. Here are five ways you can harness the reward network in the brain for good feelings and even better performance.  Follow Shelley.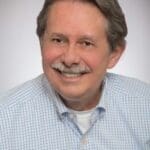 Wally Bock of Three Star Leadership gives us The Most Potent Reward.  Praise is your power tool. It's the way you encourage people to try something new or to keep doing something good. Here are four rules for using this powerful reward. Follow Wally.
David Grossman of The Grossman Group shared Let's Demonstrate We Value Our People, and Pay Them Appropriately. In this open letter to the public relations industry I care deeply about, I lay out my concerns (and potential solutions) when it comes to developing and appreciating our qualified employees in PR and communications related industries. My worry is that there's an unintentional system in place that prevents our best employees in communications from both knowing and showing their value. We can and need to do better. Follow David.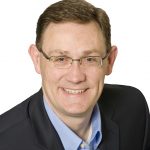 Sean Glaze of Great Results Teambuilding asks How Do You Create Buy-In and Get People to Go All-In on Any Team? This question is one of the great challenges of teammates who care or team leaders who are struggling to inspire commitment.  Follow Sean.
BEST OF 2019
Won't you join us for our BEST OF 2019? Share your best writing, videos, or podcasts from the year. New contributors welcome! Submit your "best of" here!